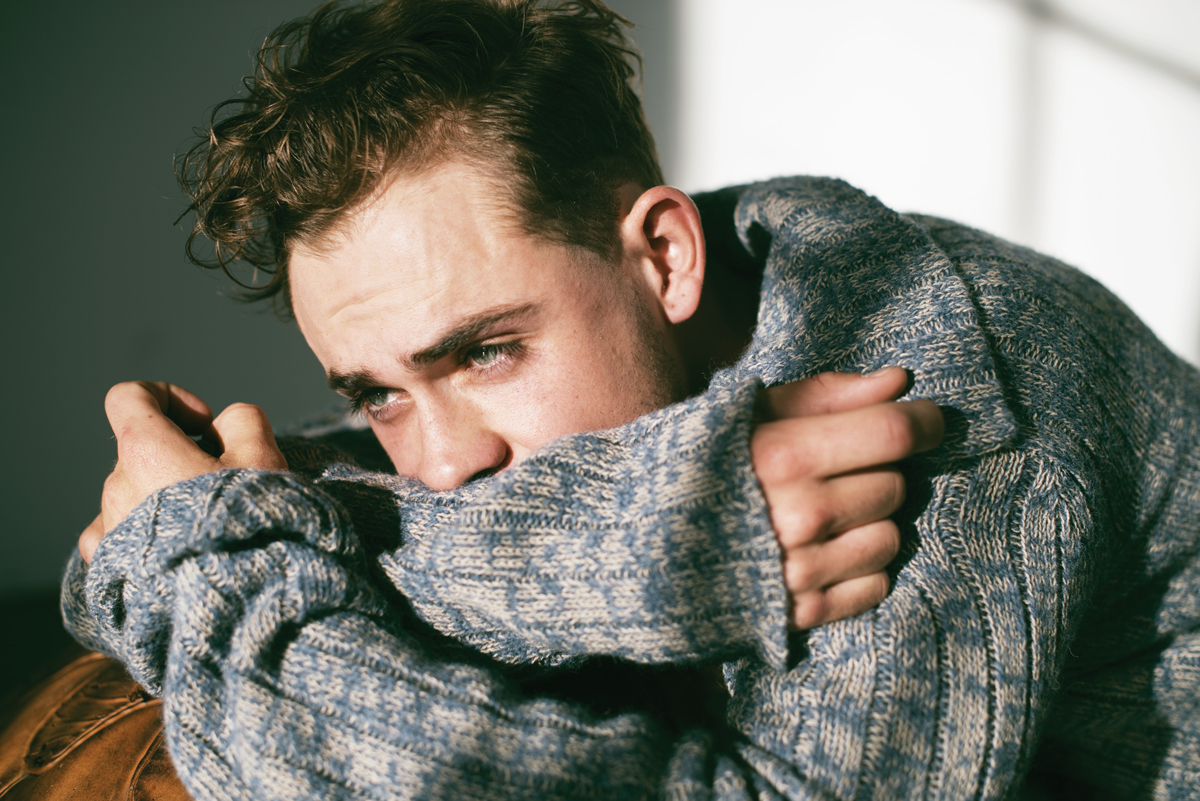 Dacre Montgomery is the New Kid in Town
As he catapults to fame, Dacre Montgomery, 23, confronts an inevitable conundrum. The Australian actor, who still calls Perth home, landed his first two major roles in quick succession: a lead in the live-action Power Rangers film, and—perhaps more consequential—a showy spot on the second season of Netflix's 80s throwback horror series Stranger Things. His Billy is an extraordinary breakout character and with that comes the expected; there are newfound freedom and comfort, but also gossip, scrutiny and—now more than ever—a pressure to be a young onscreen talent who can shape a fruitful career while blocking out all the noise. Montgomery seems to be doing just fine.
"I'm a dreamer like anybody else. I care about family and friends and my work, but I don't want to dispel this mysterious quality that I think movie actors have had for 100 years," Montgomery explains, alluding to a moment of hesitancy after Netflix asked if he wanted to leak his now-viral audition tape for Stranger Things. Montgomery, with a perfect American accent and Golden Age of Hollywood looks, delivers his lines with an impressive but restrained intensity. The video is replete with outfit changes, a dance sequence over Duran Duran's "Hungry Like the Wolf," and Montgomery shirtless—a highlight considering his undeniable heartthrob status.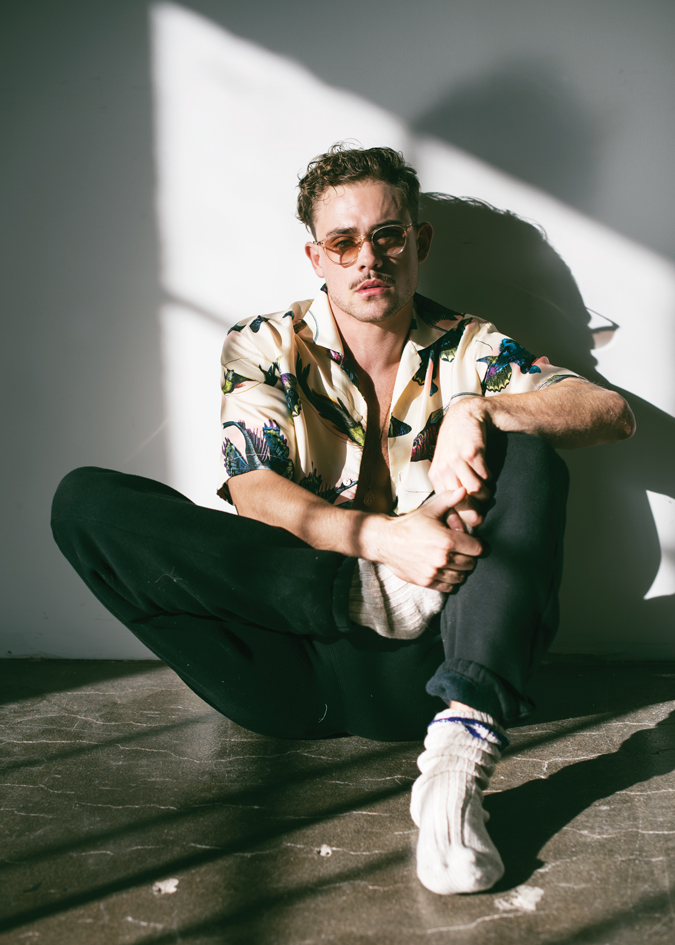 Ultimately, it captured the attention of The Duffer Brothers, who then cast him as Billy, the new bully in town: a hot-headed, mullet-sporting recluse with an inner rage and pain that makes him a Stranger Things enigma. There's a sinisterness to him that's refreshing for a show where evil is more often than not supernatural. Montgomery adds, "Stephen King talked about how the human villain is more dangerous than the supernatural."
The reference is just an example of Montgomery's instinctive ability to dive into the psychology of a character, all the more impressive considering Stranger Things is only his second gig. But it also makes sense for the actor, who grew up around film and TV. "Both my parents worked in the industry. I would be passed between the production office and the set. When I was about 10 or 11 I said I wanted to do something in front of the camera and started pursuing it." He eventually entered a prestigious drama high school followed by an arts university, where his craft was put to the test. During his third and final year of school, Montgomery went home every night and made audition videos for himself. "I had an American accent tutorial. I was inundating myself with that and emailing every manager and agent in LA." That October, he landed Power Rangers. The next, through that bold audition, Stranger Things.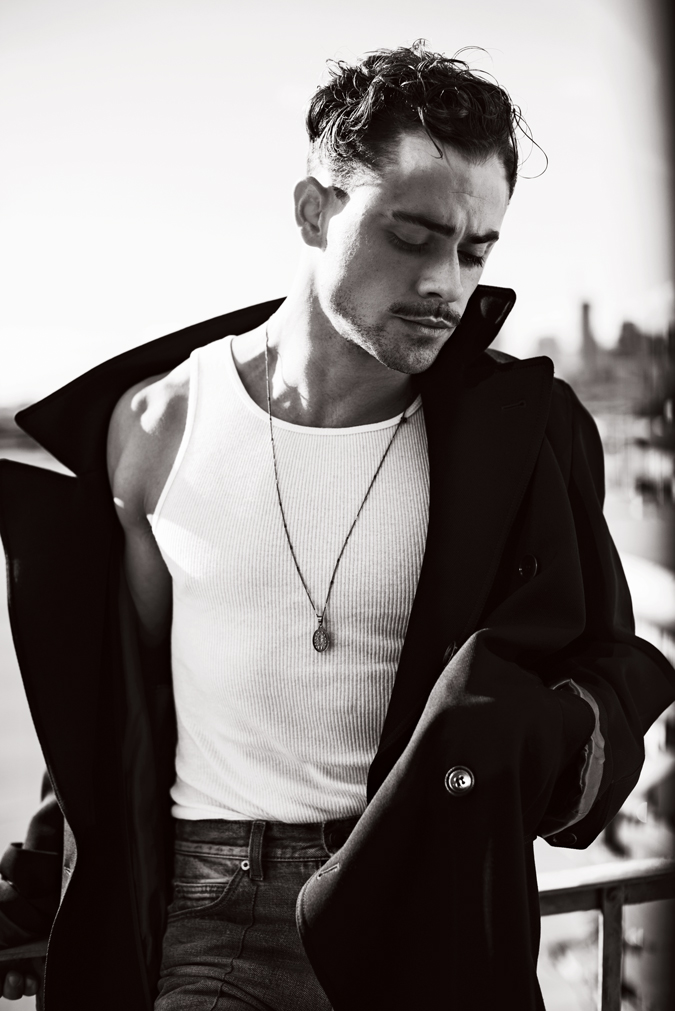 What's surprising about Montgomery's take on Billy is that it's an entirely original performance, crafted from an innate understanding of the story. Jack Nicholson in The Shining may have been a launching pad, but as for other research, Montgomery didn't really do much. He started smoking cigarettes. "Marlboro Red smoke is a lot thicker and plays better on camera than herbal cigarettes. I don't smoke in real life so I had to learn." The clothing Billy wears? It's influenced by Montgomery's style, not vice versa. Along with the Duffers, he built the character from scratch.
There is something methodical and mysterious about the way Montgomery thinks about his career. For better or worse, he helped make the macho Billy—with his shirt always open to the last few buttons— memorable, enough to arouse curiosity from fans. Billy became an internet sensation.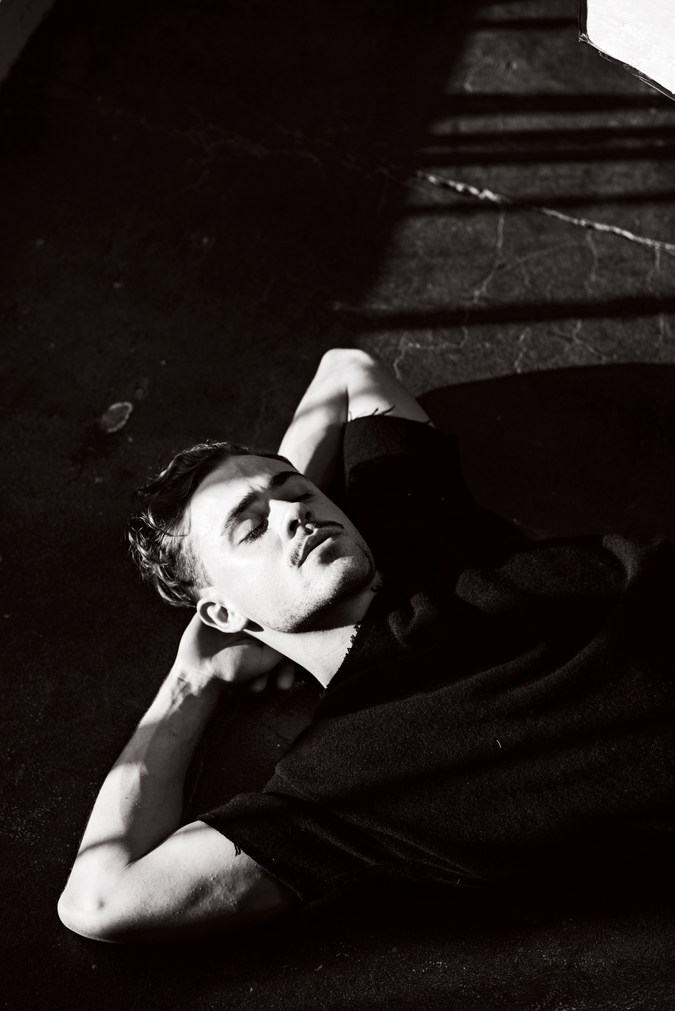 As seen in the audition tape, Montgomery knows that Billy has to be outrageous and he ties this into his deep-rooted insecurities. "The concept of threatened masculinity, a lot of people were talking to me about it. Is Billy racist? Is he a homosexual?" Despite the chatter surrounding his character, Montgomery is careful to never let it seep into his own life. He's private and when he gives some of himself—as with the video—it's deliberate. The less people know about him, the greater he feels he will be able to disappear on screen. "I have adopted a disguise that I wear. It's not as ludicrous as it might sound. It's not some weird thing. Just subtle things. If I get recognized I'm happy to give people the time of day, but I'd rather not."
That doesn't mean he entirely avoids the perks or responsibilities of being in the spotlight. He doesn't make audition tapes anymore. Now he's more selective and reads every script that comes his way. He can also help usher in a new generation of talent. "I feel like I'm with this sort of new generation of actors. Seeing other young actors and actresses that are coming up now, I want to build that rat-pack of the moment."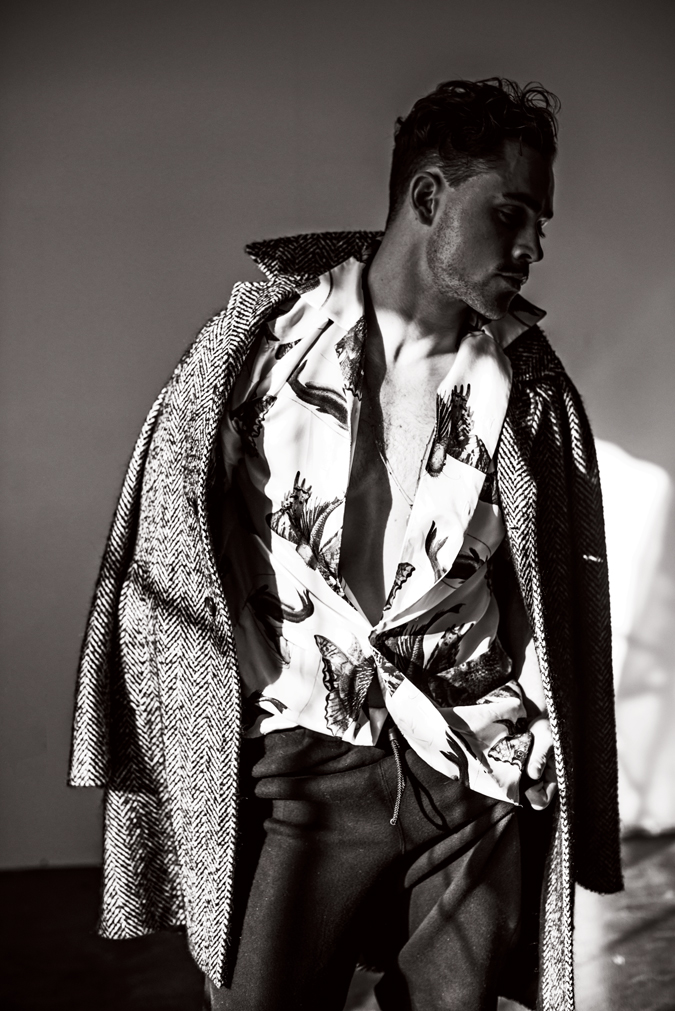 This story is featured in the Spring 2018 issue of ESSENTIAL HOMME.
Images: Brian Higbee. Styled by Sean Knight.