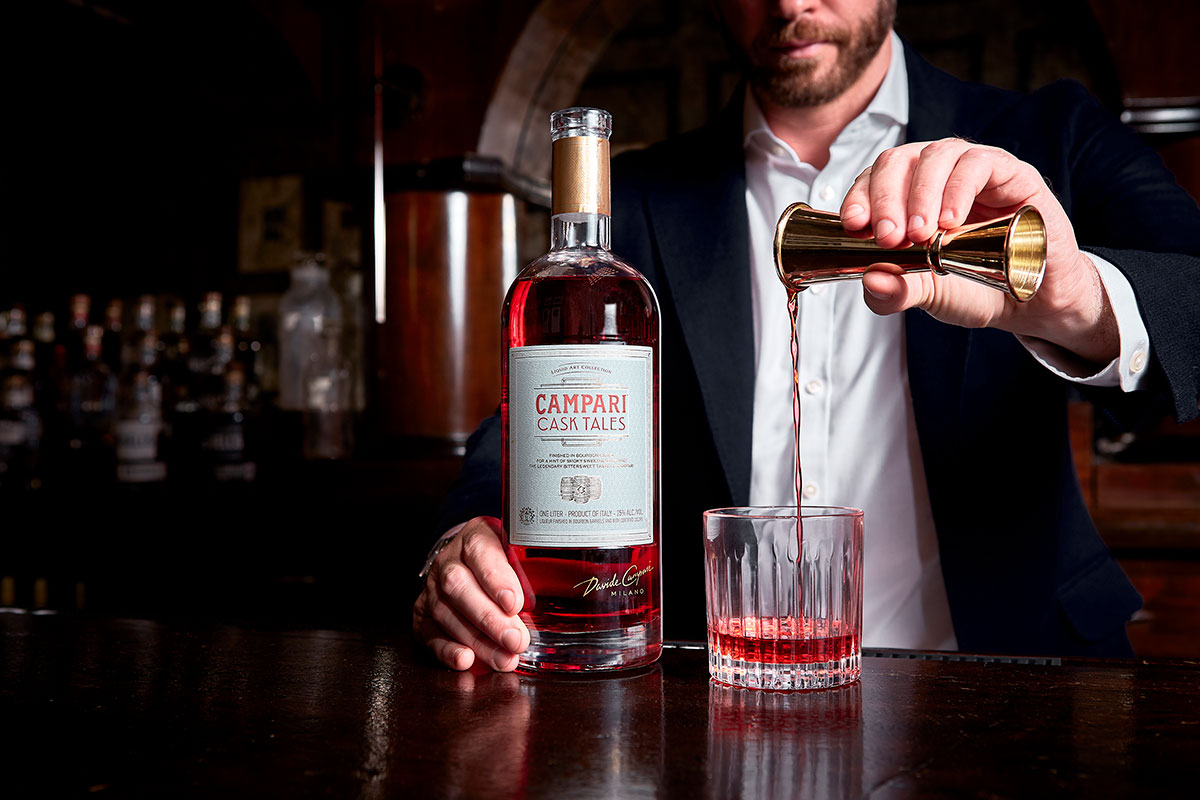 Campari Releases a Smoky Bourbon Barrel Expression
Campari's latest expression to celebrate its Italian legacy is Campari Cask Tales, a take on the class aperitif finish in bourbon barrels. At the nose, the limited edition Cask Tales recalls the beverage's herbal profile with a twist of woody spices. On the palate, the woody bourbon barrel finish smooths out the bitters notes of Campari with fruity, sweet, and creamy tones. As a result, we're treated to a smoky Campari.
The spirit was blended by herbalist and master blender Bruno Malavasi who has been with the group for over 20 years. His commitment to innovation, and recognizing that bitters are having a moment in the spotlight, led to this opportunity to enjoy Campari in a totally new way. Just in time for chillier weather and the holidays, Cask Tales can be taken neat or on the rocks, in the form of a Shakerato, and a multitude of cocktails.
Campari Cask Tales is available now in extremely limited quantities in select stores.