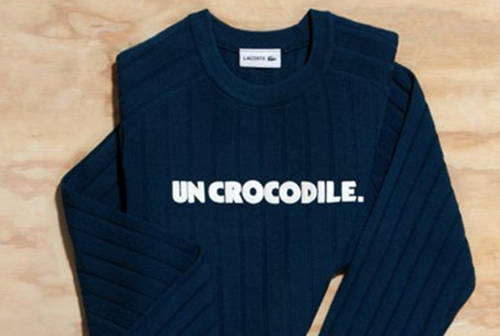 Lacoste Releases "Un Crocodile" Sweater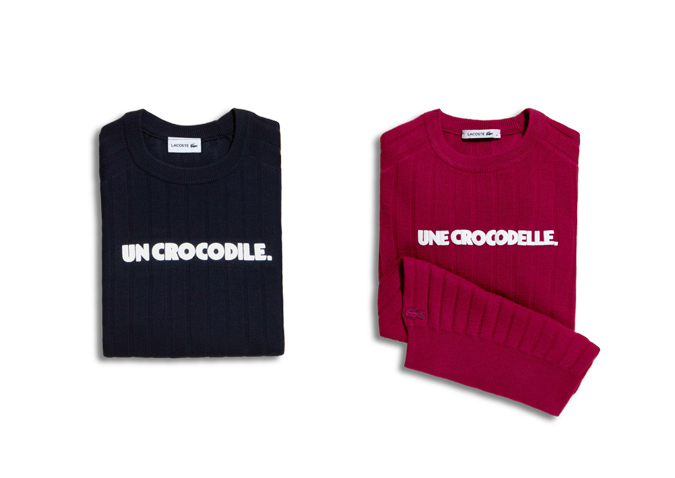 Image: Lacoste.
Lacoste's playful new sweaters swap out the brand's iconic crocodile logo for a bit of graphic flair. Emblazoned with "Un Crocodile," a winking reference to a vintage advertisement, the sweaters exude subtle French humor while still maintaining a sporty edge. Premiering at Lacoste's February 2016 NYFW presentation, the ribbed sweater is available in navy, black, and peacock blue, all with bold white lettering as part of the show's capsule collection.
"Un Crocodile" will be available at Lacoste's Rodeo Drive boutique and online now.