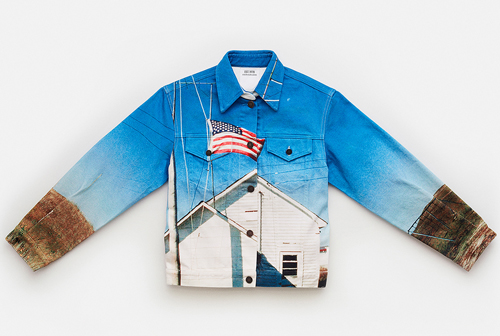 Calvin Klein Launches All-American Denim Line
Calvin Klein is launching a new denim line — CALVIN KLEIN JEANS EST. 1978  — tomorrow. Overseen by Raf Simons, the drop will be the first of an ongoing three-part series spread throughout the fall. The collection aims to embody the brand's staple items (including trucker hats, hoodies, and obviously denim) while incorporating elements of today's youth culture. The unisex items add a new twist to classic silhouettes, which are adorned with photographic prints of traditional Americana such as stars, stripes, and bald eagles. Take a look at some highlights below. Images courtesy of the designer.
CALVIN KLEIN JEANS EST. 1978 launches online tomorrow.
[slider_pro id="237″]