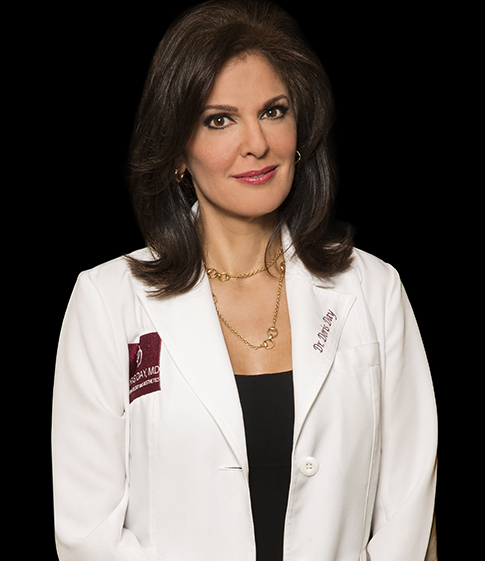 Breaking Out? Balding? Spring Grooming with Dr. Doris Day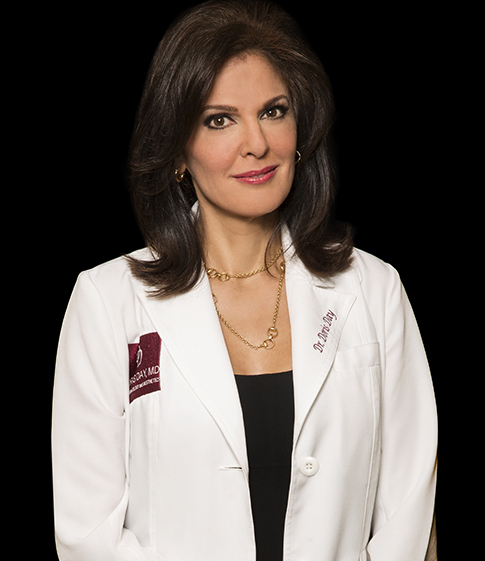 Dr. Doris Day's name might sound familiar, but make no mistake, that was not her singing "Que Sera, Sera (Whatever Will Be, Will Be)" in Alfred Hitchcock's The Man Who Knew Too Much, or the woman that starred opposite Rock Hudson in Pillow Talk. That's the other Ms. Day. In this case, our Doris is a highly respected and sought-after cosmetic dermatologist/medical journalist who you might recognize from Good Morning America, The View, or The Dr. Oz Show. If you've been outside lately—you have been outside lately, right?—you might've noticed the weather warming.
We sat down with Dr. Day to get some pointers on skin and hair upkeep for men this Spring, including the foods we should be eating, combating last-minute break-outs, and anti-aging.
Essential Homme: What do we need to do know for our skin as we transition from the cold into more temperate weather?
Doris Day: Sunscreen. We all have cabin fever—we've been indoors way too long—and that first ray of sun comes out, and you want to be out there. That's fine, but soak it up with sunscreen on: even if it's cloudy, even if it's not that hot.
EH: Spray on sunscreen?
DD: Not for the face. For the body, they're nice. You need to make sure that it's a continuous spray and not a mist. If it's a mist, you're only getting it where it hits and then you have to rub it in. It's always better to rub it in, either way, even with a continuous spray.
EH: What foods we should be eating or avoiding to boost healthy skin and hair?
DD: For great skin, I always recommend eating a broad variety of different colored fruits and vegetables—each color represents a different set of antioxidants, which have numerous skin benefits, such as helping to prevent and clear acne breakouts. A whole food plant-based diet that contains more vegetables than fruits since many fruits also contain high amounts of sugar, which can sometimes be harmful due to glycation (when sugar binds to DNA, lipids and proteins, making them stiff and thus, leaving skin dry). Think dark, leafy greens, such as kale, parsley, and spinach. If you don't like greens, you can also get similar benefits from chia seeds and flax seeds. Asparagus is also one of my favorites. Pumpkin and various squash are also excellent. For fruits I love pomegranate and all different berries, especially blueberries. Hair, on the other hand, is made from hardened proteins called keratin. Without enough protein in your diet, hair can become weaker and grow more slowly, so it only makes sense to eat foods that are high in protein, such as fish, lean beef (occasionally), turkey, chicken, shrimp, and eggs. For vegetarians, try soybeans, lentils, or tofu.
EH: How do we combat a last-minute breakout?
DD: Don't pick at it. Just spray a little bit of over-the-counter salicylic acid and a little gentle 1% hydrocortisone. If it comes with aloe even better. Just dab that on twice a day.
EH: Can we use our toothpaste? Is that a thing?
DD: That's old school. They put so many chemicals in the toothpaste nowadays that chances are you'll only irritate it.
EH: Can we talk hair? What are some of the first signs your hair is beginning to thin? What are some immediate ways to combat this?
DD: A receding hairline in the temple region is the first sign, then it goes to the crown at the top of the scalp. Most people tend to notice it in themselves before people notice it in you. It's important to use products that are good for your hair, I recommend Julien Farcel's Restore Line. And it's critical to start early with products like Rogaine. I like the foam the best. It's easy to use and this way you're preventing the problem before other people see it.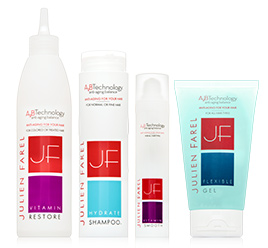 EH: Lastly, it has to be asked, you've appeared on a lot of daytime television, who's been your favorite person to chat with?
DD: That's such a tough one. I've loved Diane Sawyer. But my favorite is Barbara Walters. She's an icon. She's paved the way for so many women, and she's asked the toughest questions over the years. To be able to have [had] the chance to be interviewed by her, and to even call her a friend, has been one of the highlights of my life.
Photo courtesy of Dr. Doris Day, Blend Central, and Julien Farcel.