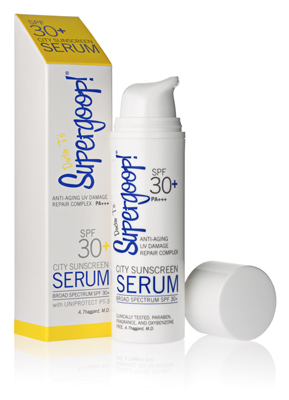 A SUNSCREEN LINE WE LOVE: SUPERGOOP!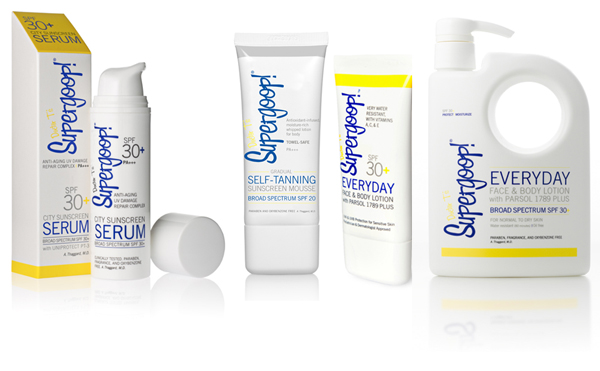 When the nice bottles of Supergoop! sun care landed on our desk, to be honest, we couldn't have cared less what was inside. It was all about the font on their bottle. But since sun care isn't quite the product you should be choosing based upon how cool you think the packaging is, we dug a little deeper to find that inside said bottles are actually some rather useful, er, goop. All of their products are paraben free (read, no nasty chemicals that may  or may not give you the cancer) and they fully comply with the new FDA regulations (meaning they tell you that they protect you from both UVA and UVB rays) Check out the full line after the jump!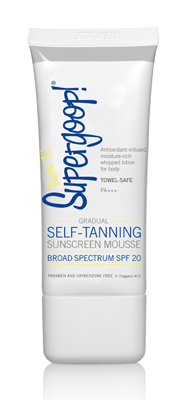 1) Self Tanning Sunscreen Mousse ($38)—Yes. A mousse. It still feels like a cream to us and its a great start to the summer. With lots of anti-oxidants on top of its tanning formula, your skin will look really perky going in to summer.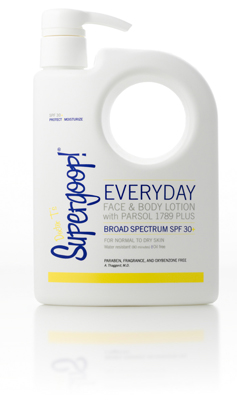 2) Endless Summer Pump ($48)—Put this by your pool or near your closest exit. No one should be in the sun without protection and with this monster of a bottle, full of Supergoops! light weight, water resistant SPF 30 you'll never be without.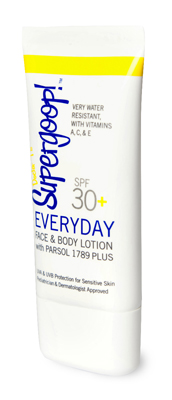 3) Everyday UV Lotion ($14)—see above, but put this one in your weekend bag.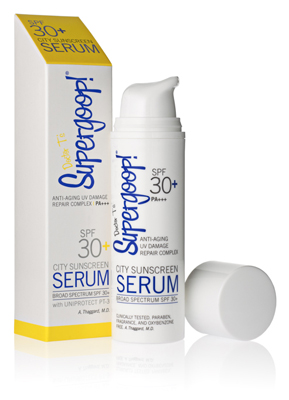 4) City Sunscreen Serum ($42)—We love a serum (they absorb quickly and go deep into your skin) and this one not only moisturizes your face, fights free radical damage and protects against nasty bus exhaust,  but its got the added benefit of protecting you from UVA and UVB rays.
The range is available at Sephora, Sephora.com, Nordstrom,  Nordstrom.com and Barney's and Barneys.com