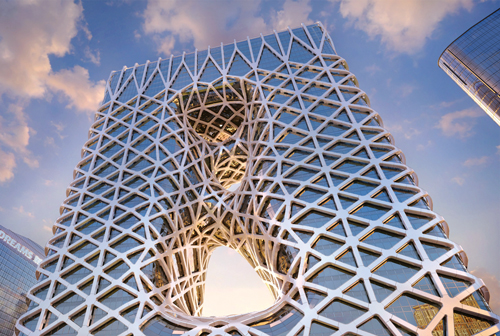 A look at Morpheus, Zaha Hadid's Final Achievement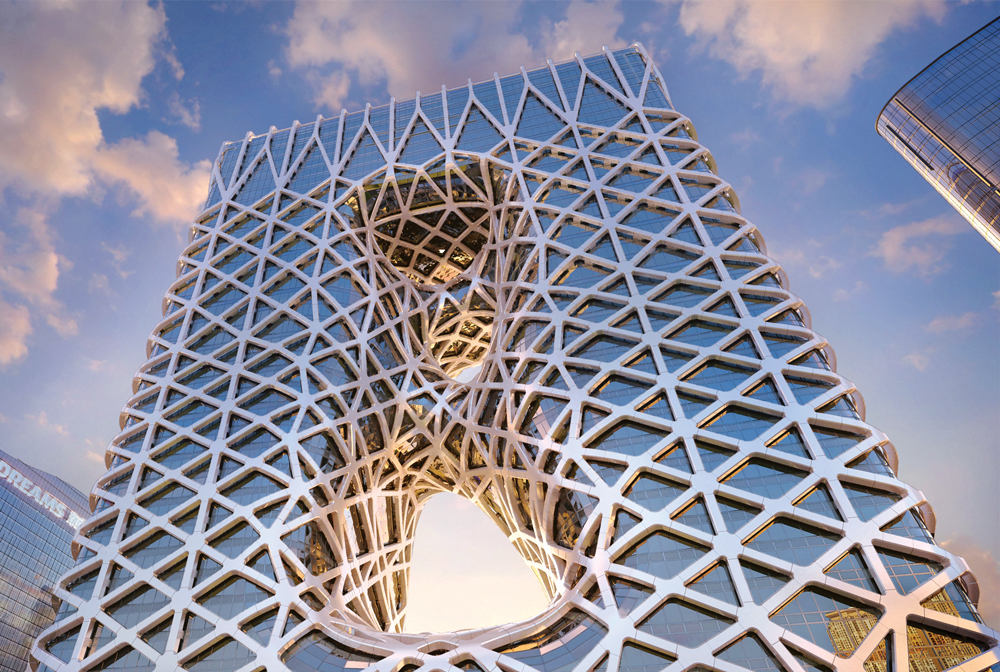 Images: Morpheus Hotel.
When Zaha Hadid, the revolutionary designer and first woman to win the Pritzker Prize, passed away in 2016, she left a hole in the world of contemporary architecture. Her unmistakable creations mixed rationality with surreality: from the Messner Mountain Museum Corones, which set jewel boxes of glass-reinforced fibre concrete into the peak of the Italian Alpines, to the Heydar Aliyev Center in Baku, Azerbaijan, which folded the midcentury International Style in on itself, Hadid's aesthetic remains way ahead of the curve.
Her spirit lives on in the Morpheus Hotel, an unforgettable arrival to the Cotai strip in Macau, China, the world's gambling center. Aptly named for the Greek god of dreams, Morpheus is the newest spot within Melco Resorts & Entertainment's City of Dreams complex, which already boasts three smaller hotels; countless Chinese and global fine-dining options; Club Cubic, the city's largest club; and three unique spas. Zaha Hadid Architects' Morpheus Hotel is the true flagship, though: the $1 billion project encases 1.6 million square feet within a rectangular frame, whose multiple voids make the building seem to melt. Holding it all together are crisp white spokes that stretch around and through the voids, an innovative solution that makes Morpheus the world's first free-form high rise with a steel exoskeleton.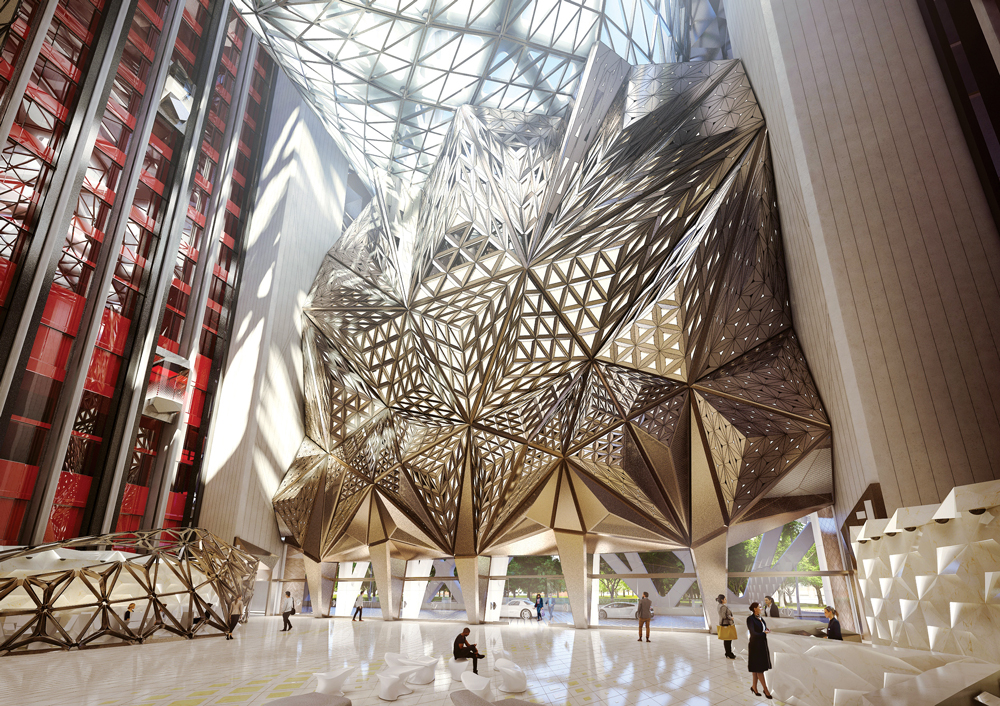 But it's more than just a pretty face. Morpheus' 780 guest rooms and suites were designed by Remedios Studio, famed for their interiors at Hong Kong's Mandarin Oriental Landmark and the Four Seasons in New York, as were the top levels' duplex villas. Triple Michelin-starred chef Alain Ducasse has taken over the entirety of one of the hotel's 40 floors for two restaurants—one serving French haute cuisine, the other Asian fusion—along with what's sure to be the city's buzziest bar. VIP gaming areas will satiate those with an urge to play, after which they can retire to the rooftop infinity pool. A full 40 stories in the air, the pool offers views almost as good as those from the atrium's fleet of panoramic elevators, the best spot for guests to get deeper inside one of Hadid's final architectural achievements.