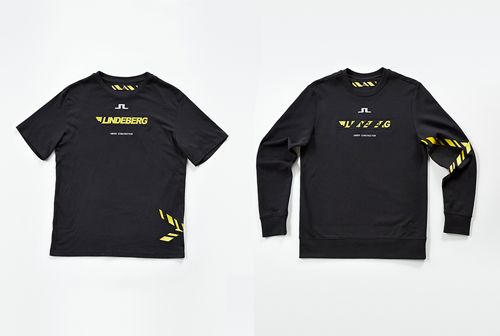 J.Lindeberg Releases 3-Piece Capsule with David Thulstrup
After its Spring/Summer 2019 show as part of Copenhagen Fashion Week, Swedish label J.Lindeberg released a limited three-piece capsule collection. The 'Under-construction' collection was designed in collaboration with Danish architect David Thulstrup, who is also overseeing the brand's store redesign in Stockholm. In theme with its name, the black merchandise, including t-shirts and a hoodie, is adorned with yellow graphic construction-inspired prints, reading 'Do Not Cross.'  Take a look below.
The 'Under-Construction' capsule collection is available online now.
[slider_pro id="244″]