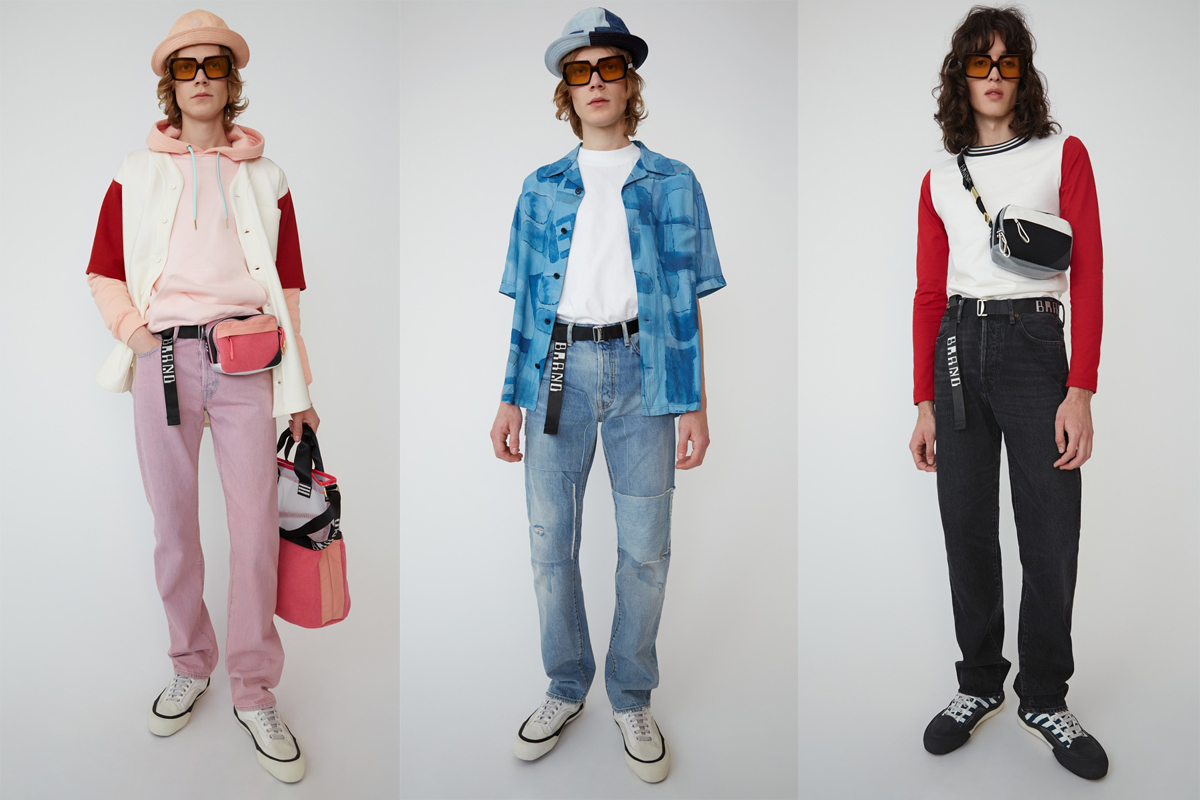 Acne Studios Blå Konst Returns to its Roots
For Spring/Summer 2019, Acne Studios revisits the core pieces that launched the Swedish denim label back in the '90s. The latest iteration of the Acne Studios Blå Konst collection (which combines items from the permanent line with new, timely seasonal pieces) pays homage to the workwear influence that continues to inspire the brand over 20 years later. The classic 1996 and 1997 jeans available in a range of washes are the center of the collection, while color-blocked patch denim, pastel varsity jackets, and dyed button-down shirts add a retro-yet-current update to the staples. It's another collection that exhibits the denim brand's affinity for being at the intersection of cool and a little weird — how else would you wanna live in 2019?
The Acne Studios Blå Konst SS '19 collection is available online now. Check out some of the looks below.
Images: Acne Studios.