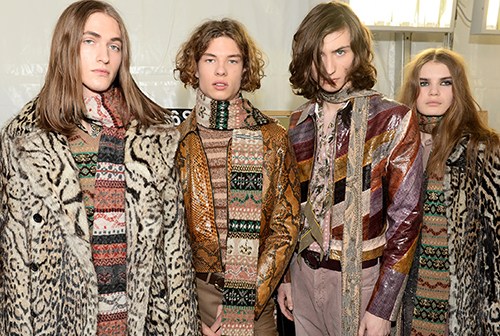 A Closer Look at Peter Dundas' Debut Menswear Collection for Roberto Cavalli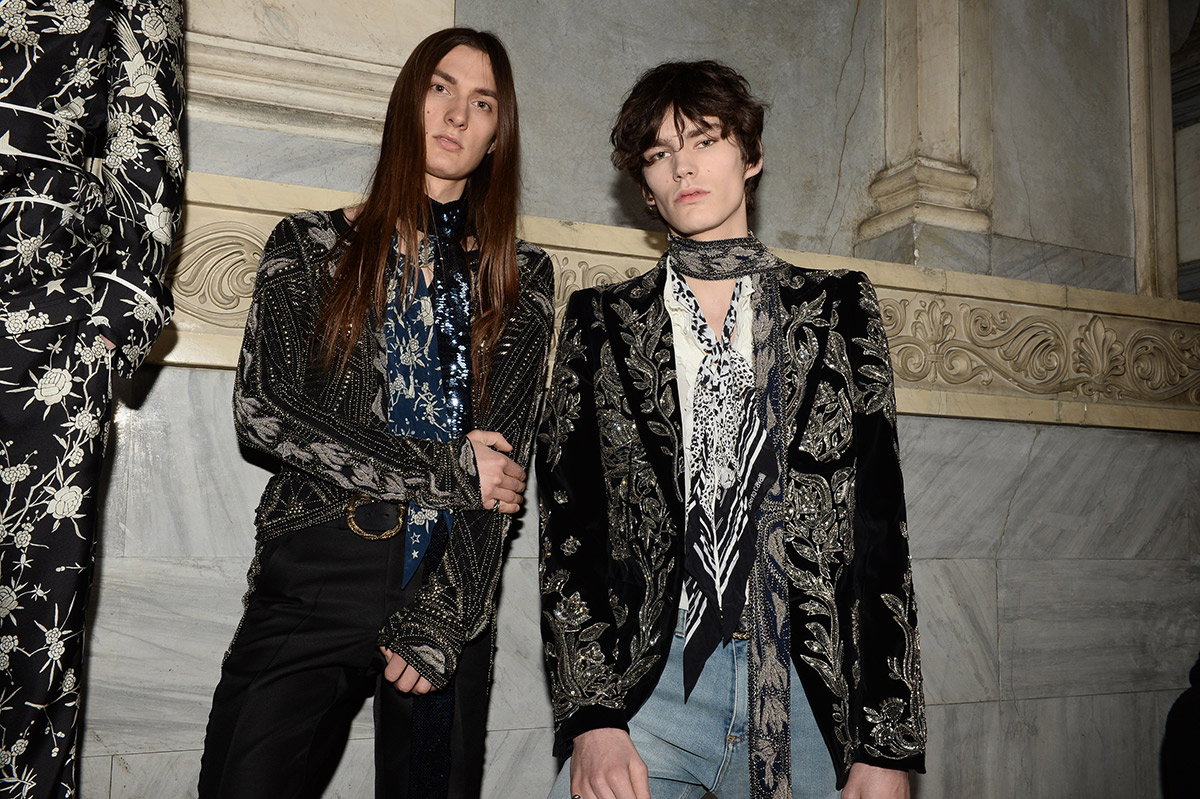 Image: Roberto Cavalli.
A new hero appears in Roberto Cavalli's Autumn/Winter 2016 collection: a resurgence of bombastic menswear freedom for the brand and the first men's line under creative director Peter Dundas' new vision.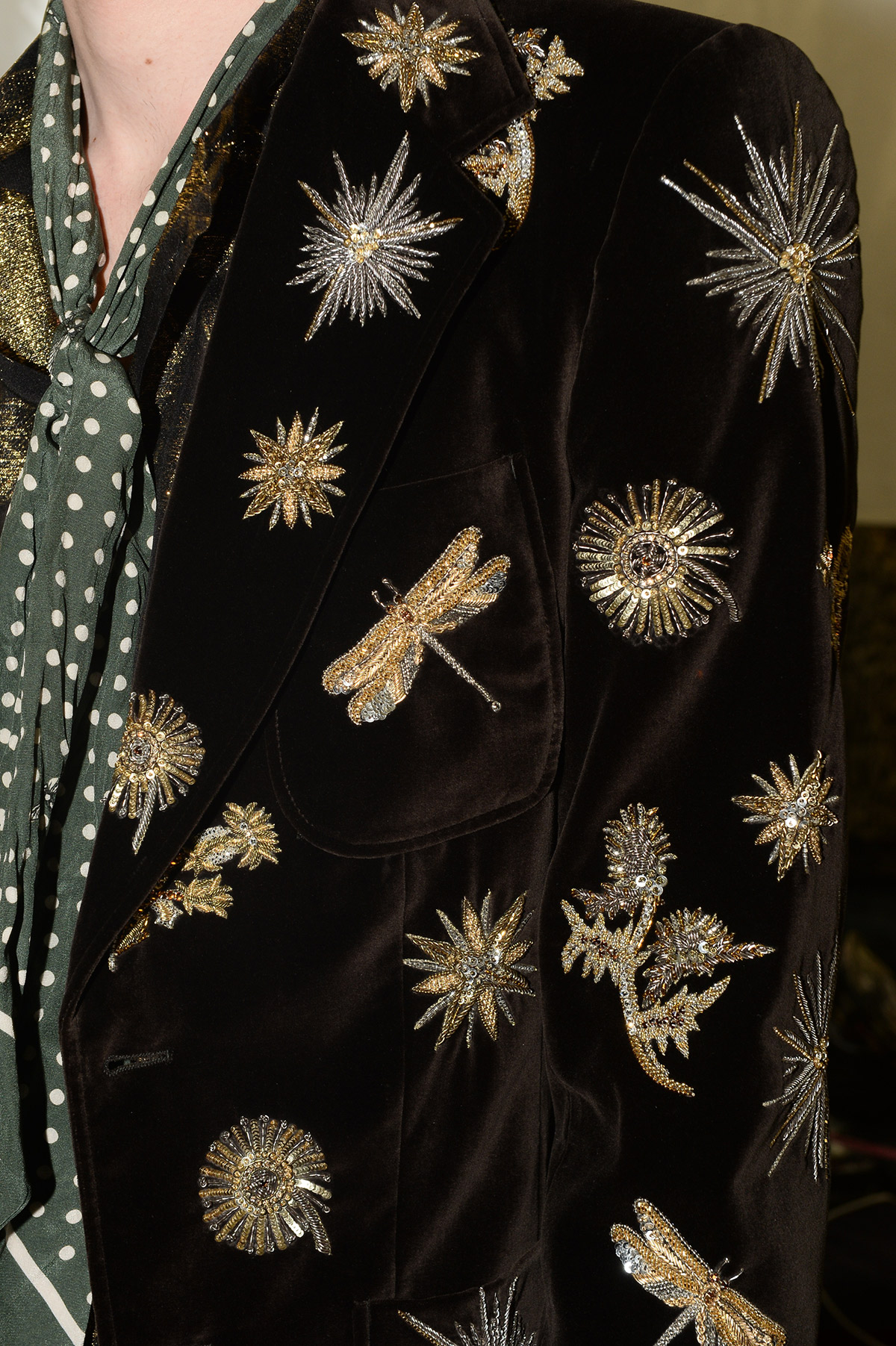 Image: Roberto Cavalli.
Part glam rock super-fan, part tailored-wearing dandy, the new Cavalli man's is outfitted through an erratic braid of Indian-inspired embroidery, archive Italian prints, and classic cuts, all amplified by flamboyant details. Outerwear, for instance, sees precious snake leather, patchwork embroidered calf, and dark wool threaded with contrasting sequins and metallic lamé, under which sits palettes of muted chocolate, embedded jewel tones, and dark glamour.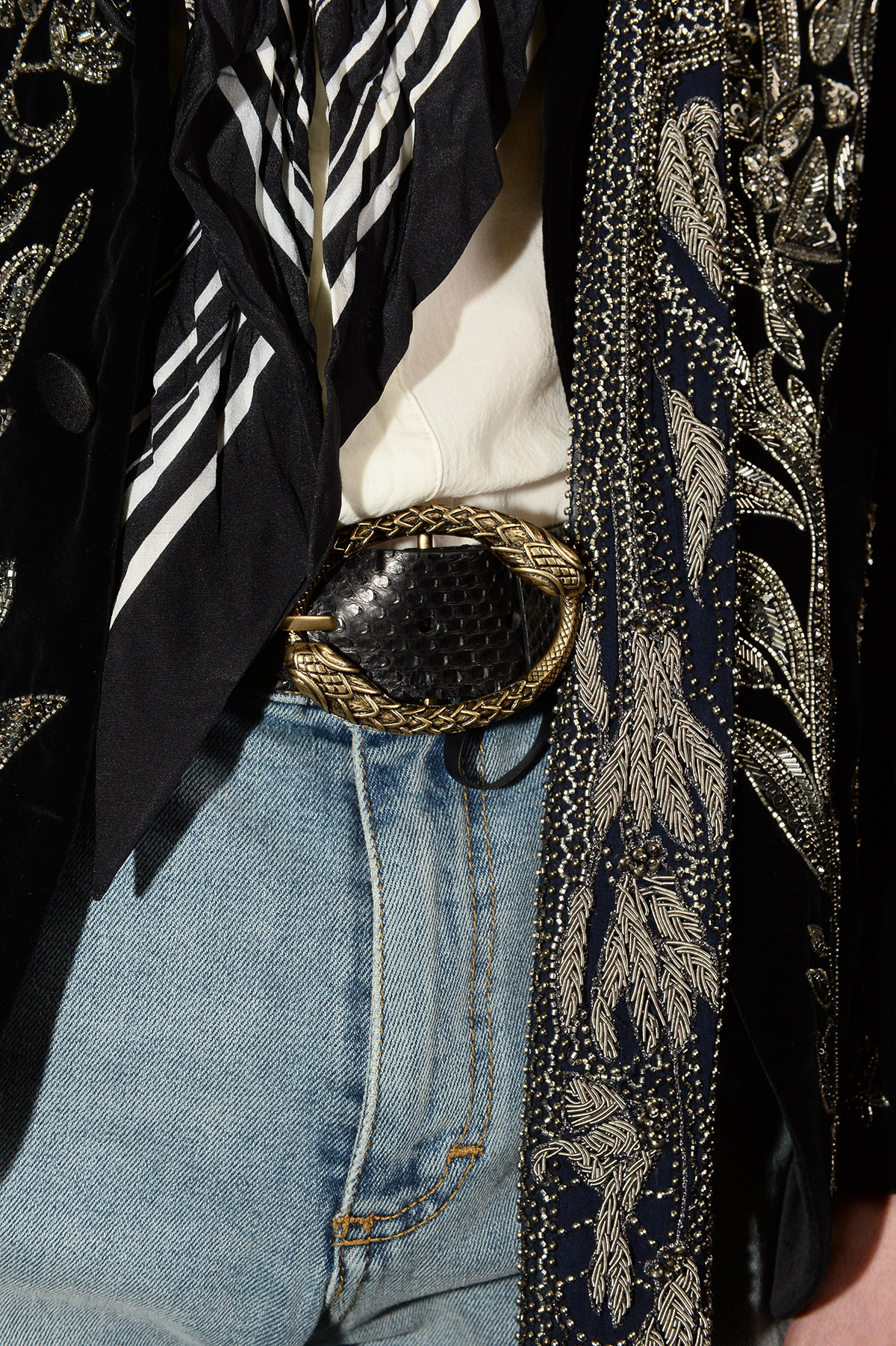 Image: Roberto Cavalli.
Traditional suiting is there too, but seen anew, with jacquards and prints referencing the work of William Morris and flora, fauna, and even dragon flies overtaking the classic polka-dot. Channeling the likes of Mick Jagger and Serge Gainsbourg with the precariousness of the everyday, Dundas' collection aims to find that palatial place of bohemian preciousness and expose it for all.