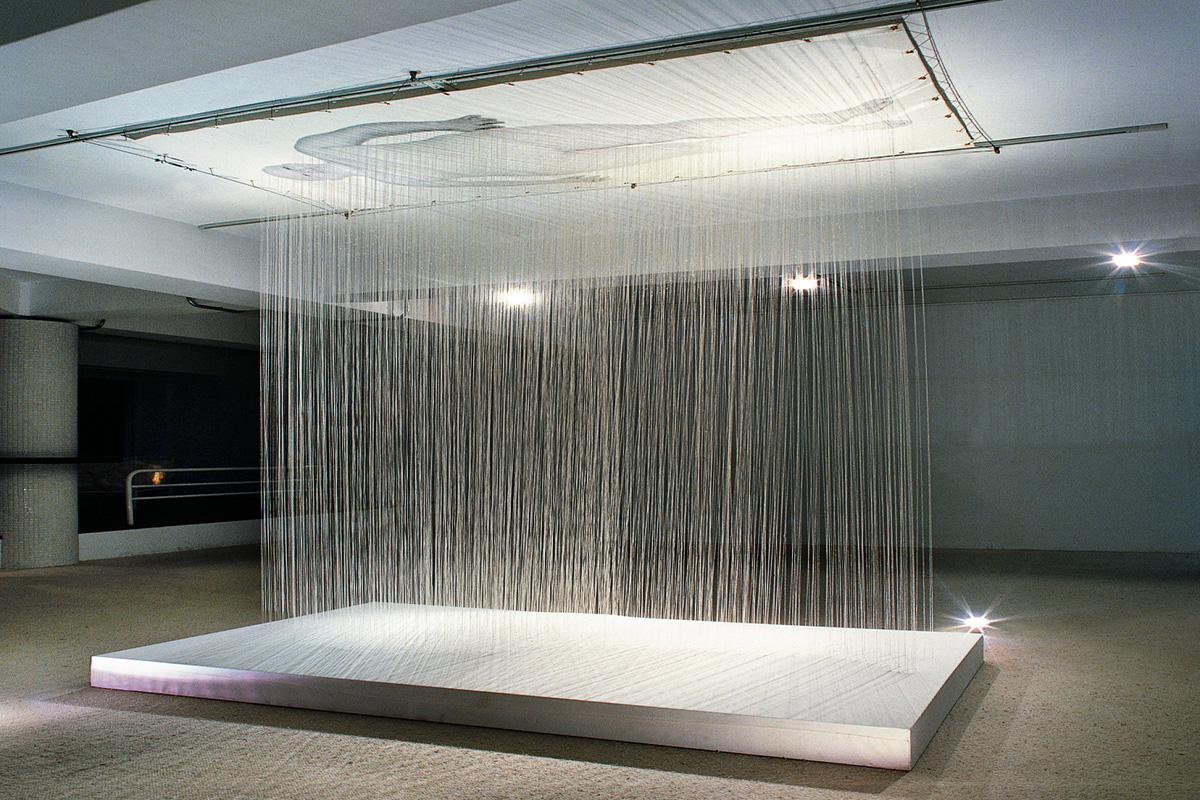 5 Museum Exhibitions To Check Out this Summer
Have you already checked out the Camp exhibition at the Met? Were you able to hop on over to Montreal to gag at all the spectacular Thierry Mugler pieces on display at the first exhibition dedicated to his prolific career? If not, then no worries — no matter where you are in the US, we've got you covered with 5 museum exhibitions worth a visit this summer. Read on.
If you're looking for a more traditional museum exhibition, check out The Allure of Matter: Material Art from China at the Los Angeles County Museum of Art. This show within the museum features works contemporary Chinese artists who have fostered an intimate relationship with their materials. The exhibit is not your typical paintings, but instead much bigger demonstrations of materiality with immersive installations. This exhibit will end January 5th so make sure to get in there before its too late.
This next museum is not for the faint of heart — if you're looking for something a bit creepier this summer, check out the Vent Haven Ventriloquist Museum. This world's only museum dedicated to ventriloquism is located in Fort Mitchell, Kentucky, and is pretty much exactly as it sounds — a bunch of ventriloquist dummies staring at you as you roam around. Fun, right?
The Museum of Sex in New York remains one of the city's best modern museums. It's the perfect place to learn about and embrace the human form and check out some funny but interesting pieces — their photography exhibitions are not to be missed. However, you can also just pop in to bounce on inflated breasts and get an Instagram photo.
Next up is the country queen herself, Dolly Parton. Within Dollywood, there is The Chasing Rainbows Museum located in Pigeon Forge, Tennessee. Featuring numerous stage costumes from concerts and special appearances as well as all sorts of other memorabilia, this museum is sure to astound you with color and take you on a trip through the lavish life of Dolly.
Finally, The Neon Museum in Las Vegas is a hidden gem. While the city is known for its more high-profile attractions (HAVE YOU SEEN ENIGMA YET), this one is somewhat overlooked. The Neon Museum, or more specifically the Neon Boneyard is filled with old Neon signs from local stores and other establishments throughout the ages. Seeing them all illuminated at night is a must, and pure Instagram bait.