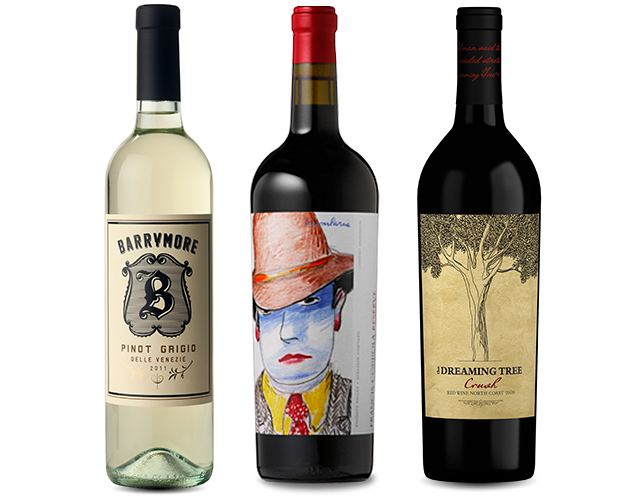 3 Celebrity Wines For the Holidays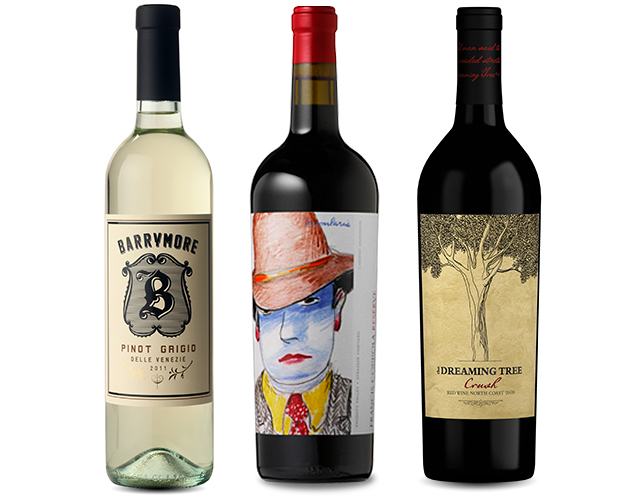 Celebrities make great wine connoisseurs. Why not? They've got cash to buy the good stuff (maybe even their own personal sommelier), and if they can manage to stay on their game, after a few years they'll have been inundated with the creme de la creme of everything in the world. For free. Including the best wines. Don't hate. Anyway, since it's getting to that time of year when gifts happen—and wines are really, almost always a safe choice—we're feeling good about recommending three in particular. Partially because they've got cool names like Barrymore and Coppola, but more so because they're actually really, really….really good.  Check'em after the jump.
If anyone would be crowned king of celebrity wine, it would be Francis Ford Coppola. He's been in the wine business for over 35 years and even own his own winery named after himself in Napa Valley. So you know he's serious about his vino. Over the years, Coppola has produced many notable wines such as Eleanor and Sofia, inspired by, you guessed it, his wife and famous daughter. Then there's his namesake, Francis Coppola Reserve, as well as Inglenook, the newest label that has just been released from his winery. Coppola even has the Director's Cut label, a limited release that allows the winemaker's true artistic vision to be created without interference from the money man. We bet that's something Coppola can so relate to.
Little Gertie is all grown up and making wine. Yep, Drew Barrymore has thrown her name into the gauntlet with Barrymore Pinot Grigio, the first bottle to be released from Barrymore Wines. Inspired by her love of Italy, it's a straw yellow, full-bodied wine with a slight almond aftertaste and intense fruity aromatic scent created from grapes at various vineyards throughout the Friuli Venezia Giulia and Trentino regions in Italy. You want it right? Too bad—for now it's only available in Cali, though word is sometime soon, she'll do the whole national thing.
When you combine the passion of internationally renowned Simi Winemaker Steve Reeder and musician Dave Matthew's love for making wine, the result is Dreaming Tree Wine. Named after a song from Matthew's band, the label, so far, is made up of a Cabernet Sauvignon, Chardonnay, and Red Blend – with unforgettable flavors that gives California's wine country its rare charm.  The wines are aged in oak for 19 months and then carefully blended to release a mouthwatering flavor with just a hint of blackberry, cherry and dry herb notes wrapped by toasted vanilla and soft tannins that are superb on the taste buds. Bonus! Not only does Dreaming Tree pair well with food, but it's social responsible—the bottles are light weight and environment friendly.