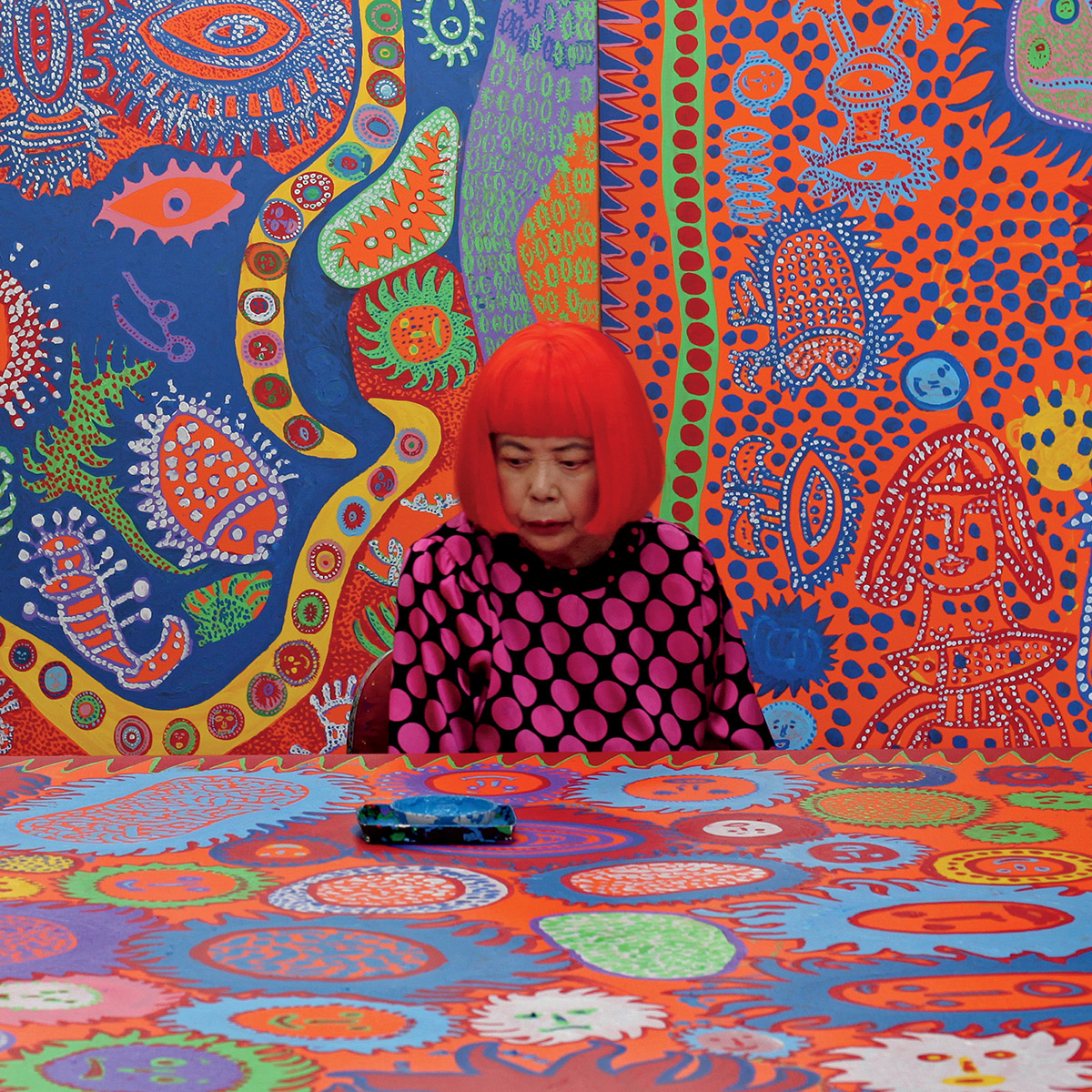 Yayoi Kusama Returns to New York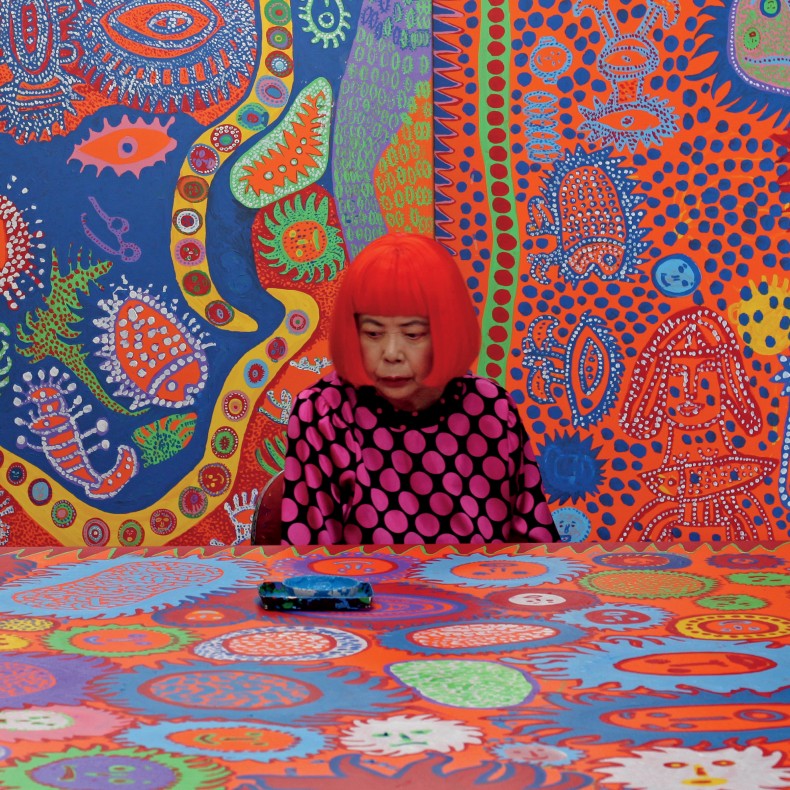 Spanning David Zwirner's three consecutive Chelsea locations, avant-garde artist, fashion designer, and writer Yayoi Kusama returns to New York tonight with I Who Have Arrived In Heaven. In addition to recent and iconic pieces from Kusama's six-decade body of work, the show also features over 30 new large-scale paintings that reflect the artist's long-standing interest in cosmic realms and resonates with the autobiographical element that runs through her oeuvre. While this makes for the Louis Vuitton collaborator's second major show in the city in the last few years (her retrospective at the Whitney had a limited-three month run last July), it his her first exhibition at the gallery since joining in early 2013, and an exciting return of an important contemporary artist.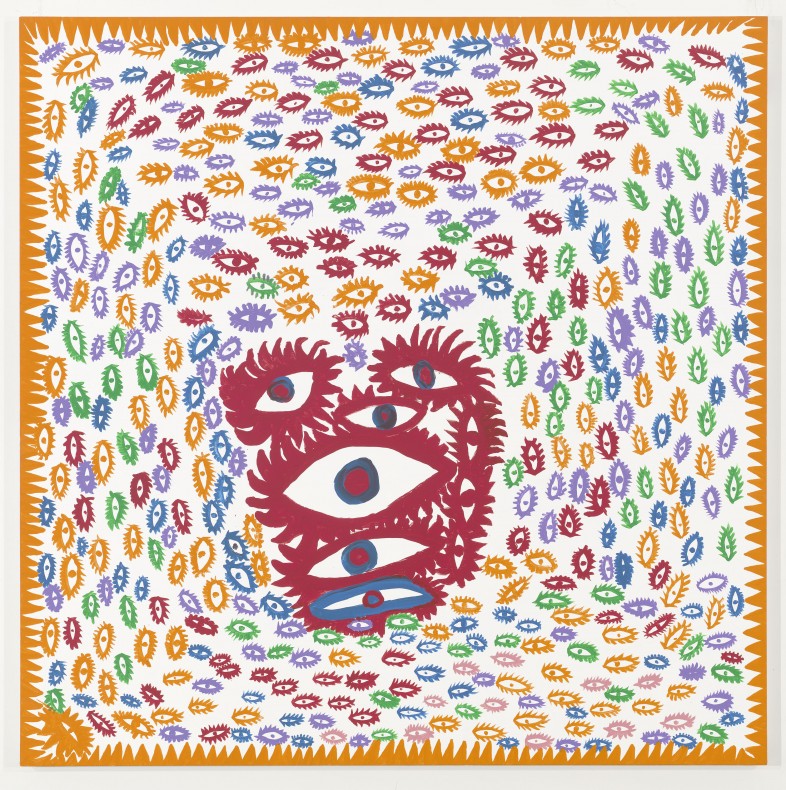 At the encouragement of painter Georgia O'Keeffe, in 1957 Kusama moved from Tokyo to Seattle, and then a year later, New York. The Japanese artist had already seen early success in her home country with her abstracted watercolor works and polka-dot covered surfaces—walls, floors, canvases, objects and even naked assistants—a tool that would later become her namesake, but was looking for something larger. She needed a bigger audience; she needed more attention.
What Kusama found in the eagerly creative open spaces of downtown Manhattan did not disappoint. Quickly joining forces with—and then even quicker inspiring—artists such as Andy Warhol, Claes Oldenburg and George Segal Kasuma's tongue-in-cheek playful style quickly lumped her into the pop art movement. But her work is so much more than that, ranging from hand-printed polka dot paintings on canvas to large scale installations—perhaps most famously, her Infinity Room series in which LED lights refracted in a completely mirrored room creates the feeling of endlessness. In New York Kusama opened nightclubs, designed couture, supported emerging and popular artists (Fleetwood Mac, Joseph Cornell, Eva Hesse, etc), and held widespread, and often nude, protests against the Vietnam War—in once instance she even wrote a letter to Richard Nixon offering to sleep with him if he called off the war.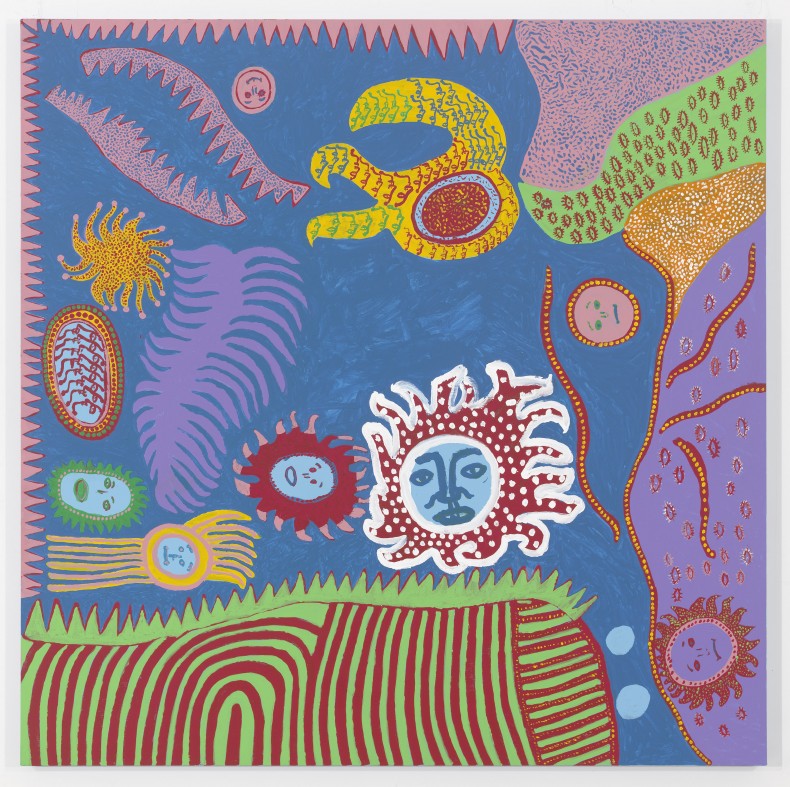 Kusama returned back to Japan in 1973 to concentrate on her writing. Now, after a series of mental health rehabilitation programs—she is famous for saying, "If it were not for art, I would have killed myself a long time ago," Kusama's return is very much a heaven on earth.
I Who Have Arrived In Heaven is on view at David Zwirner (525 West 19th St) from November 8 until December 21, 2013.
Images by Yayoi Kusama and courtesy of David Zwirner.