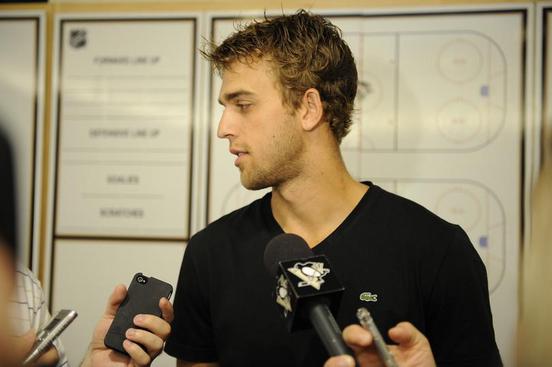 Whoops, NHL Player Brandon Sutter Was Caught Nude on Camera (NSFW)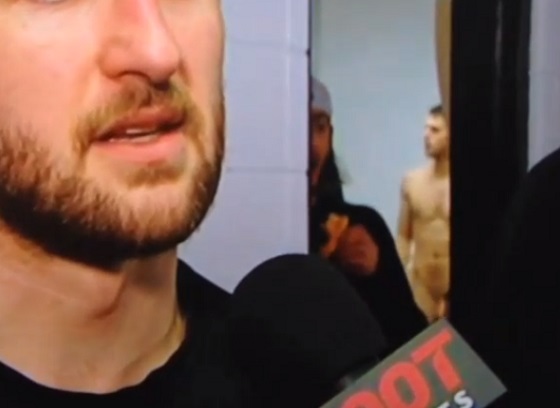 Here's the thing: cameras and locker rooms don't tend to mingle. Must be something about all the nudity compounded with the permanence that is recording devices. "It's a freak accident. No one could have done much about it. We'll just try to prevent it from happening in the future," said Pittsburgh Penguins' center Brandon Sutter. Prevent what exactly?
Following the Penguins' 2-1 victory over the Calgary Flames on Saturday night, Roots Sports cameras caught up with Penguins' left winger Tanner Glass for some post-game hubbub. Nothing unusual there. That was until defenseman Kris Letang (eating a slice of pizza, no less) burst out of the locker room, where the camera inadvertently revealed an entirely naked Sutter. Whoops!
"It's one of those freak accidents," Sutter said after the fact. "I think in time, it will just kind of cool off a bit. At first, I didn't know what to think but I think down the road, I'll probably find it kind of funny."
Main image courtesy of Instagram; featured image courtesy penguins.nhl.com.