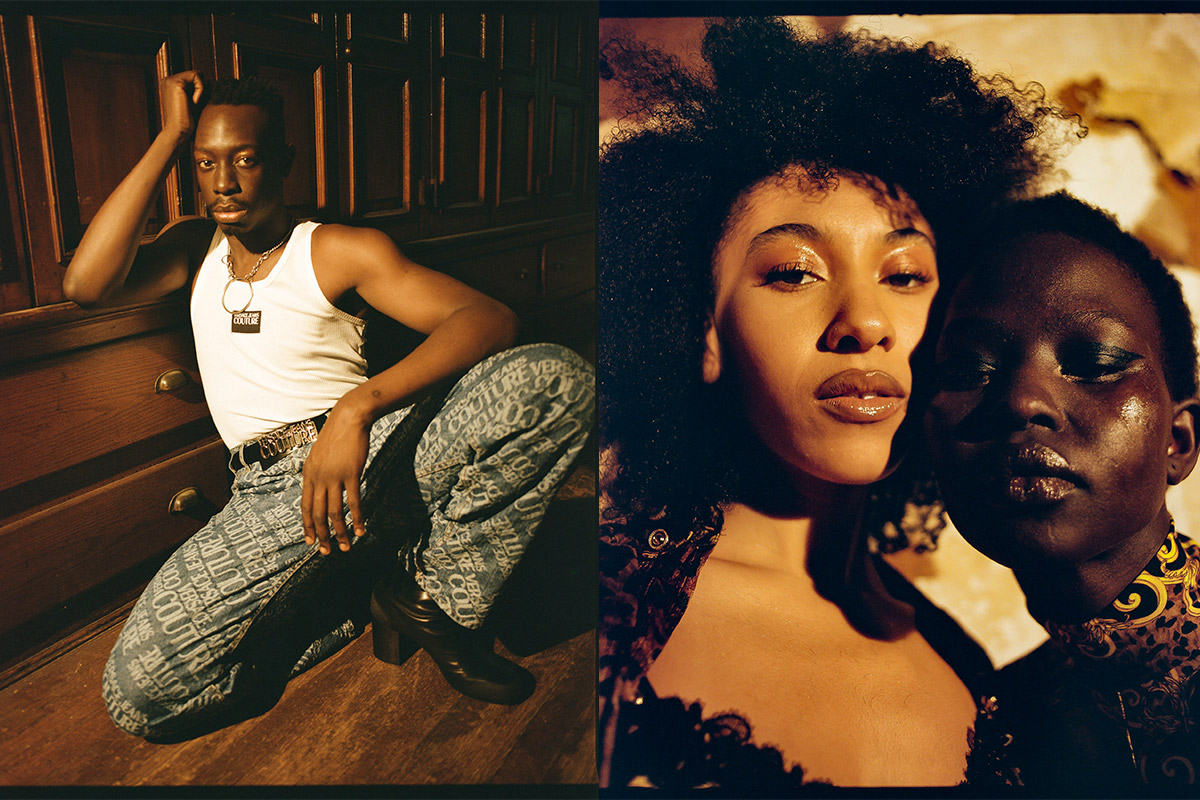 Versace Jeans Couture Relaunches on SSENSE
The denim channel of the opulent Italian designer, Versace Jeans Couture remains an integral and street-conscious element of the fashion monolith. And now the latest Fall/Winter collection is available in North America exclusively through SSENSE, which is celebrating the relaunch of the label with an editorial shot by Quil Lemons and an immersive installation (appositely titled REBIRTH) in its Montreal store.
"When creating the new collection for Versace Jeans Couture I focused my attention on the juxtaposition of the apparently opposite worlds of denim and couture," Donatella Versace shared in a statement. "The idea I had in mind was to elevate streetwear not only in terms of quality but most importantly in creativity and details. This collection is meant for people who know what they want, who own their style because they have a strong personality and a sense of individuality. Boys and girls who don't want to be necessarily labeled in one way or another, but who want to be able to express themselves through their fashion choices."
Some key pieces from the collection include a body bag adorned with an archival print, a simple (as simple as Versace can be) pair of black jeans, and a selection of white t-shirts featuring abstract and intimate photography. The whole range is more demure than the brand normally opts for, making it easier to integrate into everyday wear than, say, a little black dress with gold safety pins.
Versace Jeans Couture is available on SSENSE now.