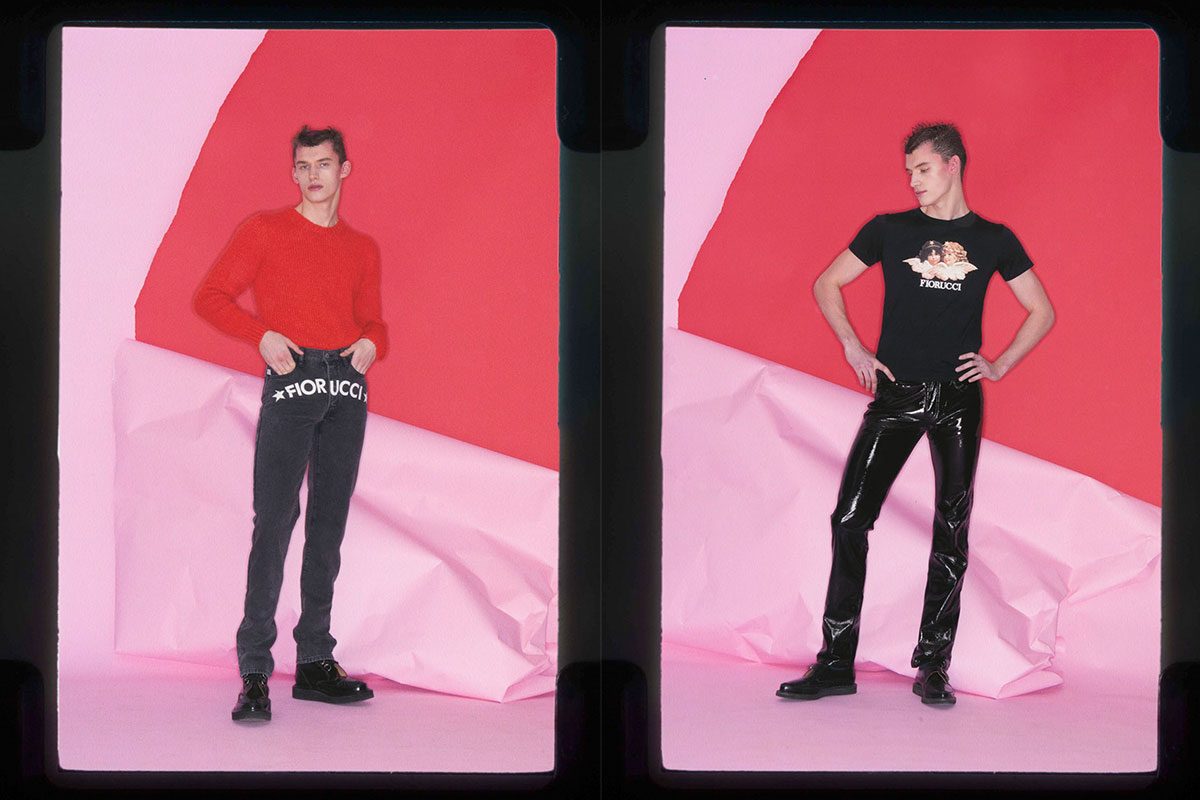 Daniel W. Fletcher's First Fiorucci Collection is Here
At the end of last year, Daniel W. Fletcher was announced as the new men's artistic director for Fiorucci. The beloved Italian brand has been working on a comeback since 2017 following the death of its eponymous founder, with a series of pop-up shops and a newly opened flagship store in London setting the foundation for a full revival. The appointment of a cool British designer (Fletcher launched his own namesake line in 2016) was a logical next step and after looking at the first menswear line under his eye, it's easy to see why.
Fiorucci has always been a fun and cheeky label and Fletcher understands this, referencing the designer's most recognizable imagery from its extensive catalog. The famous baby face print is featured on a black T-shirt paired with some glossy vinyl jeans. There's also a full vinyl jacket and pants look in baby blue. Elsewhere, the brand indicates its return with a bang (almost literally) with a repeating motif of comic-like explosive graphics and all-over logo prints. A pair of stone-washed jeans with the designer's name stamped across the crotch is classic Fiorucci as seen by Fletcher. It's a fresh yet honorable succession for the designer and a promising glimpse at what's in store for the second coming of the designer. Take a look at some of the looks below.