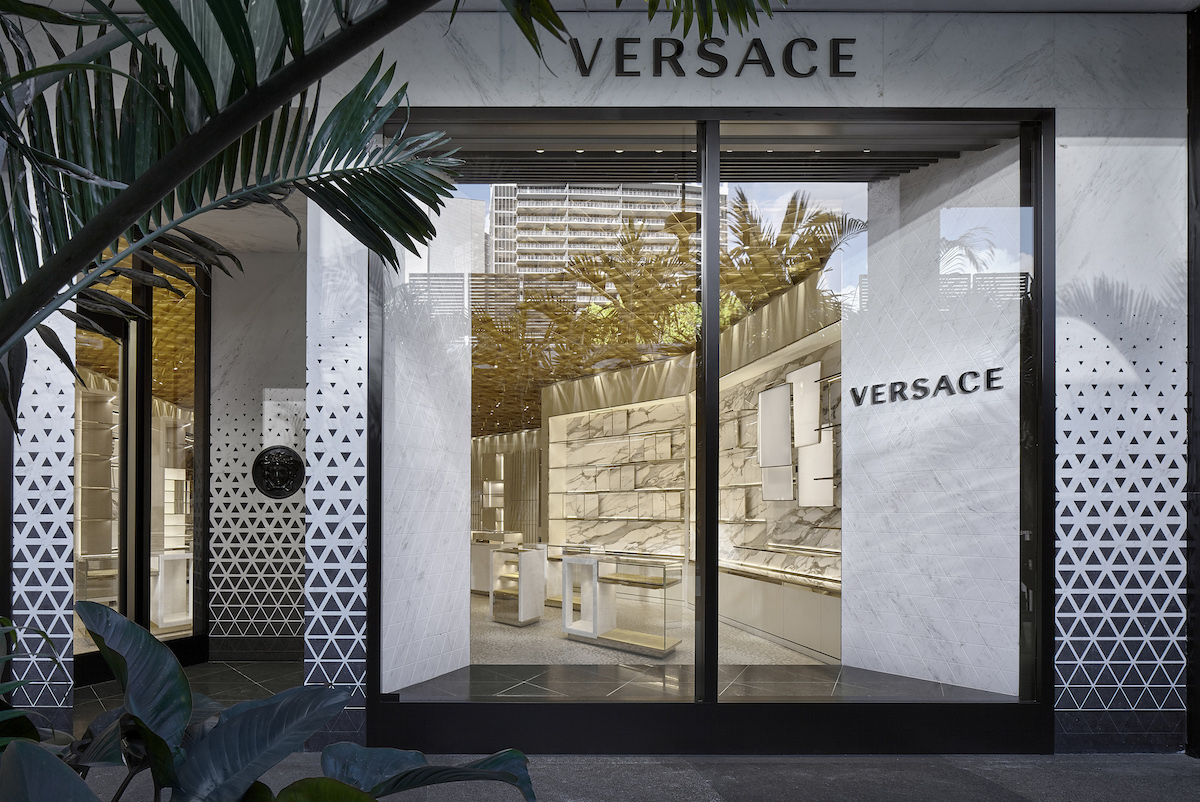 Versace Gets Green in Miami
Versace puts the planet first with the opening of their new store. With the highest level of sustainability in mind, the luxury fashion brand launched their new Versace Bal Harbour boutique in Miami and now plan to expand the initiative internationally. "There's no bigger luxury than our future. The new Versace concept is a commitment towards Versace's sustainable legacy," said Donatella Versace, chief designer of the label and general icon, in a statement.
Of course, it wouldn't be Versace without utter and total opulence — a floating-effect brass ceiling and a hand-crafted floor mosaic dominate the store's interior, but the new location pays special attention to the wellbeing of both people and the environment. The store is designed with various sustainable materials and maintains energy efficiency by using climate control equipment. With their new approach, the Italian designer reached LEED Gold-level for interior design and construction, a globally recognized certification program of the US Green Building Council.
The Versace Bal Harbour store is open now at 9700 Collins Ave, Miami Beach, FL 33154.
Images: Versace.