LUV: UNIQLO, NOVAK DJOKOVIC SERVE UP A LINE OF TENNIS APPAREL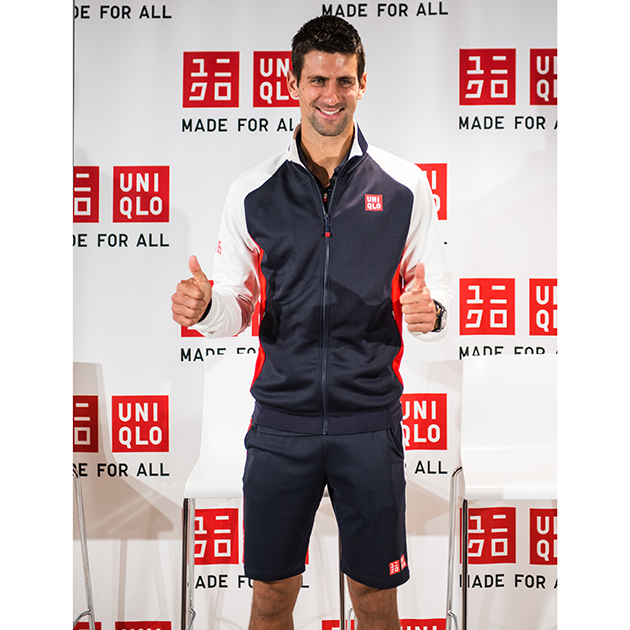 Today Uniqlo served up a new line of tennis apparel modeled after the Uniqlo performance wear they create for their global brand ambassador, tennis wunderkind Novak Djokovic. The line melds technologically innovative fabrications and concepts (wait till you see the track jacket's zipper) with Uniqlo's street savvy flare in a collection of 10 pieces ranging from track suits, polos, shorts and accessories like wrist and headbands. (more after the jump)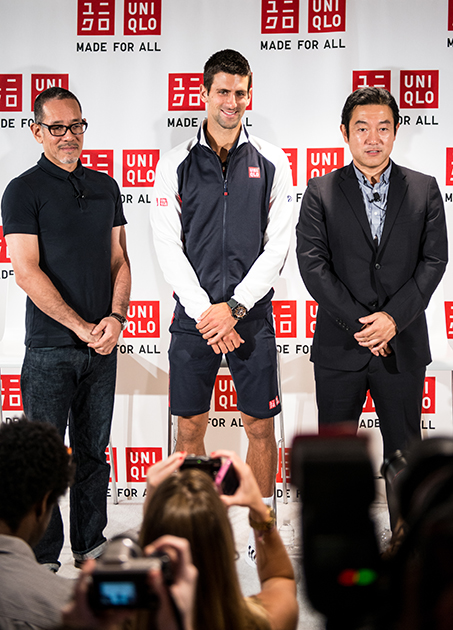 Now about that zipper—Uniqlo's designed it for spontaneity, meaning that you can either unzip it old-school (by pulling down the zipper) or by just ripping off, like how Mary Louise Parker loves to do to the button ups on her male suitors on Weeds. Or like how Superman does when he's ready to take off.Another stand out feature are the terry cloth pockets in the shorts, which serve to eliminate sweat from your hands when you're in the heat of a game. Here's a collection that's been well thought out.
The line was primarily designed by Uniqlo creative director, Naoki Takizawa, who has actually been creating Djokovic's performance starting with the 2012 French Upen. He says he drew inspiration from Novak's movement, personality as well as from the flag of his homeland—Serbia.
By the way, we said primarily because Djokovic was consulted and certainly had a hand in the final design of this retail collection. Says Djokovic regarding the garments—"They absorb sweat very quickly and I feel light in my movements. The stripes down the side give me increased awareness in my movements." Make no mistake, Djokovic and Uniqlo have made a collection for the real tennis fans out there. Simply put—we luv.
The collection drops in at Uniqlo's 3 NYC stores on opening day of the US Open—August 27th.
[nggallery id=51]