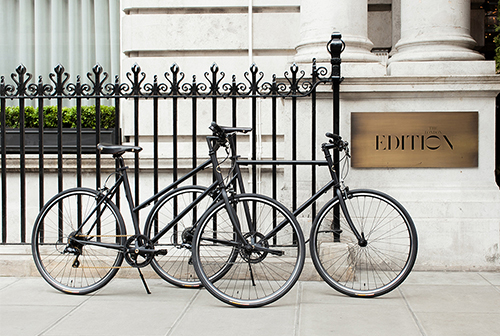 tokyobike x the London EDITION Release Exclusive Collab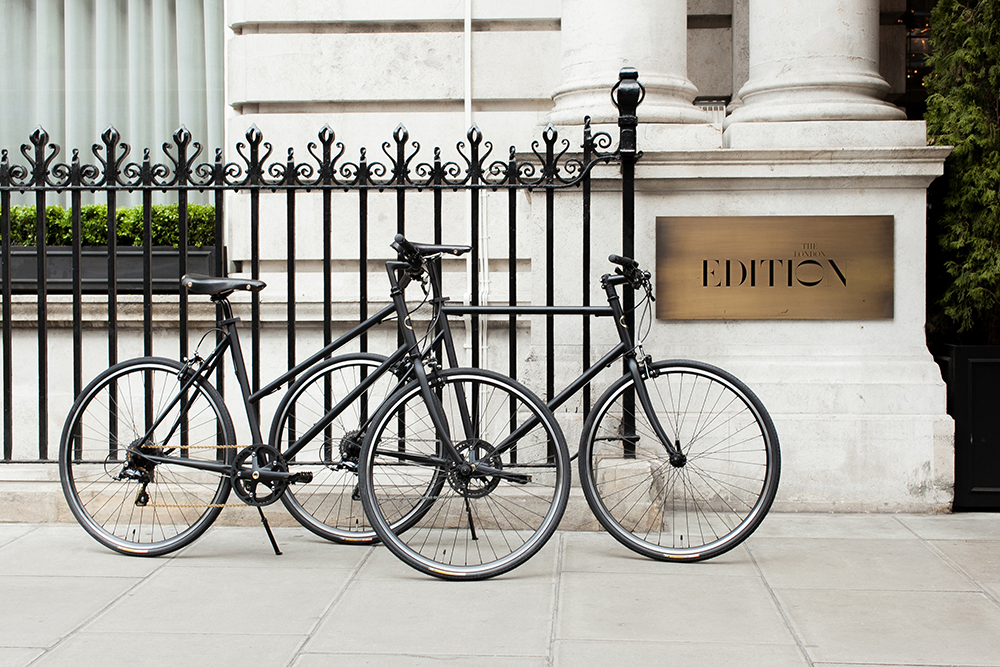 Image: tokyobike x the London EDITION.
Cult-favorite bike maker tokyobike releases a luxury version of its Sports model in collaboration with the London EDITION hotel. The vehicle, outfitted in a matte-black frame, leather saddles and grips, and brushed brass accents, is accompanied by matching accessories including an anodized bell, leather-wrapped lock, and helmet, a sophistication that reflects the aesthetic of the luxury stay. In addition to the bikes—which will be available complimentary for guests—the EDITION is also launching a series of cycling maps that offer up biking routes for those interested in finding the best vintage stores or art pieces in the British capital. The maps complement the bike brand's mission—to explore the place you call home—the mantra that lead to the creation of the company in Tokyo in 2002.
The style is available for order from tokyobike's London store, and the maps are exclusively available at the London EDITION.