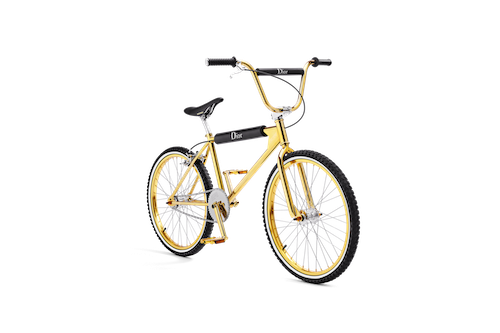 Dior Homme Launches 100 Exclusive Bikes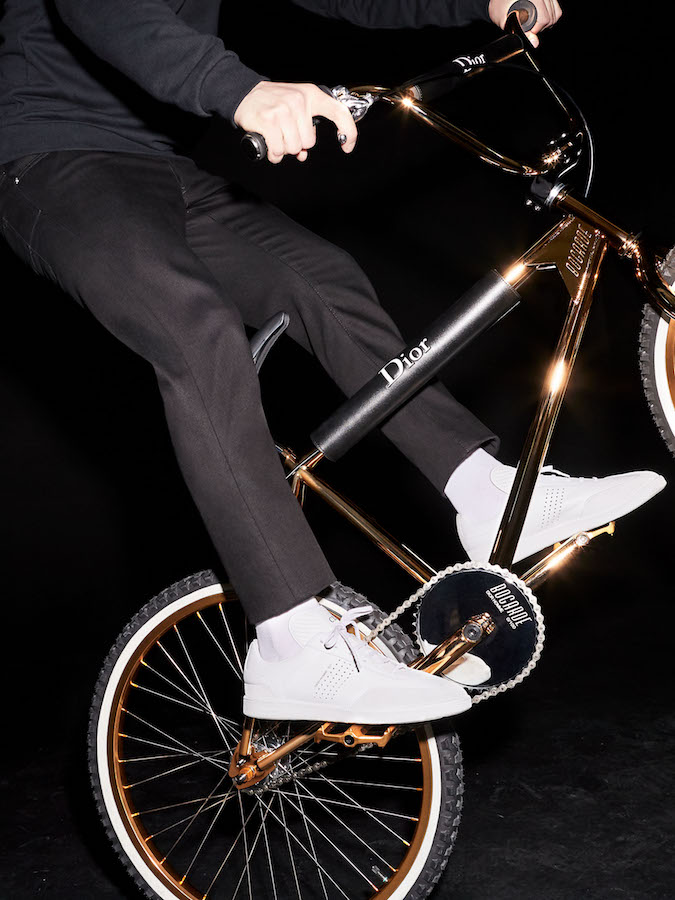 Image: Dior.
The newest addition to the deluxe Dior family is the exclusive Dior Homme and French BMX manufacturer BOGARDE bicycle that comes in a series of 100 numbered pieces.
The design combines the technicality of the bike producer as well as the traditional design of the House of Dior. The bicycle features a golden metal finish, black calfskin details and the Dior logo on the brakes and frame. Along with the bicycle, Dior Homme launched a video showing the versatility of the piece and it's ability not only to stun visually, but also technically — it is a bicycle after all.
Dior Homme x Bogarde bicycle available today.