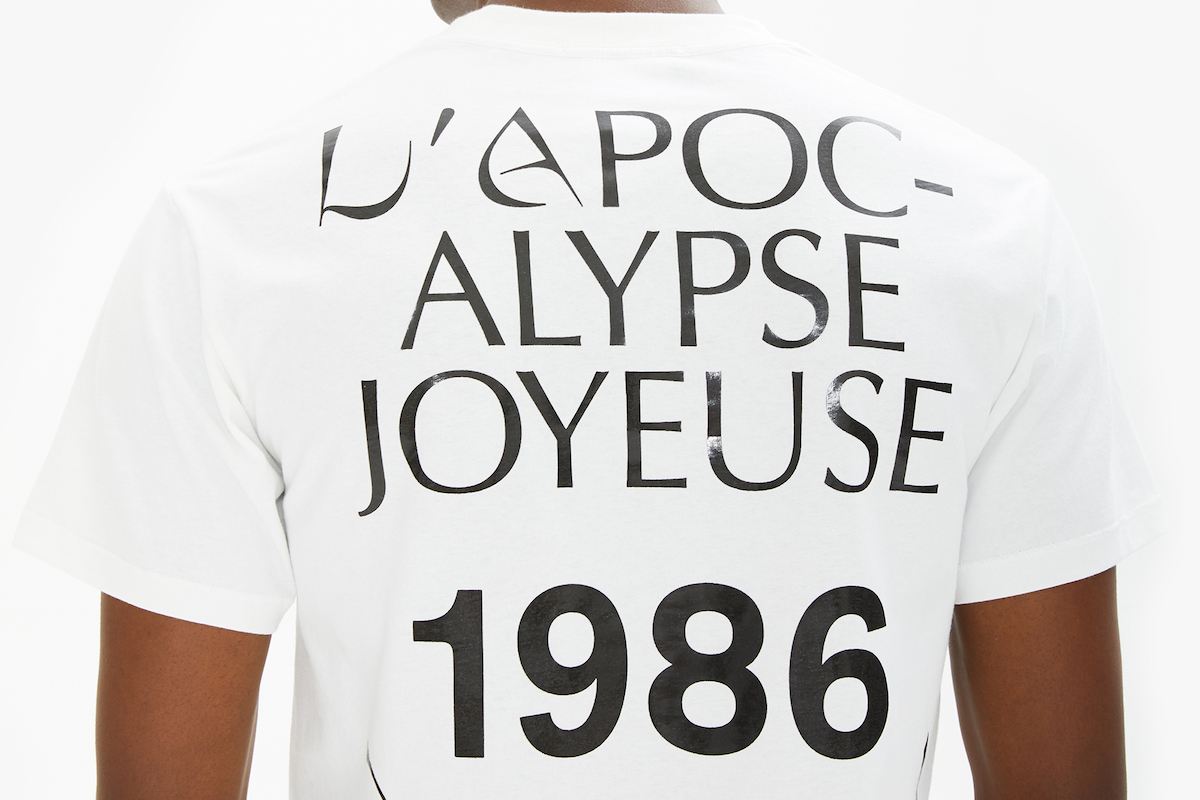 The Return of Helmut Lang Jeans
Helmut Lang officially relaunched Helmut Lang Jeans with a full range of contemporary fits, all made in Italy. The classic denim pieces were initially introduced as part of the Under Construction capsule, the straight, bootcut, drainpipe jeans, and the trucker jacket, are now all available in a new shade of indigo. A highlight of the collection is an exclusively Italian "accelerated" denim, made to age uniquely along with the wearer. The line also features an unexpected alternative to denim in the form of a synthetic high definition twill, as well as unprocessed Japanese selvage denim, with custom detailing. The Algular Masc jeans and the Form-Fitting Femme style jeans will now also be available for both men and women. Bye gender norms!
The expanded collection features a new logo-hack design by LA-based artist and graphics designer, Brian Roettinger, entitled "L'Apocalypse Joyeuse," which refers to a 1986 exhibition of Viennese culture at the Centre Pompidou in Paris, where the label presented its first runway show. Additionally, the collection was shot by skateboarder and artist Ed Templeton.
Helmut Lang jeans are available at Helmut Lang stores and online now.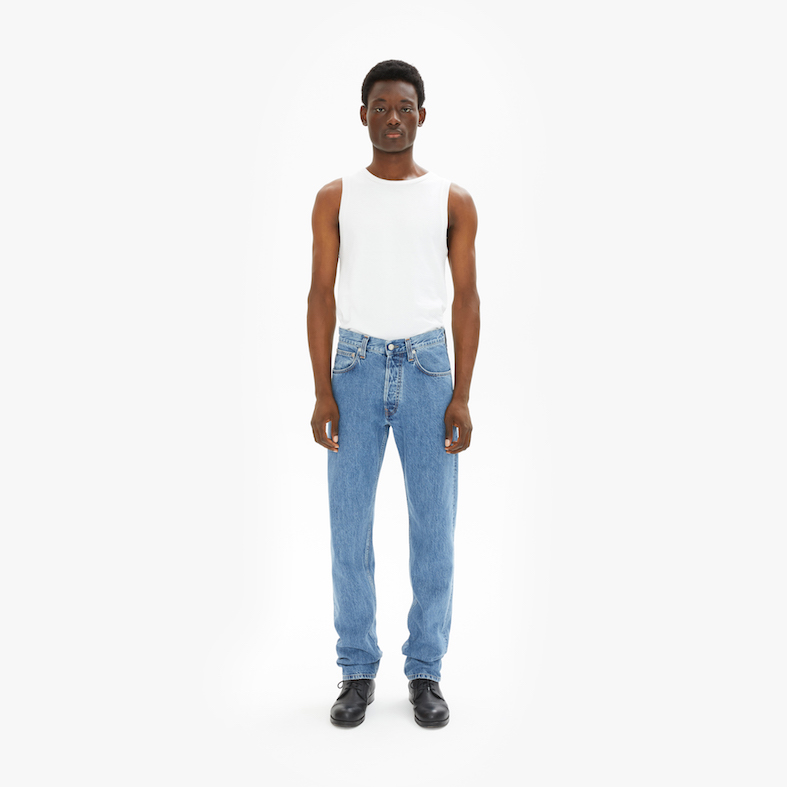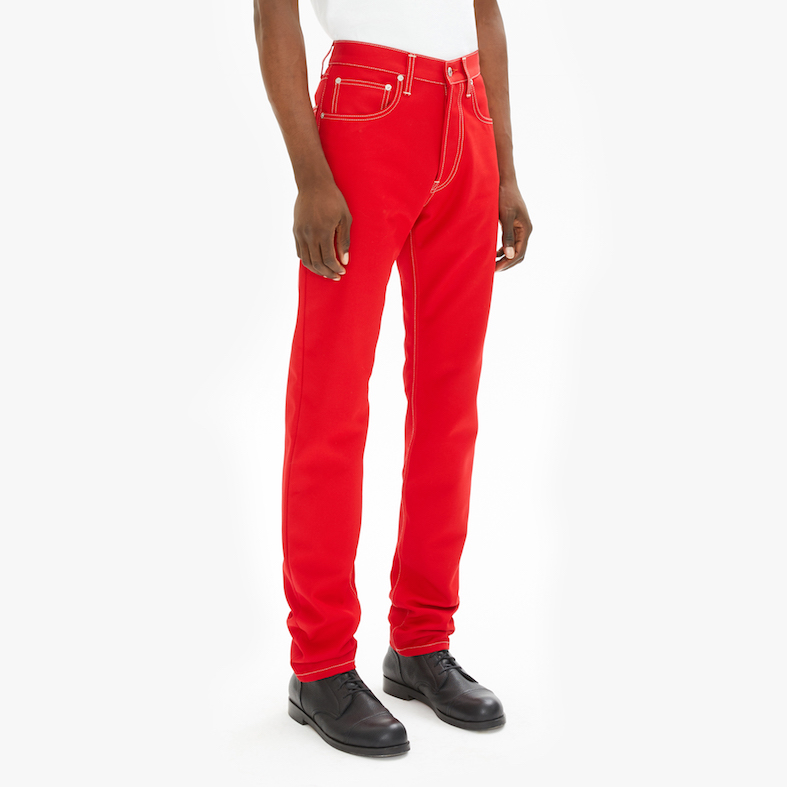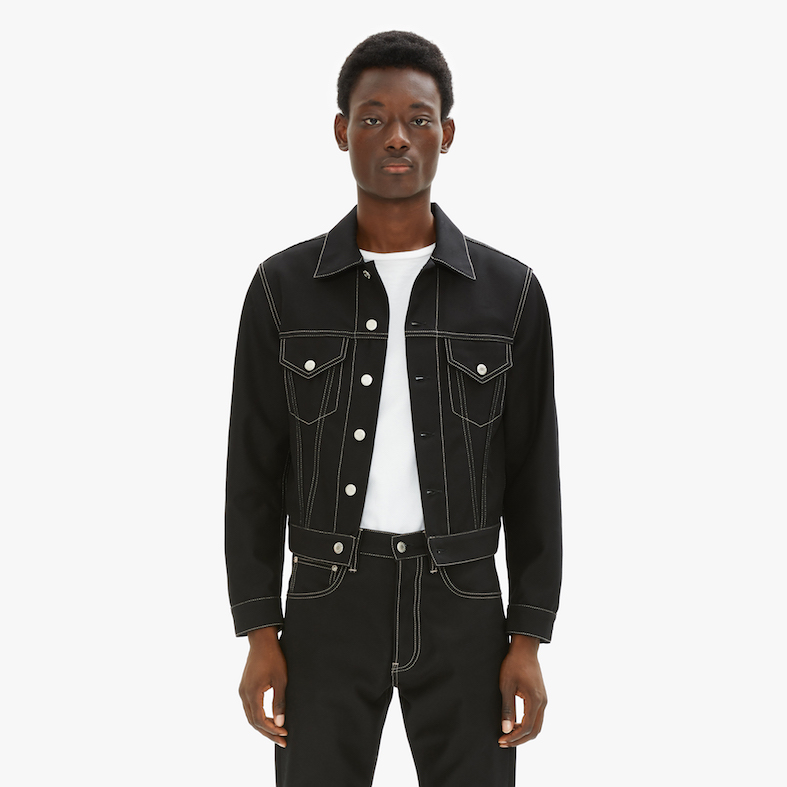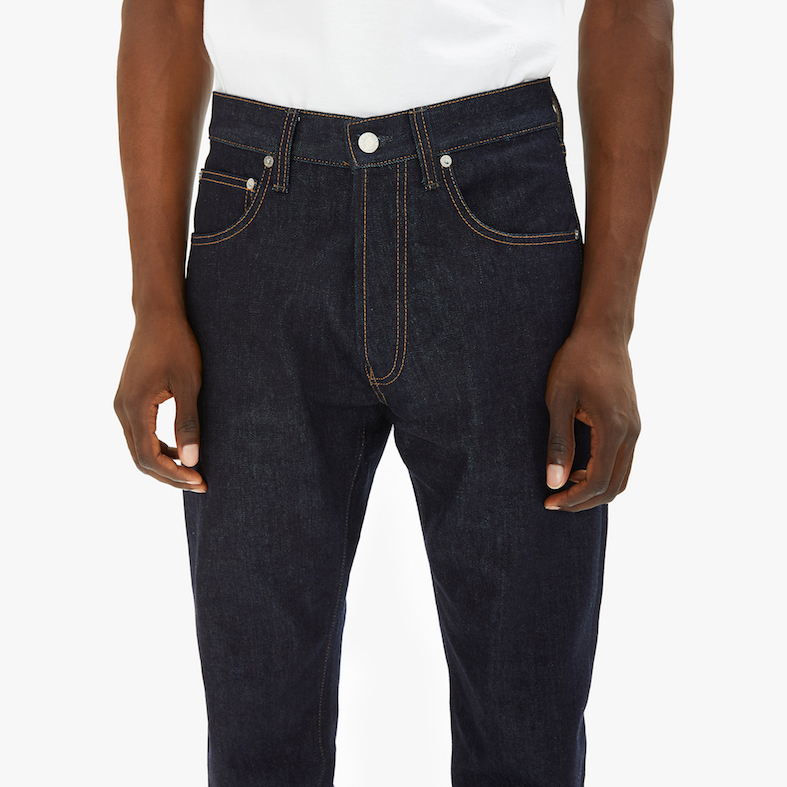 Photos: Helmut Lang.