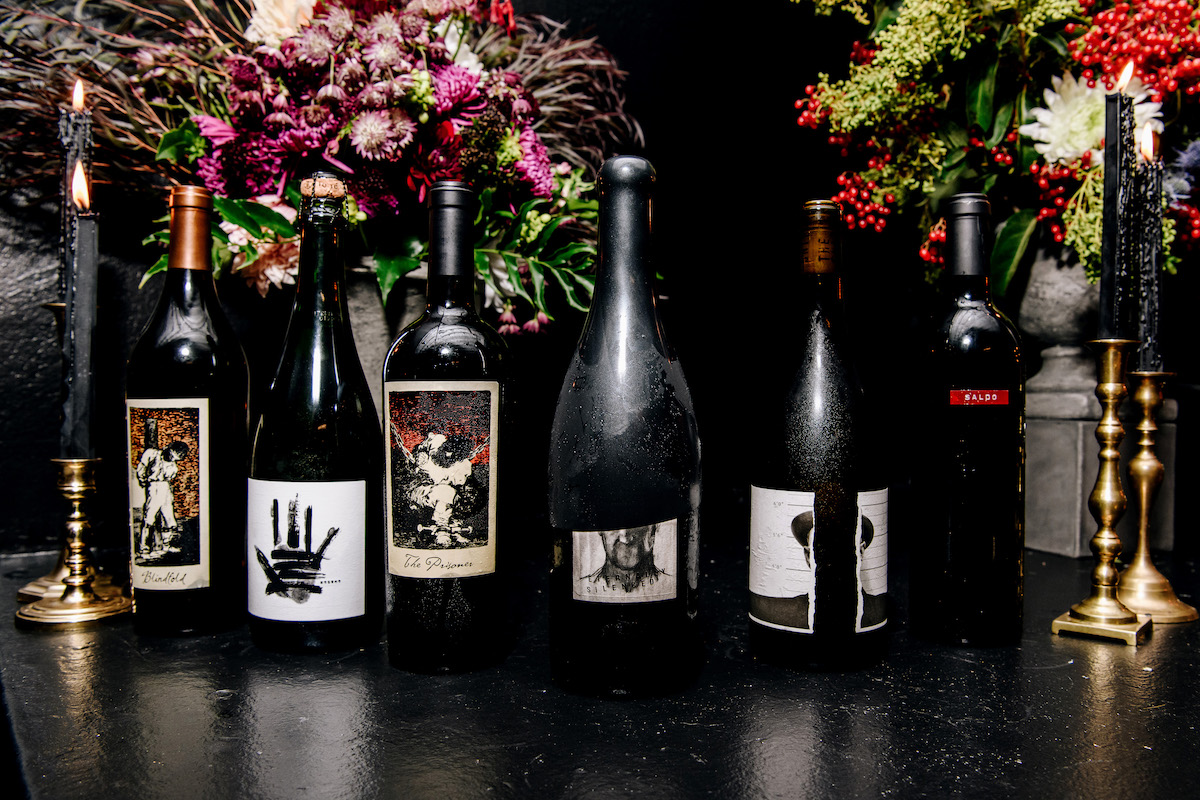 The Prisoner Wine Company Introduces a Pinot Noir
The Prisoner Wine Company, a state of the art Napa Valley winery, celebrates a new bottle on their roster dubbed Eternally Silenced, a smooth pinot noir blend. With a pun on the brand name, the bottle features a portrait without lips, covered by wax that engulfs over the bottle and acts as a clasp.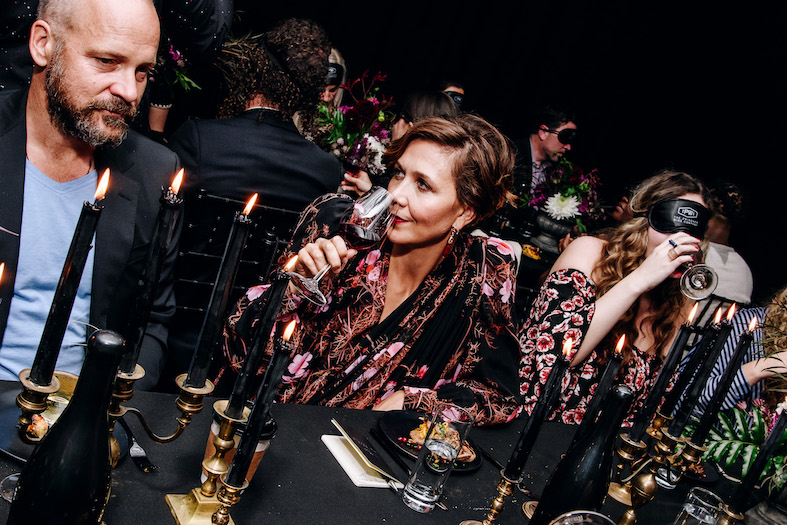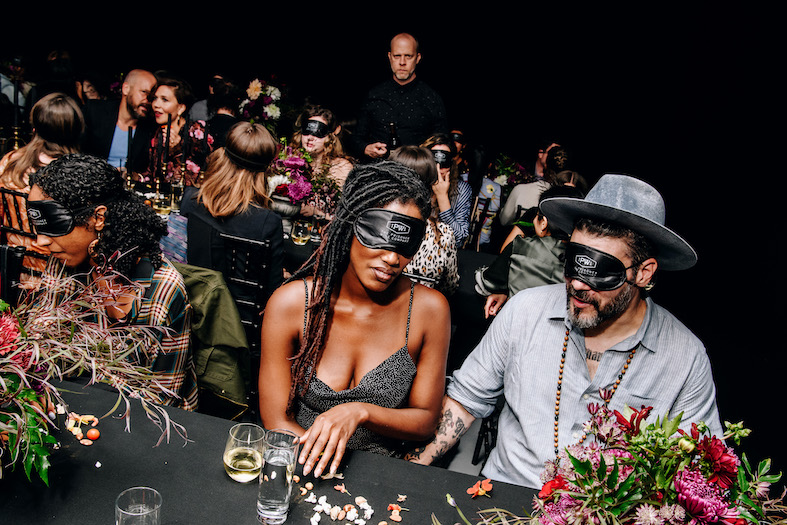 A sensory deprivation dinner to introduce Eternally Silenced with guest host Maggie Gyllenhaal
The wine itself is a rich, soft, and well-balanced pinot noir meant to invoke a desire to savor the flavor and leave the drinker speechless. It also contains aromas of pine needles, cranberry, dark cherry, cedar, and clove, and has an ample structure of red berry flavors, brown spice, and seamless tannins that provide a tender finish. The result also owes part of its success to 14 months aging in French oak barrels that adds a distinct quality to the blend.
Silencing one sense at a time, The Prisoner Wine Company organized a sensory deprivation dinner to unveil its liquid and a secret guest: Maggie Gyllenhaal. Taking away the sense of sight, guests were invited to touch the smooth surface of the bottle and take a whiff (and taste) of the wine without judging its cover. The tasting followed through with a reveal of the wine, and the guest of the hour, at sight as well as a deprivation of hearing with noise-canceling headphones. Instead, patrons were to write down their thoughts and realization in between the awkward laughs and smiles. From the notepad we have: supple, unique for a California wine, mysterious, autumn dinners, and cozy. Click here to learn more about The Prisoner Wine Company and its expansive winery in Napa Valley.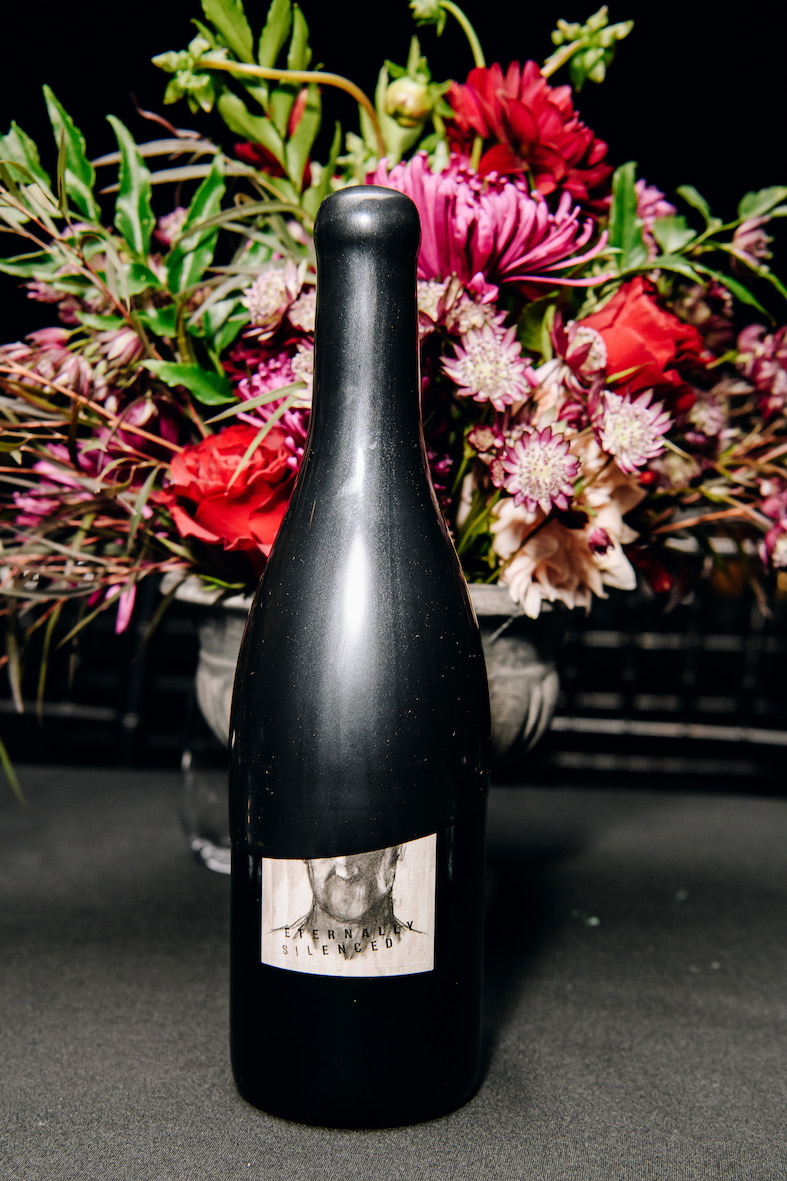 Eternally Silenced, a California Pinot Noir