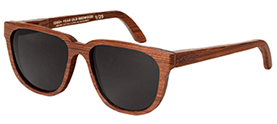 The 1000-Year-Old Sunglasses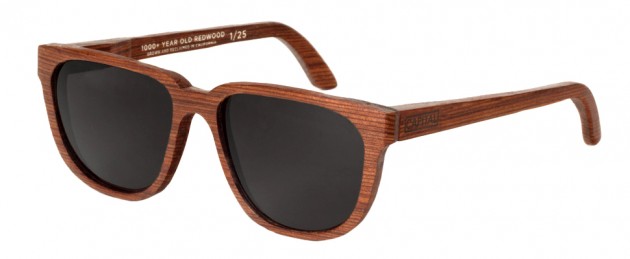 Vintage? Nope. Just a little, you know, reclaimed.
So here's the deal. Capital Eyewear's crafted a limited run of 25 sunglasses using actual old growth Redwood trees. That's um, right. If your heart just skipped a beat at the though of cavalierly using some of  the world's most endangered, natural resources to make some fancy shades, that's ok. Ours did too. But we can all calm down. The 1000 year old trees used in the sunglasses were originally laid out as train tracks aback in the 1800s. The tracks were replaced back in the '50s and, as strange as it may sound, were put into storage. In this century, the wood was reclaimed to build a house, which is where these sunnies come in. Rather than toss the scraps, Capital bought them and gifted the world these gorgeous shades. Each come with 100% UV protective Carl Zeiss lenses, stretch-to-fit lenses and are waterproof. Just $350 bucks please. Check them out here.
Related: Burberry Releases Sparks Eyewear