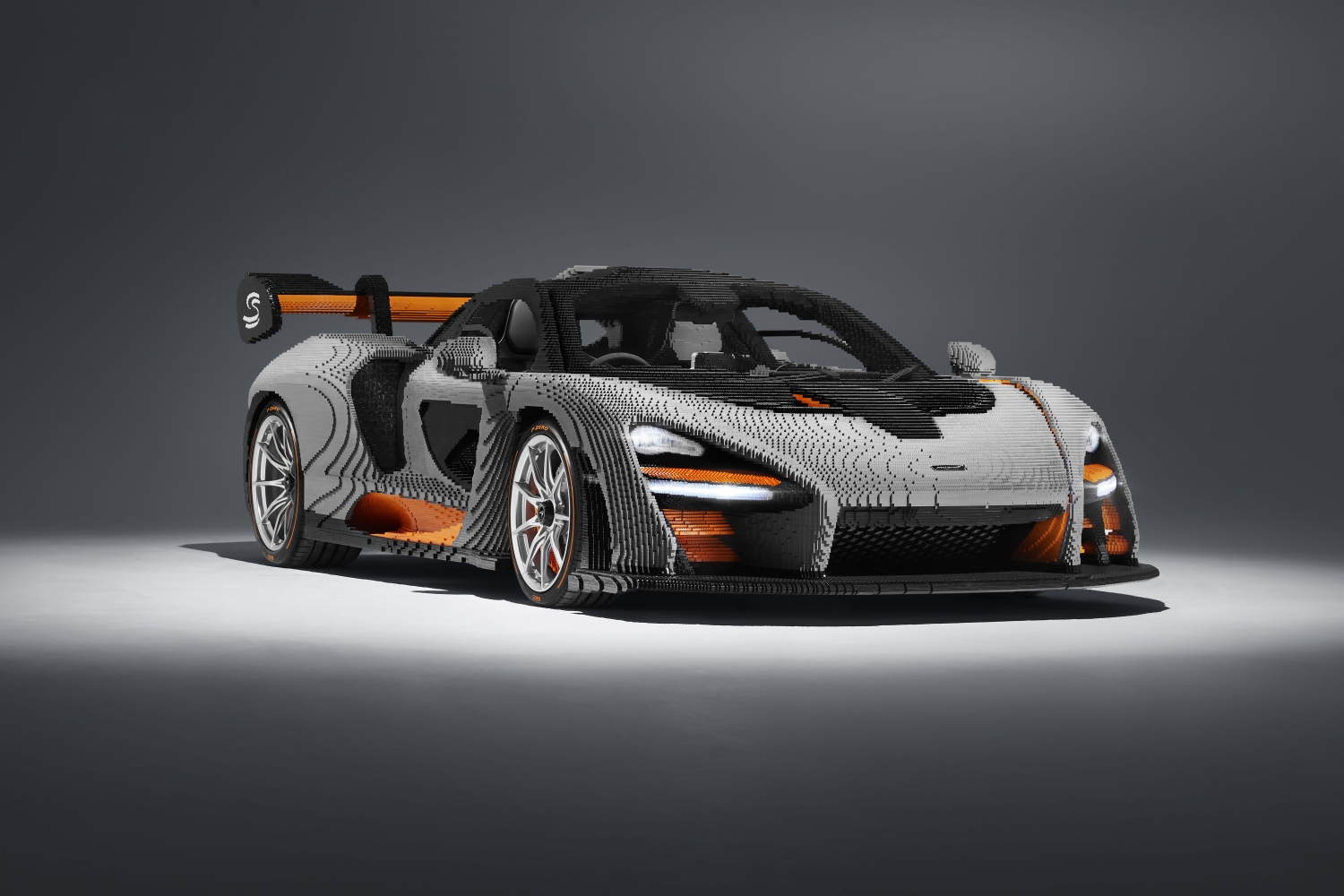 The New McLaren is Made Out of Lego
As part of an ongoing partnership, Lego and McClaren have revealed a life-size model of the Senna made entirely out of Lego pieces. While this isn't the first time the pair have worked together to recreate one of the British car manufacturer's models (2017 saw another Lego-made 720S), it's definitely among the most ambitious. To accomplish the feat, 42 people spent over 5,000 hours and used approximately 470,000 Lego pieces to complete it — talk about a serious toy car. The model is also the first Lego replica to incorporate actual car parts into its construction, including seats, pedals, and a steering wheel,  allowing guests to start a fake engine and experience the thrill of the ride. And at 3,348lbs, the new model weighs more than the actual Senna.
Guests will have a chance to see the model throughout the year as it tours the world, notably at the Goodwood Festival of Speed in Sussex, in early July. See more pictures below.
Images: McLaren.