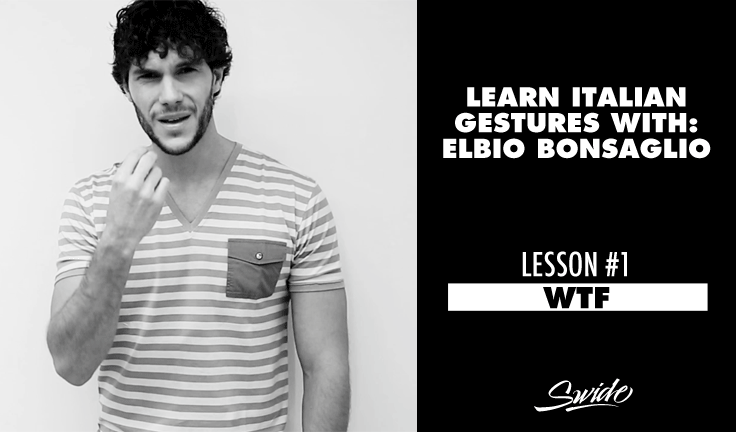 Speaking Italian Con Le Mani with Dolce&Gabanna
Video: Swide
.
If you thought male models were only good for always winning the who wore it better game, or pressing themselves against female amazonians in numbingly-beautiful editorials that ruin any normal-person's perspective on dating, then you're partially right. Not that we're bitter or anything.
You also probably haven't seen the new instructional video from Dolce&Gabanna which features a group of lads (Edward Wildings, Kevin and Jonathan Sampaio, Joe Collier, Alessio Pozzi) from the brand's Autumn/Winter 2014 fashion show teaching us plebeians how to communicate Italian style: with our hands.
There's the "WTF," a curled two-three finger fist gyration (don't forge the angry face!), the "Nothing," which is essentially what happens when you make a gun with your fingers and then shake it (because apparently firearms aren't that big of a deal in Italia), the "To Be Afraid," a sign that resembles the same behavior you would show if you accidentally stuck your hand into a bottle of jam without knowing what the gooey mixture was (scary!), and many, many more.
Start studying up with the video above, because next season there will probably be a quiz.
Just kidding.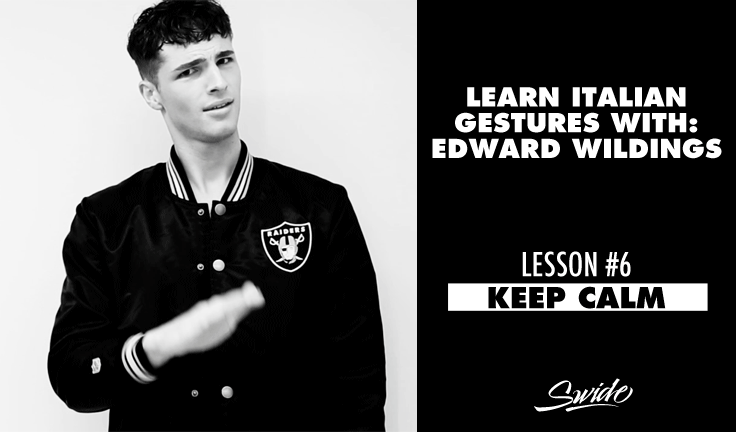 Image: Swide.