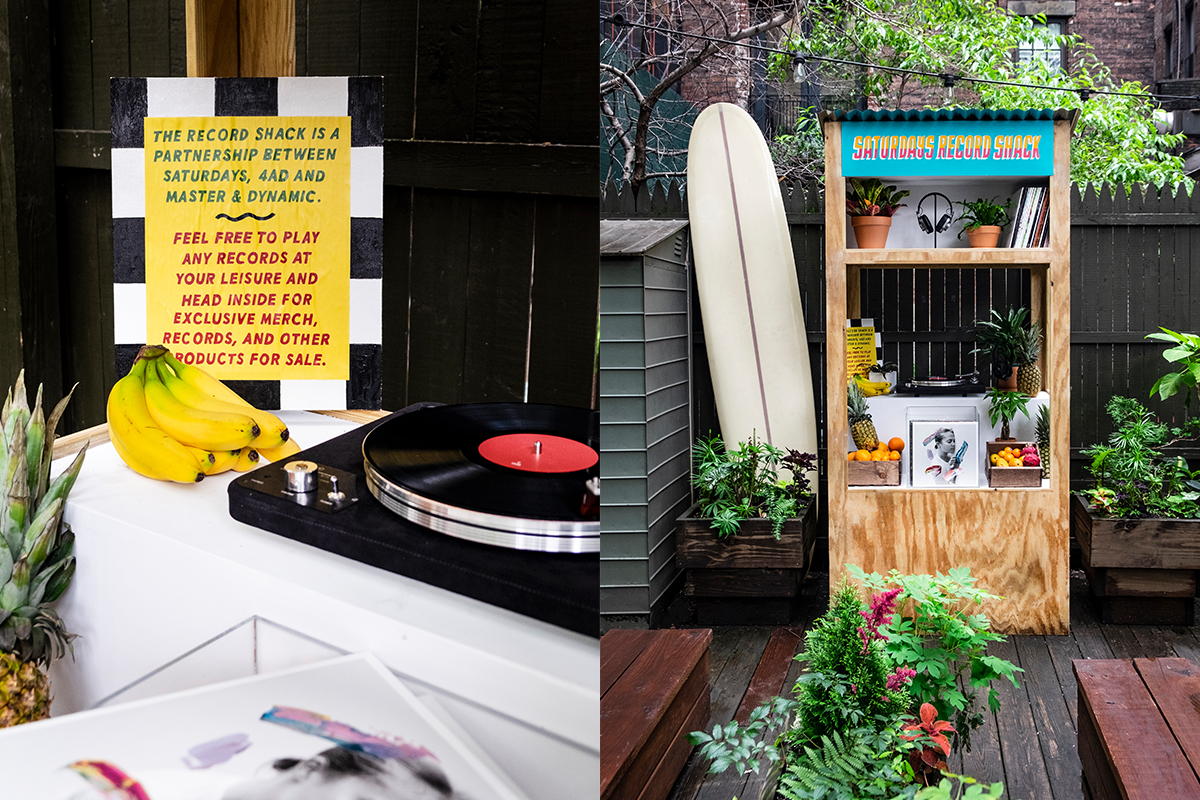 Saturdays NYC is a Record Store for the Summer
In collaboration with headphone maker Master & Dynamic and record label 4AD, urban surf boutique Saturdays NYC is transforming its SoHo outpost into a partial record store (dubbed Saturdays Record Shack) for the summer. For six weeks, customers will be able to shop the latest merch from the brand, as well as some new exclusive products from the designer and M&W's range of premium headphones, as well as listen to the latest 4AD hits in a listening booth posted in the shop's outdoor space. The downtown store seems to have mastered that balance of being an actual shop as well as a hang-out space — the cafe seems to always be staffed with friendly and charming surfer types if you're into that — so why not chill just a little bit longer?
Saturdays Record Shack is open now at 31 Crosby Street, NY 10013.