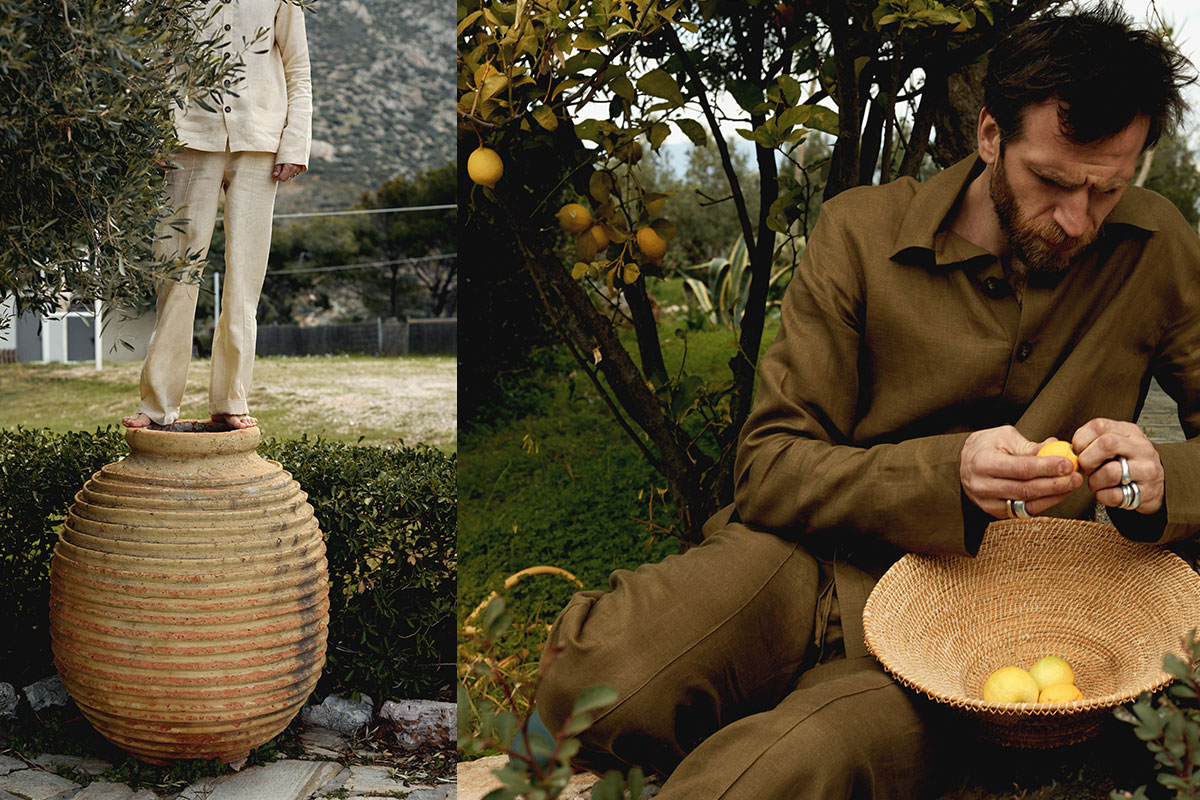 The Sleeper Introduces Japan-Inspired Collection
Ukrainian outdoor pajama brand The Sleeper is introducing a new unisex line of linen pajamas, robes, and bags inspired by the simplicity of Japan while honoring their own national fabric.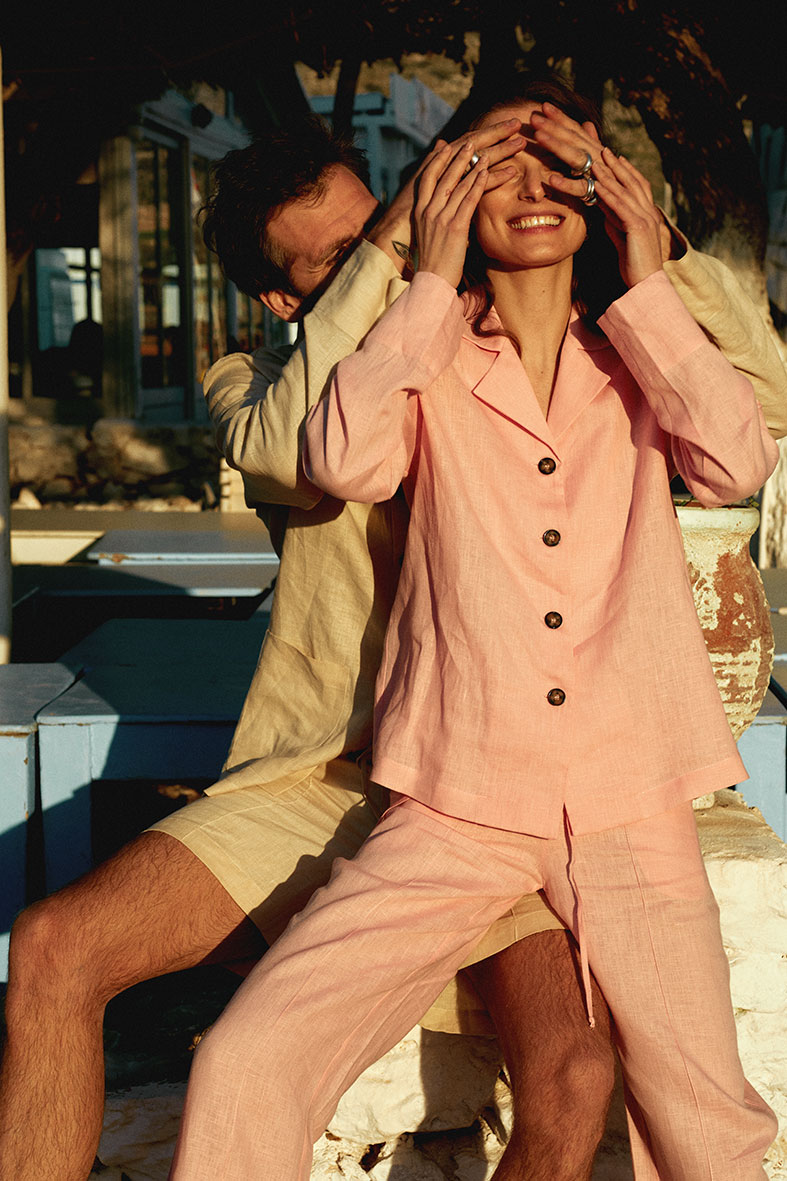 You must have seen pajamas with feathered pant hems work out all throughout Instagram. The Sleeper has become the icon of nighttime comfort elevated to every day and evening wear. The newest collection, while still focused on sleepwear, takes a different direction from the feathers into simple Eastern lines. The Japanese ethos of focusing on simplicity and essence inspired a collection made entirely of linen. The product campaign was then shot in Greece with laissez-faire vibes and playful coastal vistas.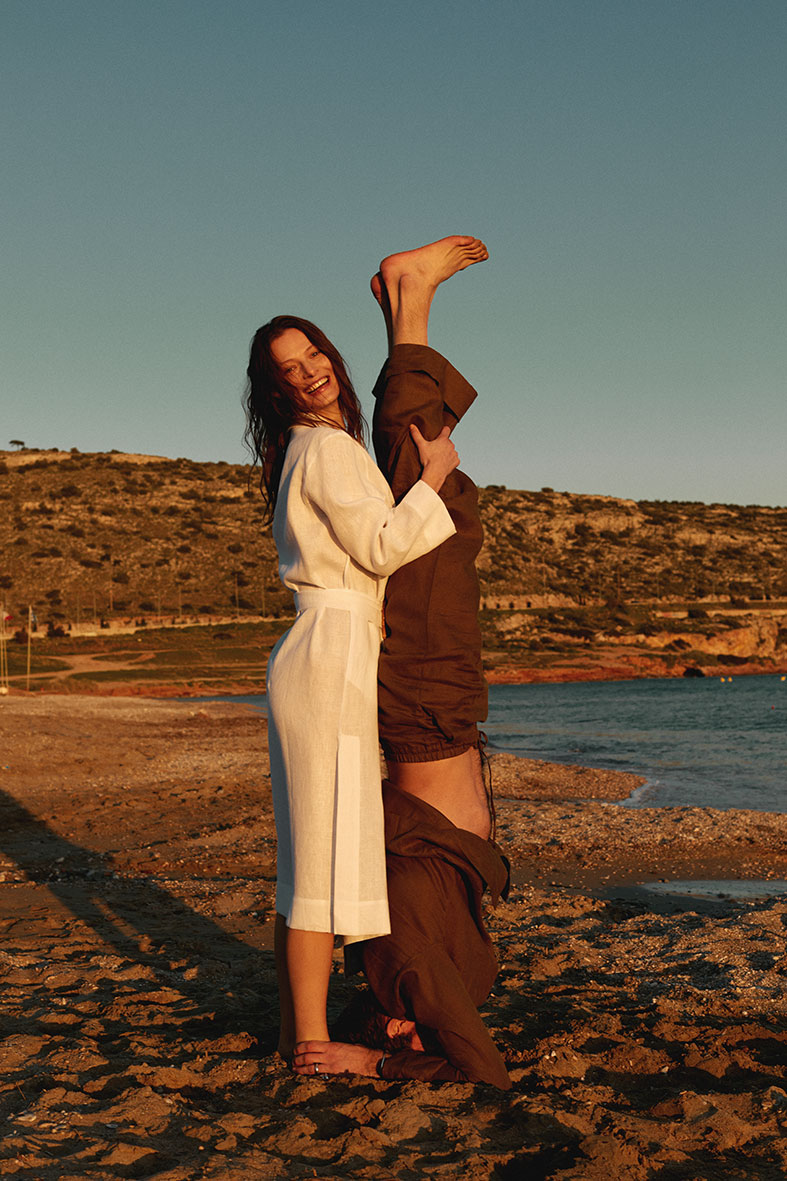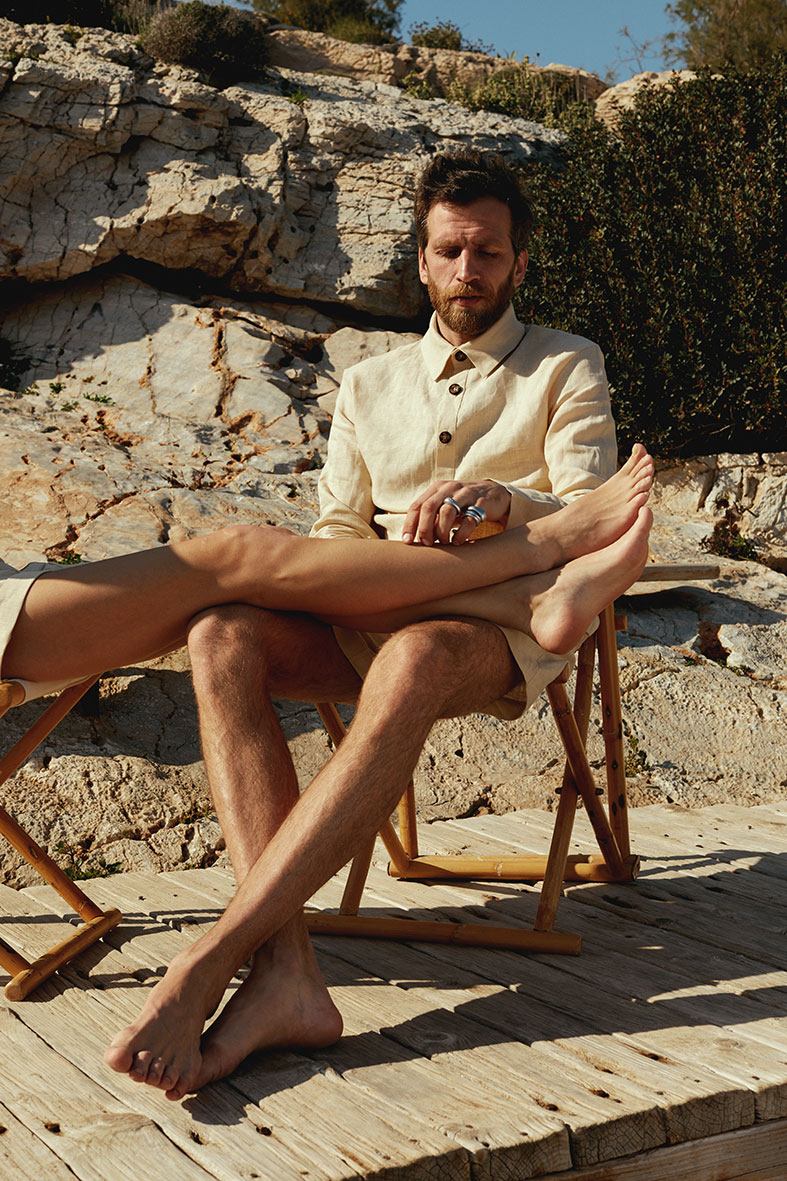 Linen is a favorite of the brand because it's natural, breathable, and beautiful even when wrinkled. The material is also ideal for travel as it's comfortable and easy to wash. The new line includes women's and unisex linen sets with spacious silhouettes and relaxed V-necks. Additionally, the summer season will present two linen bags made in the traditional Japanese technique Furoshiki. These are your resort staple. The collection is wrapped up with robes, one with a large bamboo buckle, meant to be worn as a coat, beachwear, or anything the heart truly desires. The robes are also available in blue and white stripes.
The collection will be available online starting on July 15th.