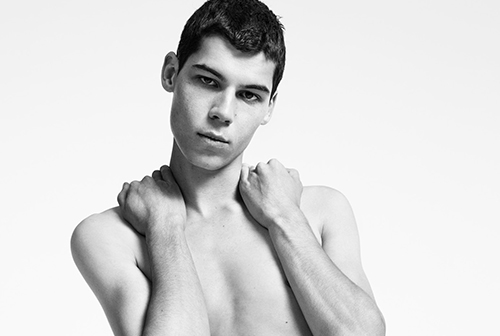 Rebel Rising: Tyler Blue Golden Discusses His Fashion Ascent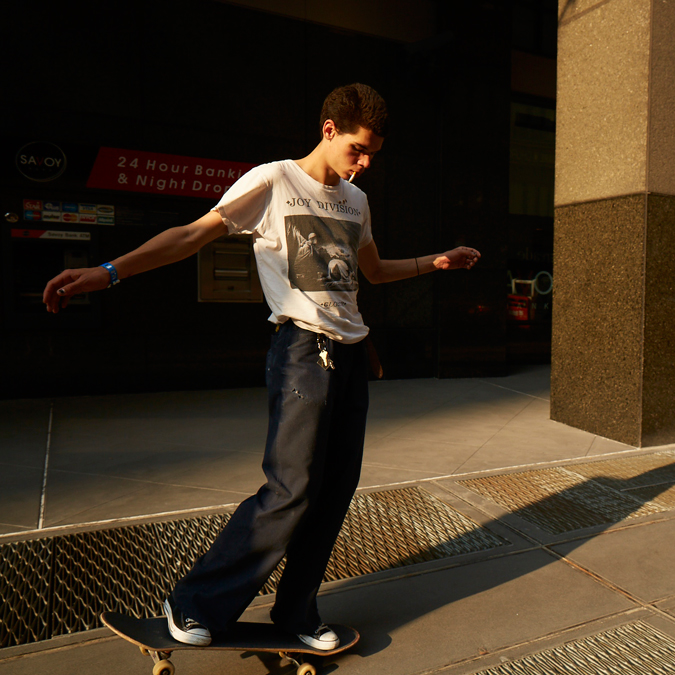 Image: Christian Lartillot.
After being plucked from the Instagram underground in 2016, it took Tyler Blue Golden just one year to become muse to his self-professed icon, Raf Simons, within the designer's new Calvin Klein home. Bold and unsure, the model discusses working within the fashion machine from his outsider's vantage-point.
ESSENTIAL HOMME: You spent the last 17 years as a skateboarder, how did you first break into the modeling profession?
Tyler Blue Golden: It was the last industry I had not yet tried and it found me. I like to think of my passions as my profession and my modeling career as my side gig. Skateboarding, music, visual art—professionally, the translation of my passions can all be found in my various forms of social media.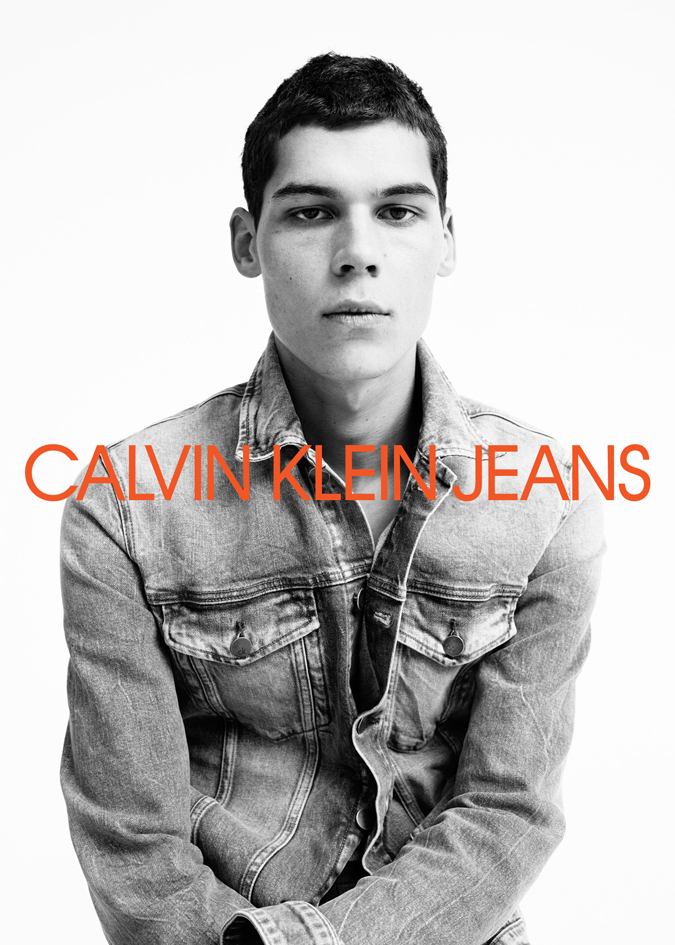 Image: Calvin Klein.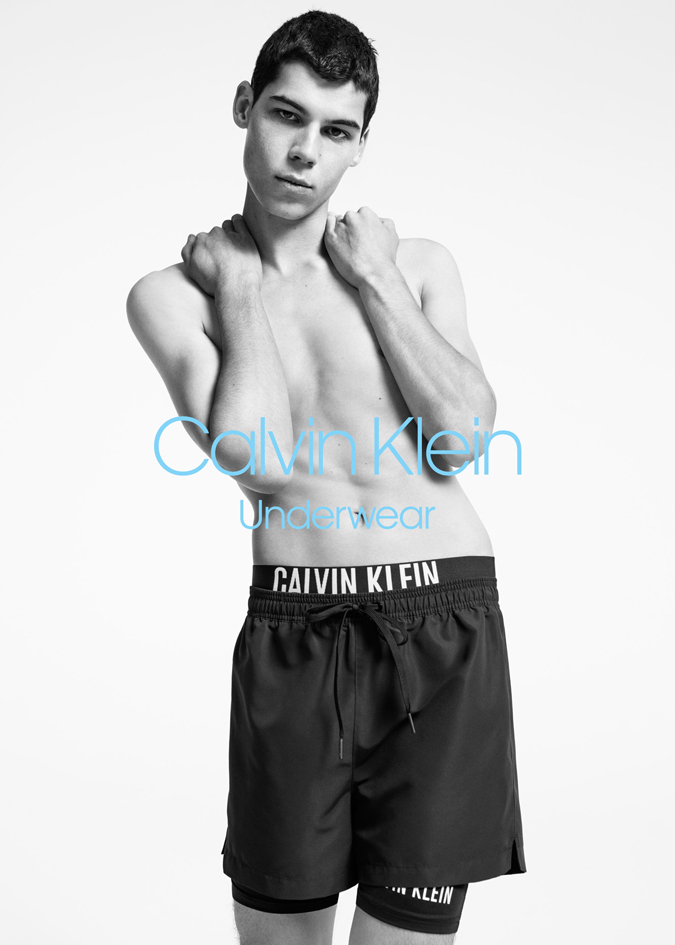 Image: Calvin Klein.
EH: Speaking of, social media plays a big role in fashion as a whole and within your own life as well. How do you feel about the medium?
TBG: It's the only voice my generation listens to. I feel like it's an extremely useful and vital tool for any human being trying to communicate with other like-minded individuals. Oftentimes the idea of networking gets such a bad rap because of overuse, but everything has a time and a place with moderation.
EH: You just started modeling in 2016, and now you're booking high-profile campaigns just one year out. What do you think of the industry so far?
TBG: It's far more interesting and vast than I previously thought, but I have decided that the fashion industry is not exactly my cup of soup. It's not fashion that's not for me, it's my current role that I play in the larger microcosm of fashion itself. I'd be happy to work within fashion later in life.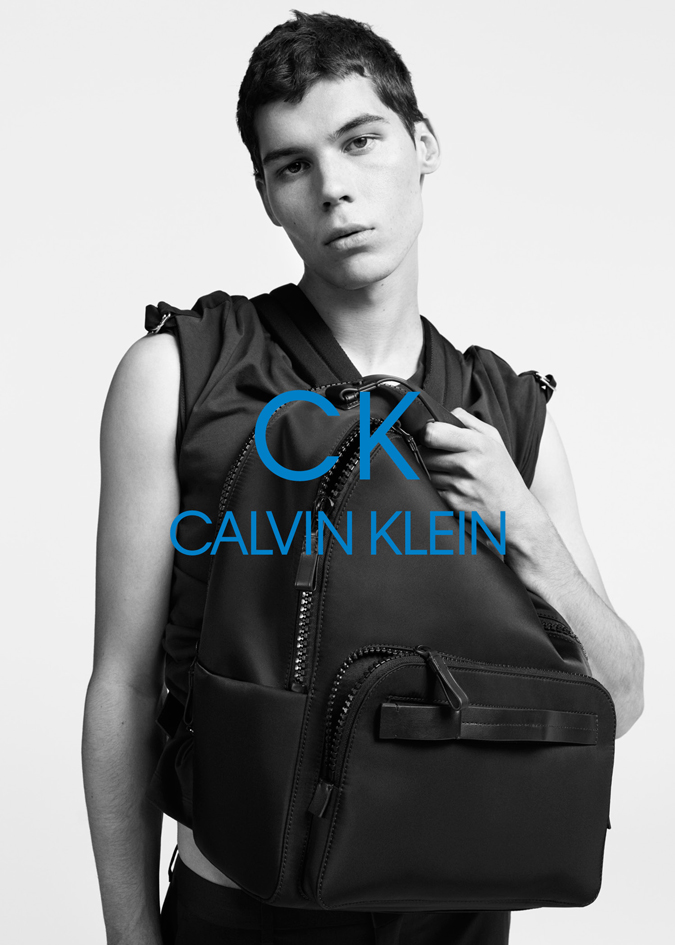 Image: Calvin Klein.
EH: What made you come to this realization?
TBG: Fashion works for free if you've got the look of the moment or you're considered cool. I learned a lot about camera presence, process, and styling, though most of my takeaways came from the people behind the scenes rather than those in front of the camera.
EH:  Those backstage people, Casting Director Ashley Brokaw and the team at Calvin Klein, picked you up after just a few pieces of editorial work. How did that initial meeting go?
TBG: The whole team was so honest and sweet that I felt instantly a part of something larger than myself. I made the room chuckle with some stupid joke and I think they liked that I was lighthearted about a big fancy casting. I can't wait to see more of the project to unfold.
Image: Christian Lartillot.
EH: You are one of the first faces to work under Raf Simons, the new creative head of the company. How do you see the brand readjusting under his vision?
TBG: It really is a team effort. Without Raf, Ashley, and all the models, none of us would be here today, talking about Calvin Klein and it's current revolutionary rebirth since the fall season.
EH: Where are your sights set now that you've conquered the modeling game?
TBG: I hope I can keep up my momentum inside the industry as well as outside of it. I've just been doing what I've always done before I even knew anything about the New York fashion industry. I'm taking lots of small voyages to skateboard and explore, just generally staying busy with creative endeavors that revolve around my passions and friends.