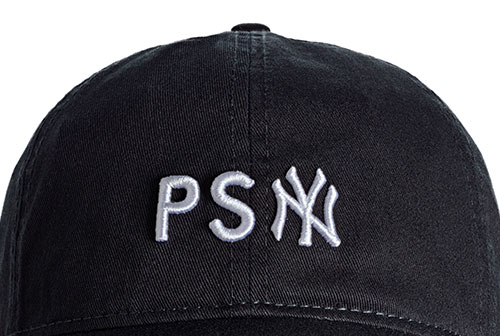 Public School x New Era Redesign New York Baseball Hats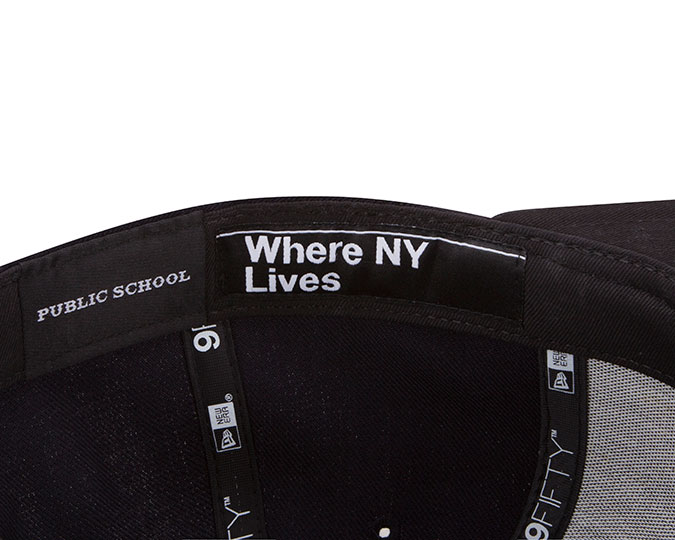 Image: Public School x New Era.
Quintessential New York insignia—the Yankees and Mets logos—are re-imagined in the latest collaboration between Public School and New Era. For the first time in Major League Baseball history, the designers were given access to restyle the teams' logos in a new collection of Snapbacks and Dad Caps. The latest design boasts the iconic Yankees and Mets logos superimposed with the Public School WNL and PSNY logos. Both teams are featured in their respective colors, with the Mets in cobalt blue and orange, and the Yankees in navy and white. All hats feature the New Era logo above the ear, and all are lined with the original fit 9FIFTY lining and the "Where NY Lives" Public School subway design. The collaboration honors the New York roots of Public School designers Dao-Yi Chow and Maxwell Osborne, who drew inspiration from the energy transfusion between baseball and the city. "We grew up diehard Yank and Mets fans respectively," said Dao and Max. "We idolized the players, the teams, but more than anything the logos were unwavering symbols for the city we loved." Few hats seem quite so distinctively New York.
The Public School x New Era collection will be sold exclusively from September 29th – September 30th at the brands' pop up shop at 231 Bowery in New York. The hats will also be available for a limited time online.