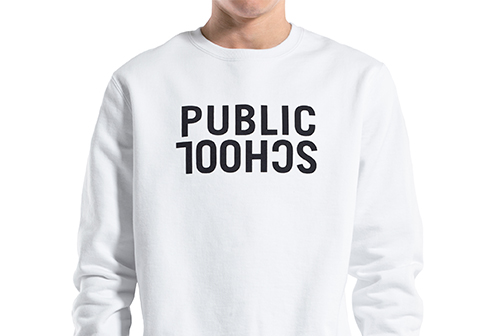 Public School Joins CFDA x Cadillac's Retail Lab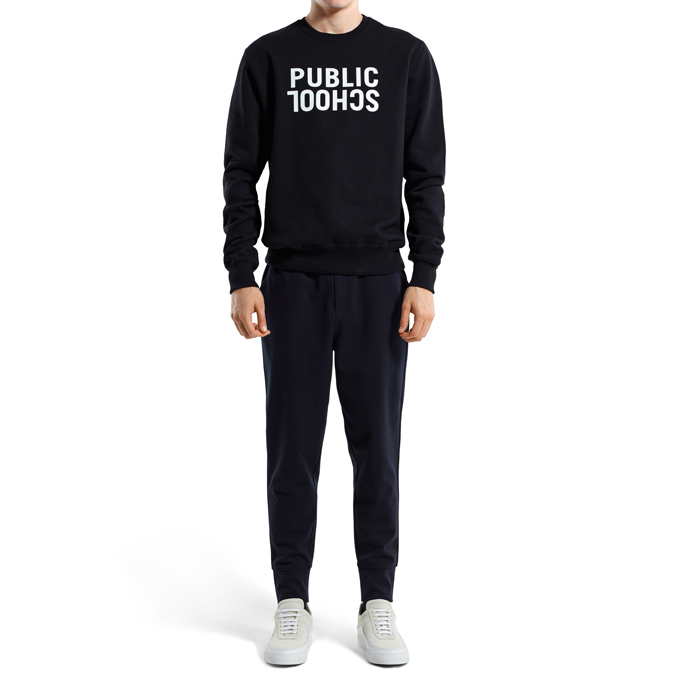 Image: CFDA x Public School.
The Council of Fashion Designers of America (CFDA) and Cadillac's ongoing market training experience Retail Lab enters 2017 with a new designer at the helm of its rigorous selling program. Public School, the free-spirit streetwear brand who recently reinvented New York sports caps, embraces its first ever free-standing selling experience through the collaboration, one that advises and guides new creatives on how to navigate the sometimes tricky world of fashion retail.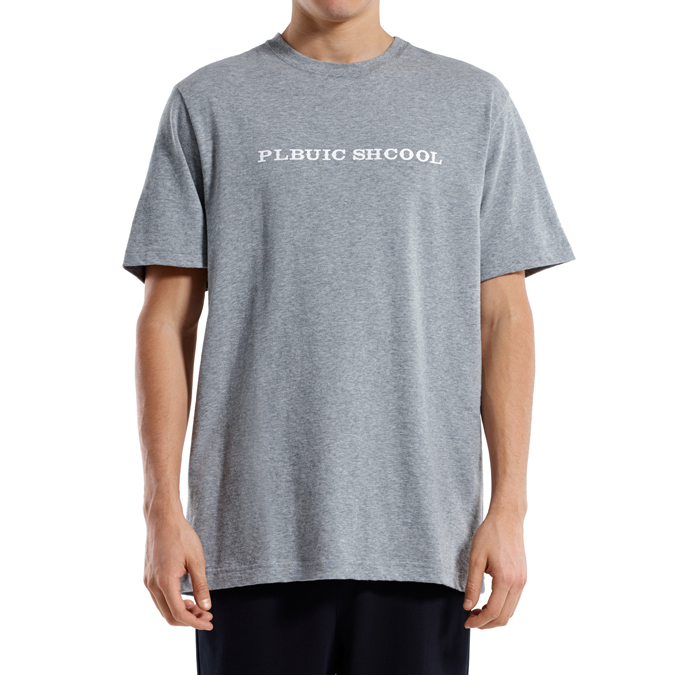 Image: CFDA x Public School.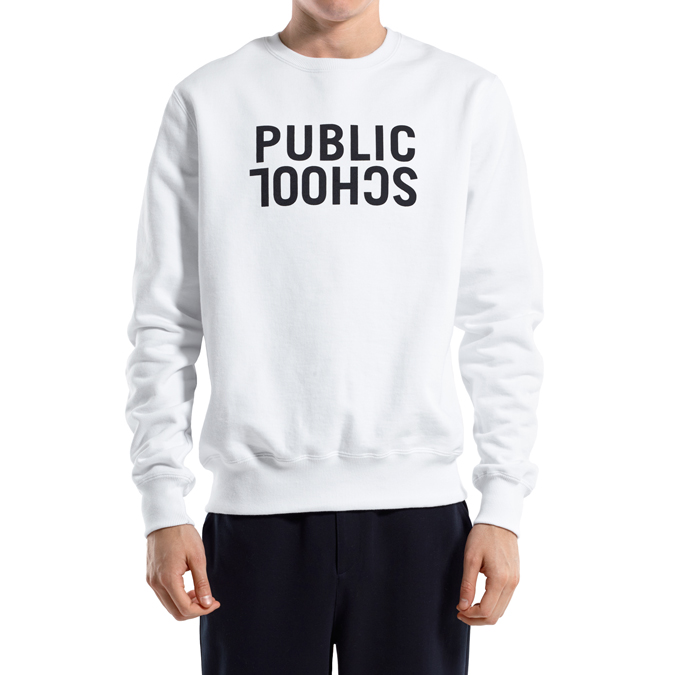 Image: CFDA x Public School.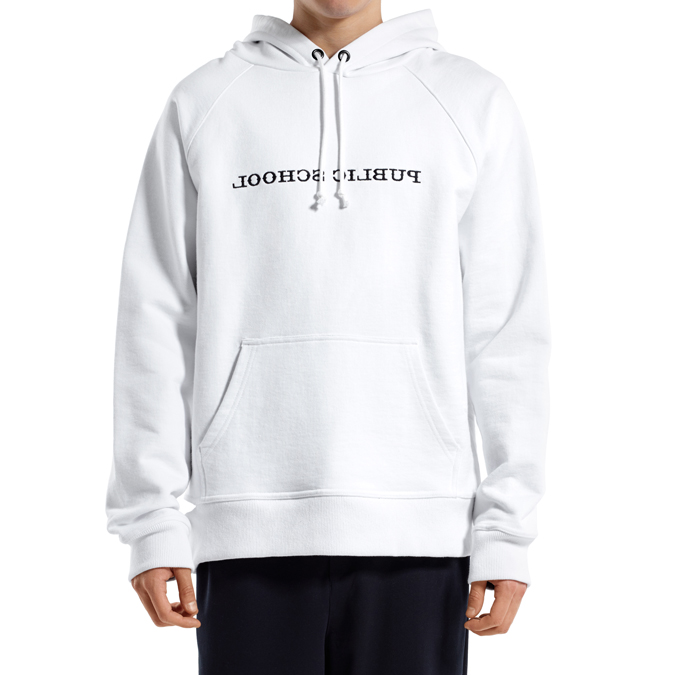 Image: CFDA x Public School.
Focusing on brand development and market penetration through brick-and-mortar spaces, the brand has set up shop in New York's famed Cadillac House, transforming the creative safe haven into one of organized chaos—a 1995 Cadillac can be seen crashing through the wall, a stark contrast to the clean elegance of the space yet one that is reflected in the brand's first drop within the program. As part of a rigorous release schedule—new products will be released every five to 10 days—Public School's Retail Lab debut is simplistic, yes, but relates to the brand's first foray into the learning curve, its name misspelled, written backwards, and reflected upside down in a tongue-in-cheek ode to day one of schooling. Driven firmly by its clear vision, the drop sets a hopeful tone for the next three months of training, a metaphorical first dipped toe, hand-in-hand with the philanthropic minds at CFDA, into the restless waters of fashion retail.
Retail Lab is located within Cadillac House at 330 Hudson Street in New York and is open now.