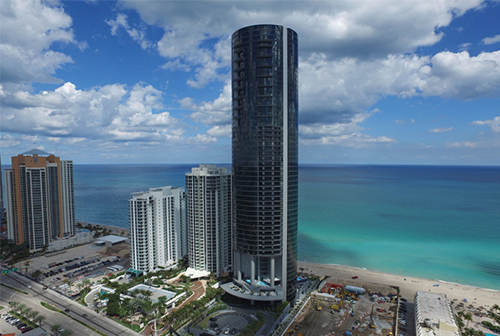 The Porsche Design Tower Brings Contemporary Luxury to Miami's Sunny Isles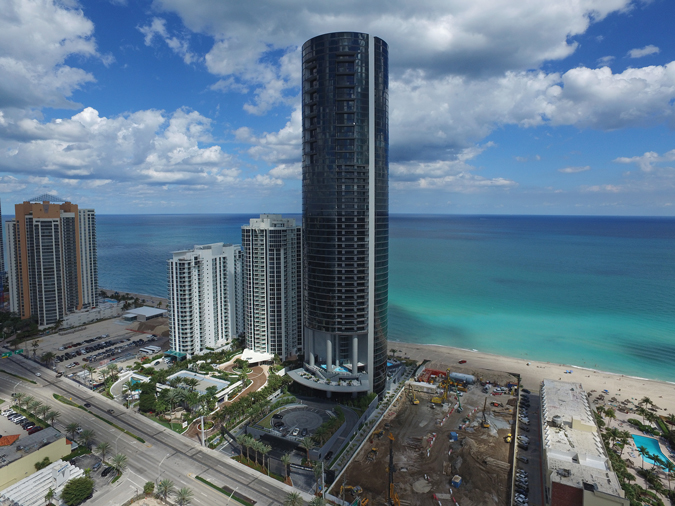 Image: Porsche Design.
Jutting 60 stories into the skyline of the whitewashed shores of North Miami's Sunny Isles neighborhood is a sleek, black tower seemingly more fitting for the urban landscapes of Hong Kong or New York than South Florida. The Porsche Design Tower, which celebrated its grand opening this spring, breaks the mold of the seaside city's architectural identity as an example of ultra-contemporary residential living imbued with the DNA of Porsche in its every facet.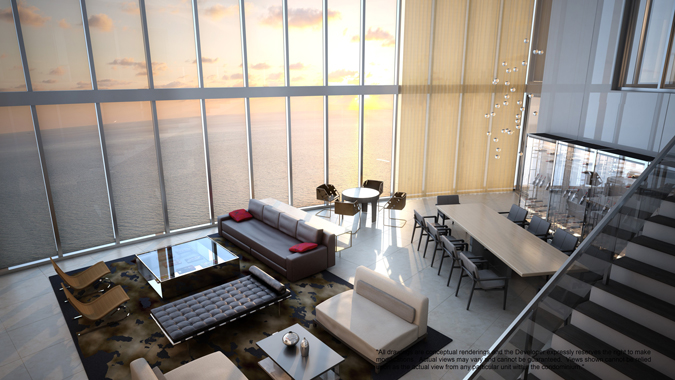 Image: Porsche Design.
Designed by architect Sieger Suarez and developed by Dezer Development, engineering plays a central role in the tower's identity, with the pièce de résistance, naturally, being a car lift inside a glass shaft that rises through the center of the building and escorts cars from a discreet basement entry directly to the private garages attached to each unit. Aside from the feature's stealthiness, it's awe-inspiring to behold vehicles whizzing up and down through this central artery in the lobby.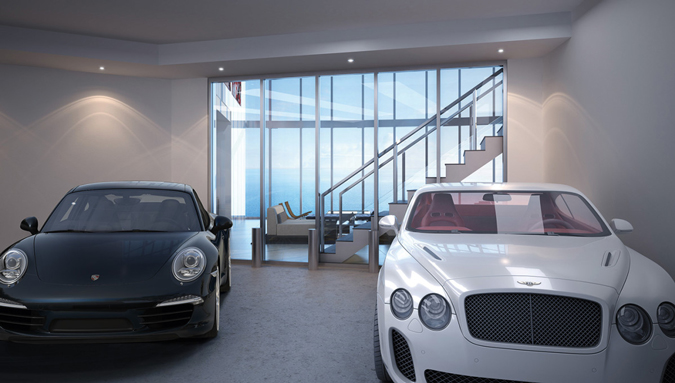 Image: Porsche Design.
The skin of the tower is constructed entirely of glass, a material that sets it apart from the concrete or stainless steel buildings for which Miami is known. "Glass is extremely hard, it can be easily cleaned, and it stays the same," says Roland Heiler, the company's chief design officer. "It doesn't corrode in this sort of environment as other materials do."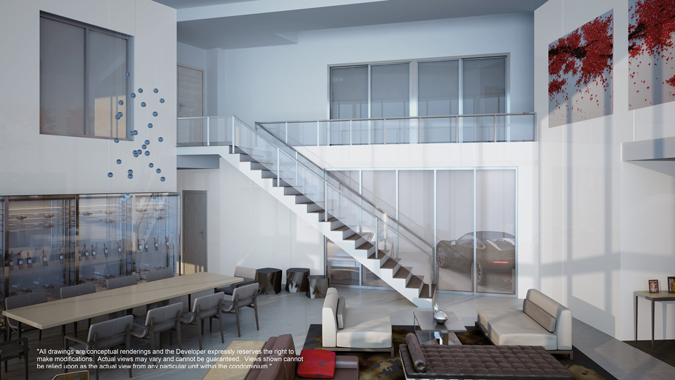 Image: Porsche Design.
Consisting of 132 units—each with their own private jet-powered plunge pools and summer kitchens on the terraces—the building also boasts amenities like a club room that features several sports simulators and pools on both sides of it so that residents can sun during all times of the day. While the tower exudes a slightly masculine vibe, the neutral tones of the interior design and well-considered use of materials like stone and leather make it a luxurious crash pad for anyone lucky enough to reside within its walls.
The Porsche Design Tower is open now at 18555 Collins Ave, Sunny Isles Beach, FL.