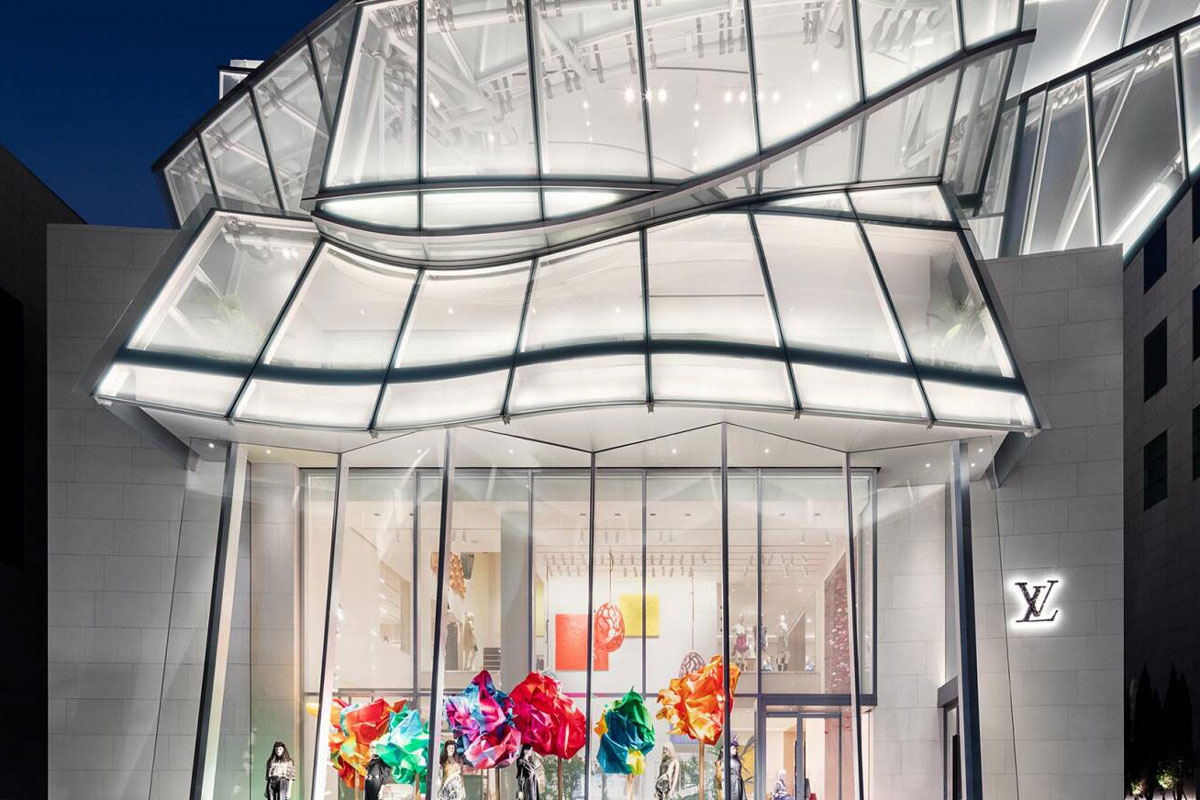 Peter Marino Designed Louis Vuitton's New Seoul Store
Tapping the acclaimed leather-clad architect Peter Marino for its latest outpost, Louis Vuitton's new boutique in Seoul is a glass-encased compound of Korean culture. The just-opened flagship is housed in a building with an exterior designed by American architect Frank Gehry in the city's Gangnam district and originally served as the French designer's first store in the city.
The curvilinear glass facade of the building was inspired by the seamless relationship between nature and architecture that transpires throughout the city. "What struck me when I first visited Seoul nearly 25 years ago was the relationship between the architecture and the natural landscape. I still remember clearly the powerful impressions I had stepping up from the garden of Jongmyo Shrine," Gehry said in a statement.
Further honoring this history, the store's interior is filled with plants and floral arrangements and the second floor will house an art gallery featuring work by international artists. Additionally, the store will carry the designer's latest seasonal offerings as well as its homeware line.