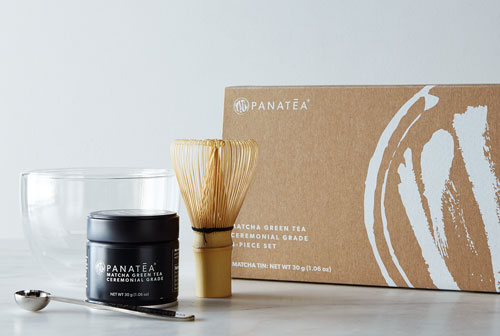 PANATEA 2.0 Ceremonial Matcha Green Tea Set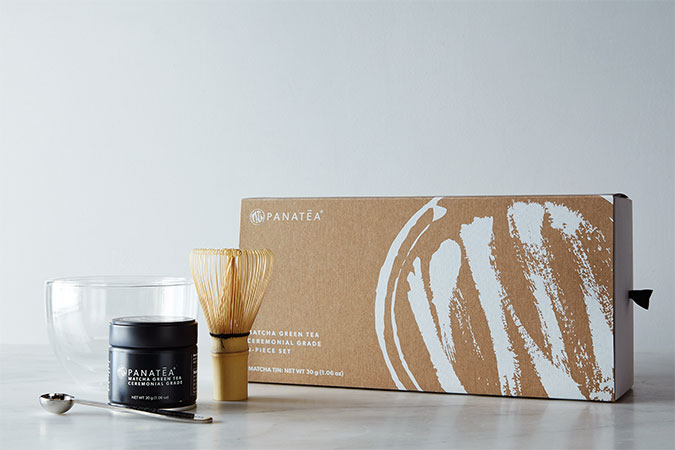 Image: PANATEA.
Aspiring to create a healthier lifestyle, PANATEA updates the ancient Japanese luxury of matcha for the modern day drinker with the new 2.0 Ceremonial Grade Matcha Green Tea Set, a sleek update of its first edition bundle. A vibrant green 100% pure tealeaf product that enhances antioxidant activity, the fine powder supports metabolism and promotes energy and alertness. Just a few sips give you the full nutritional benefits of approximately ten glasses of tea. Think of it as the healthy espresso of green tea and an alternative to coffee—perfect for those embracing the Health Goth trend in full Rick Owens gear at the gym.
The  2.0 Ceremonial Grade Matcha Green Tea Set is available online now.