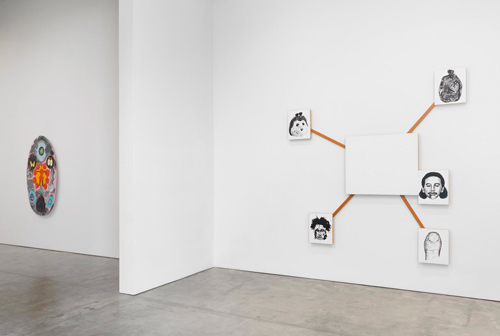 Now on View: Mike Kelley's "Shaped Paintings" Decorate Skarstedt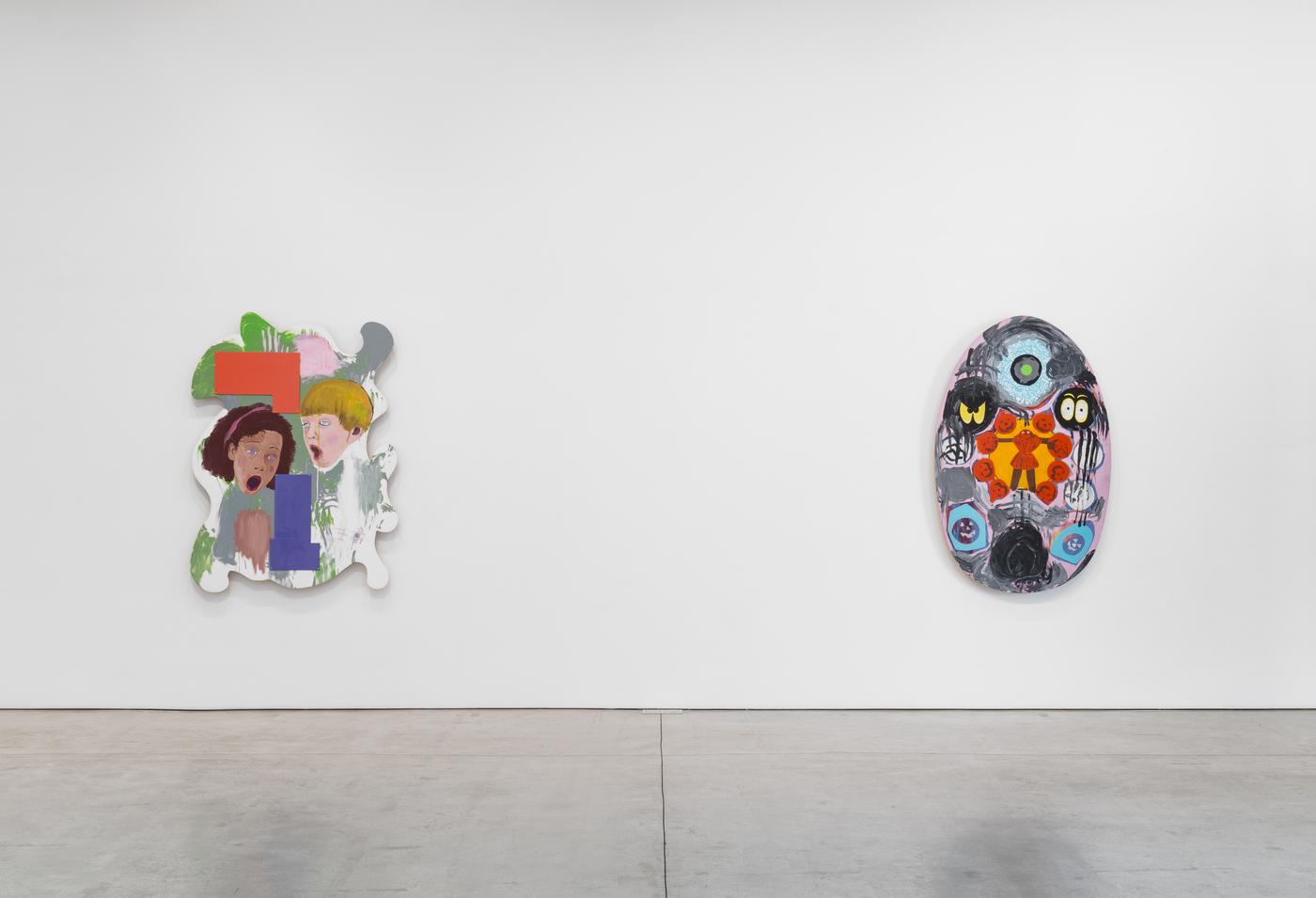 Image: Mike Kelley Foundation for the Arts. All Rights Reserved/Licensed by VAGA New York, NY. Courtesy Skarstedt, New York.
International gallery Skarstedt exhibits contemporary artist Mike Kelley as you've never seen him in "Shaped Paintings," a show that brings his varied pieces together for the first time. The American artist's works range from performance pieces to wall-size drawings in an array of mediums symbolic of cultural attitudes and repressed abuse. MoMA PS1 previously hosted the largest exhibition of the artist, occupying the entire museum with 200 influential works that dated back to 1993 in relation to pop culture and social structure. Included now in his new show, the "Thirteen Seasons" series consists of oval-shaped paintings on wood in representation of each month of the year, with the final piece serving as a reminder that art seeks memory and preserves its existence through time. Significant to his approach and influential art education, this series centers itself through elements of Hans Hofmann's "push-pull" theory, finger painting techniques, and childlike illustrations that vivify Kelley's unconsciousness of inhibited memories.
"Shaped Paintings" is now on view at Skarstedt in NYC from April 21 – June 25, 2016.