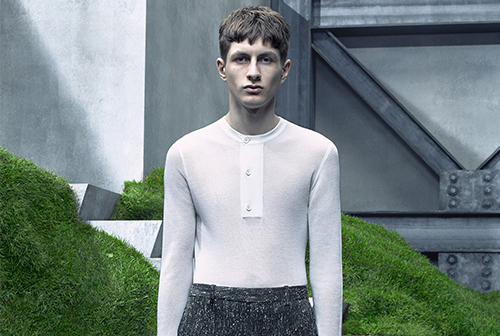 Normcore That's Anything But: Fall's Luxe New Runway Normals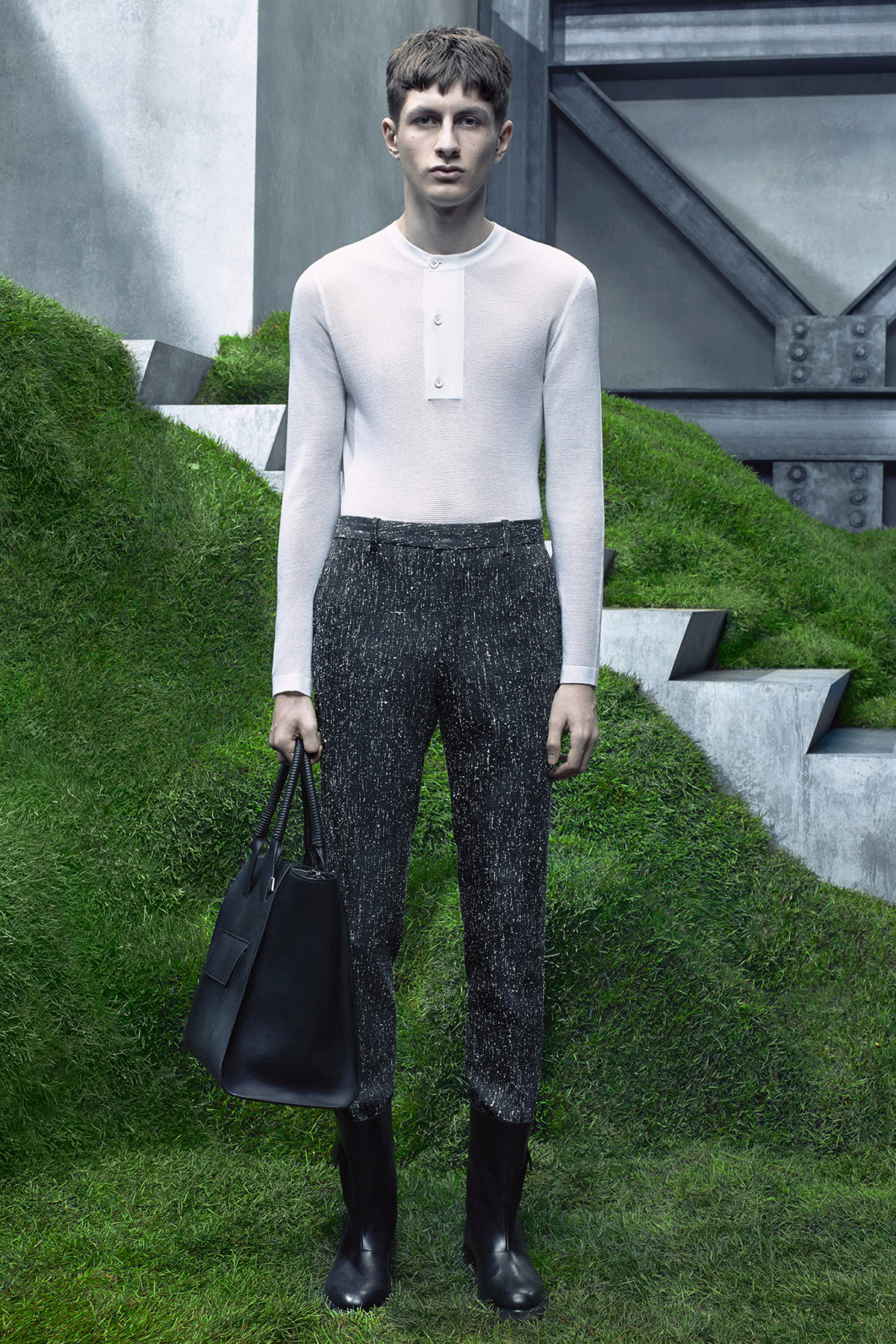 Image: Balenciaga, courtesy of Style.com.
Call it an ode to a simpler time. On the runways this season, designers typically known for intricately tailored pieces have rebounded for fall, championing a new elevated comfort—quality staples meant to be worn again and again. So why the move from overstated and ultra-tailored offerings to luxe, relaxed classics?  A high-end hitch to the internet bandwagon? Or a shift towards necessary versatility? Perhaps a little of both. Designers recognize that today's man is on the go and always searching for the next best investment. Now more than ever it seems, sartorial quality trumps quantity.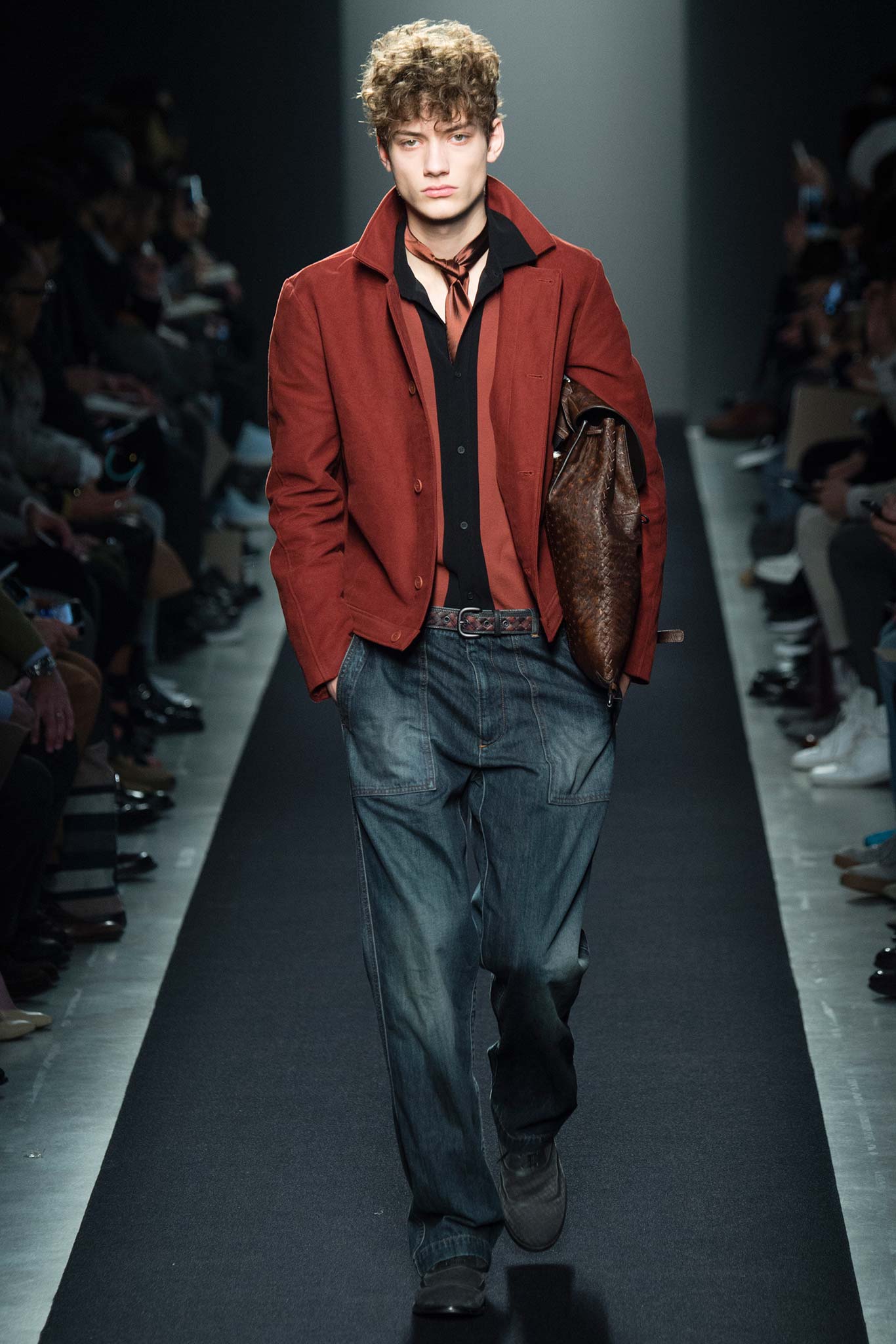 Image: Bottega Veneta, courtesy of Style.com.
A far cry from what has been coined "normcore," looks from Bottega Veneta, Balenciaga, and Gucci left no doubt that luxe has to be today's new normal. Bottega Veneta creative director Tomas Maier's inspiration for the collection stemmed from his desire to "dress someone who doesn't think about clothes; he dresses from necessity—'It's cold, I'll wear a cardigan.'" All around, what resulted from this increasing need for versatile wearability are impeccably detailed pieces that, with marked craftsmanship, provide built-in longevity.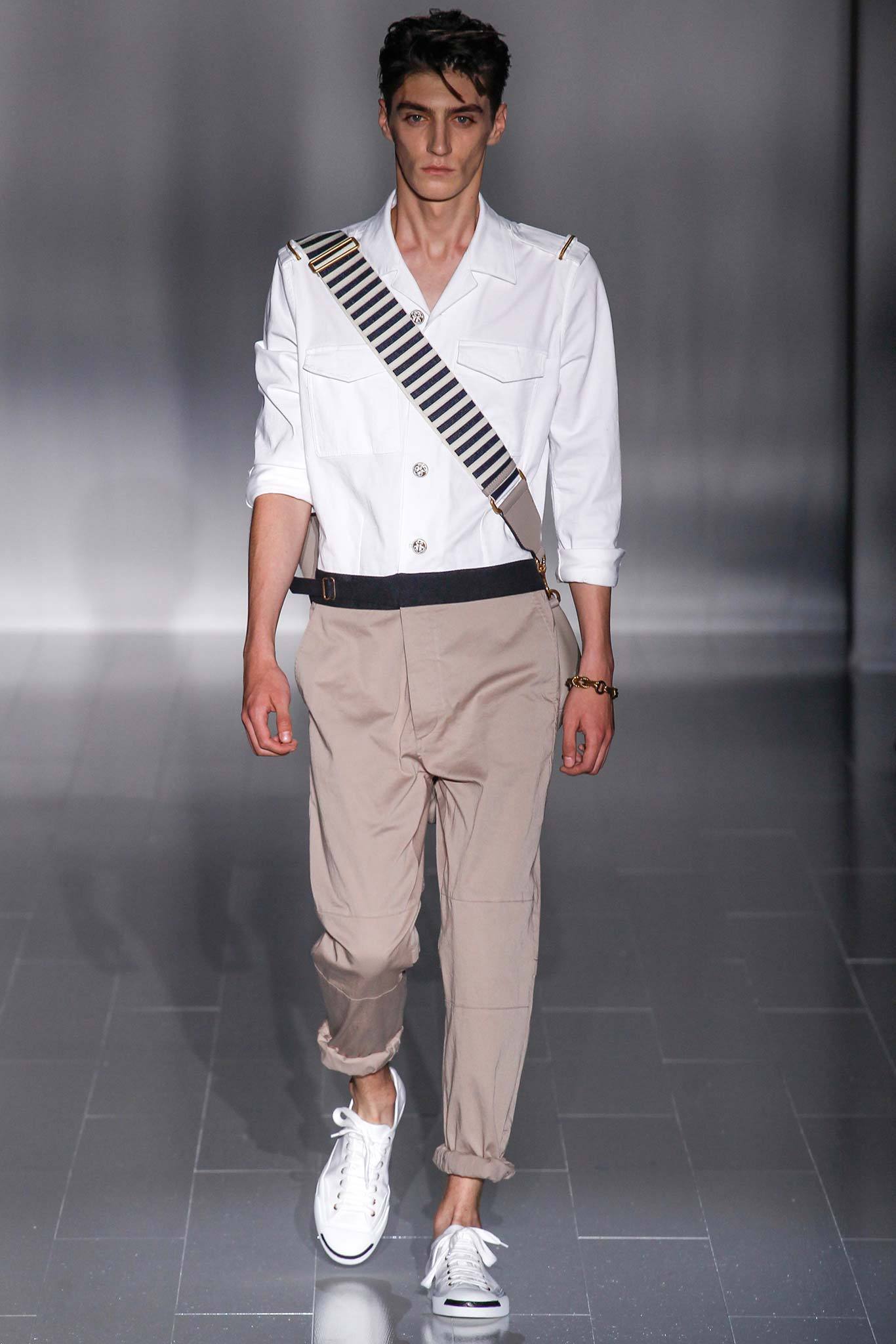 Image: Gucci, courtesy of Style.com.
Clean lines and interchangeable details are the basis for the direction luxury menswear is taking. Designers realize that the everyday man has practically mastered the act of paying strong attention to detail, without appearing too self-aware. This is a delicate balancing act that life-long fans of aspirational brands have learned to command; a new privation has borne a breed of menswear that must be duly decadent and democratic.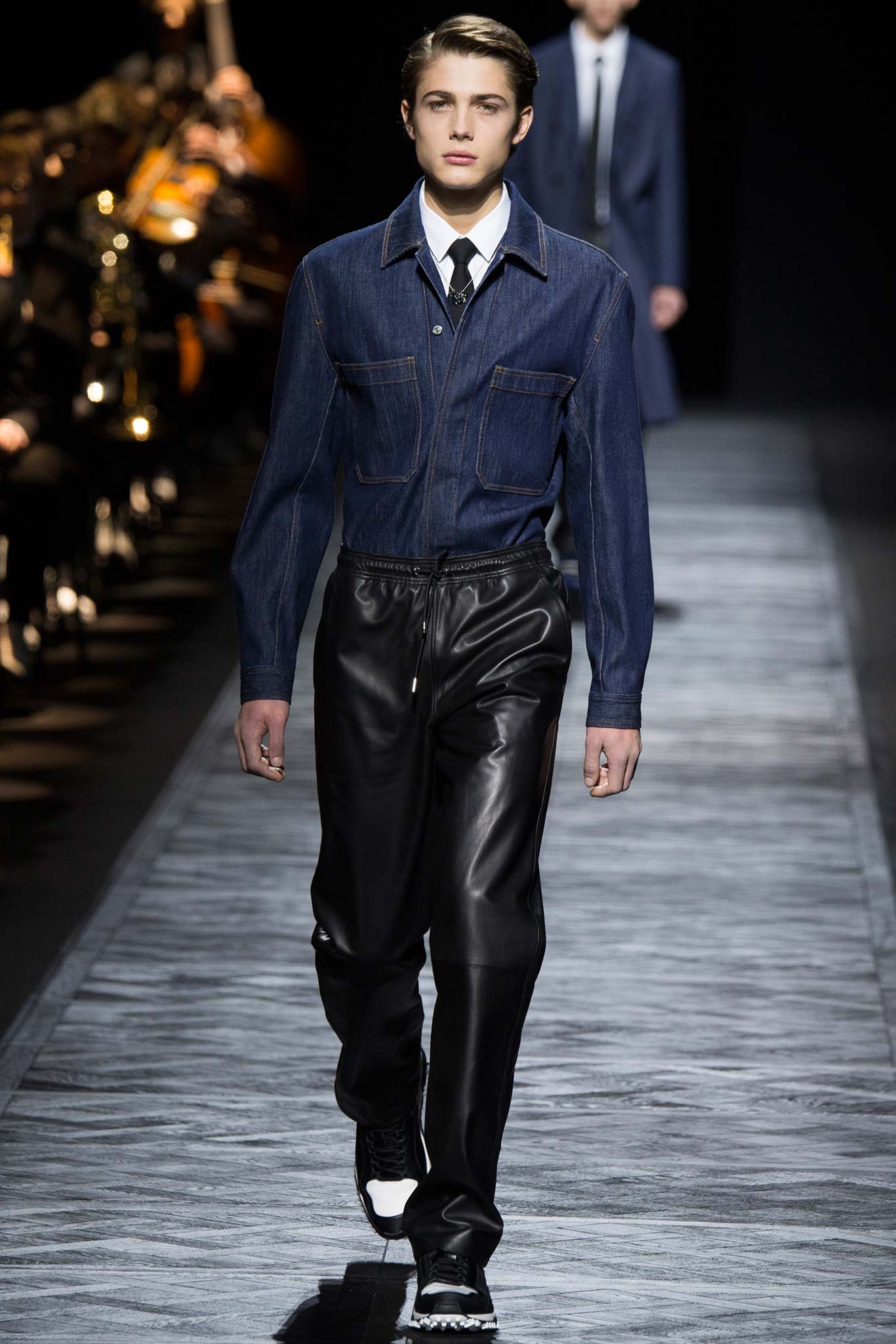 Image: Dior Homme, courtesy of Style.com.
Denim too has made a comeback as a democratic and practical style staple. Workwear denim was showcased on the runways for fall in familiar iterations of blazers, trousers and, work-vests, and became the full-time standout in the Dior Homme and Valentino collections. "You have to know the rules and then you can break them," said Valentino's Maria Grazia Chiuri. Sometimes you just have to know how to break the rules to get things right. Classic silhouettes grouped in fool-proof combinations show just how easy designers are making it for the masses to obtain (or recreate) a well-deserved piece of fashion.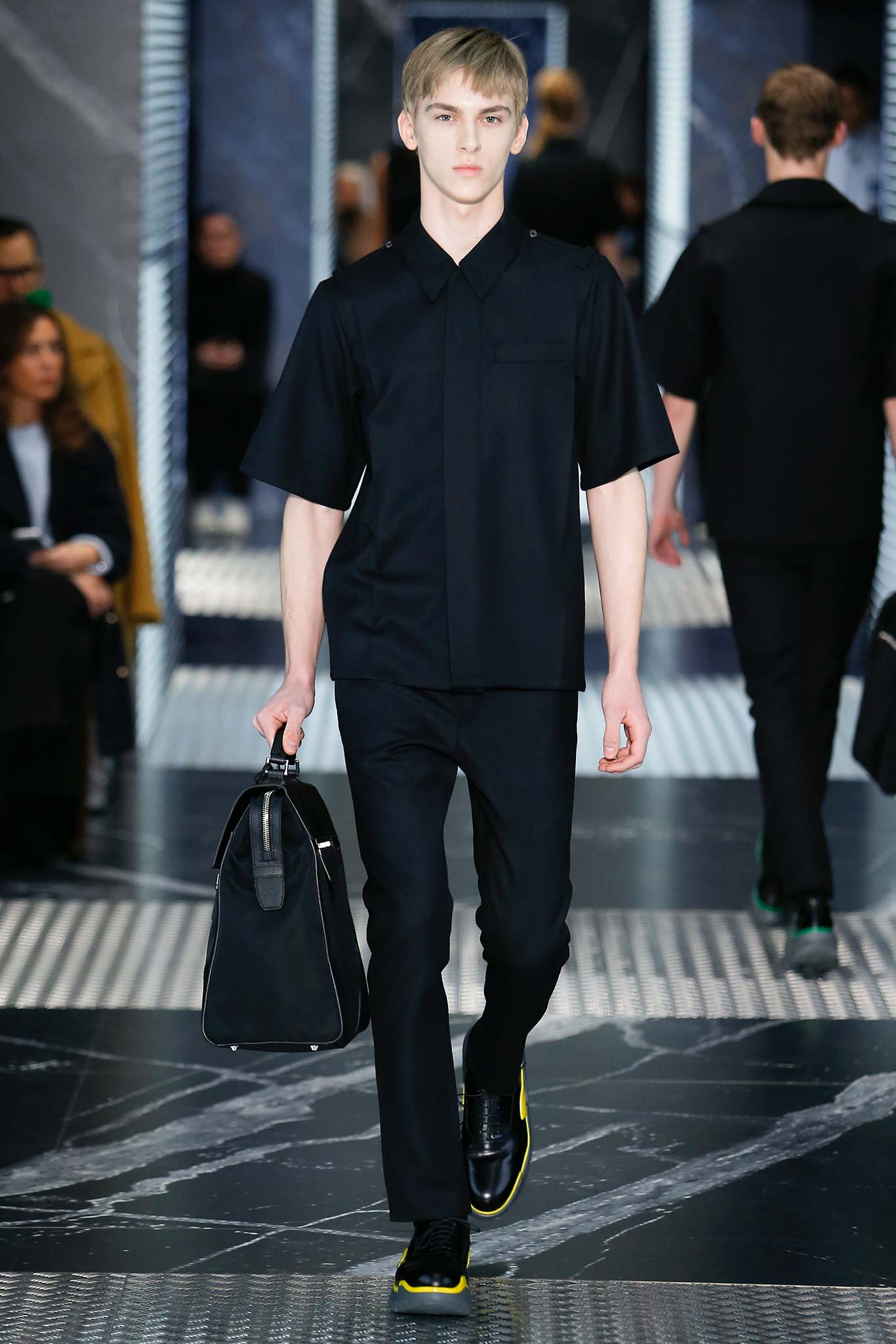 Image: Prada, courtesy of Style.com.
Futuristic basics with an air of casual familiarity were highlights at Prada and Valentino—two collections that felt like a review of go-to classics you've touched, felt, and have truly worn but, weren't; this time they were better, much better. "Uniform, severe, elegant: This is the fashion I like at the moment," said Miuccia Prada who showed a diverse collection of many pieces cut from the same cloth. Tonal hues of midnight blue, grey and taupe were refashioned, living beyond the normalized notions of style, luxury, comfort and gender. Today's man isn't afraid of making a personal statement and allows his sense of style to become a vessel for his personality.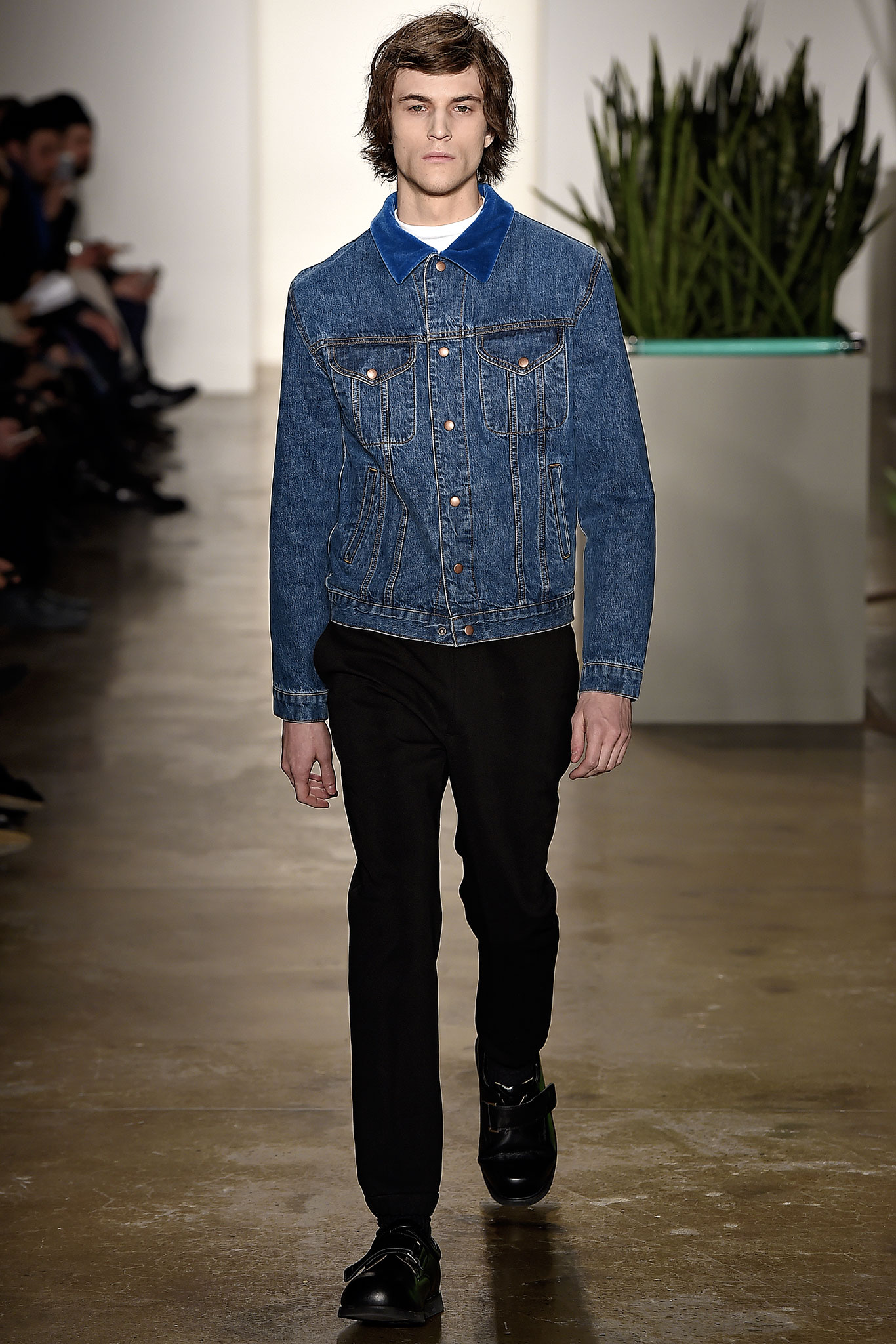 Image: Patrik Ervell, courtesy of Style.com.
At NYFW, Billy Reid, Robert Geller, and Duckie Brown were among the labels that weaved the familiar trend of normalcy throughout their collections. DKNY menswear designer, Garry Martin incorporated athletic fabrics and tailoring into the collection and explained, "Guys don't want to keep buying the same staples—they've done it." At the same time, Patrik Evrell showed futuristic yet, familiar details in his collection, showcasing oversized windbreakers, overcoats, and trousers that throwback back equally to the '90s as they beckon toward the future. The key to incorporating these familiar new classics into an everyday, practical rotation is to vary textures, fabric, fit, and purpose.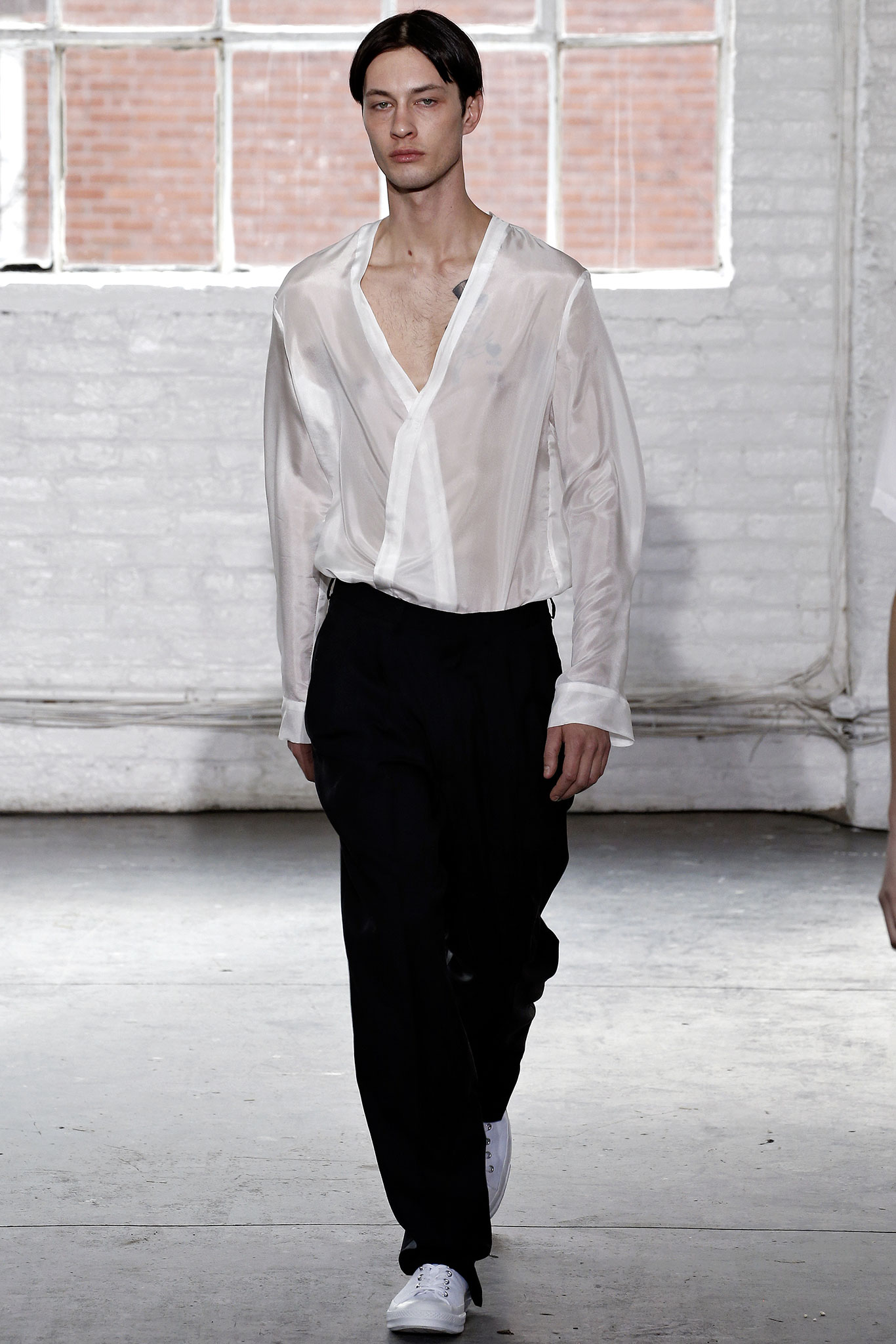 Image: Duckie Brown, courtesy of Style.com.
Rethought luxe classics are giving both consumers and designers reason to expect a new unexpected. The devil still lies in the detail but now, there's new value placed on different details. As Valentino's Pierpaolo Piccioli revealed, "If you can change aesthetic values, you can change the values of society."