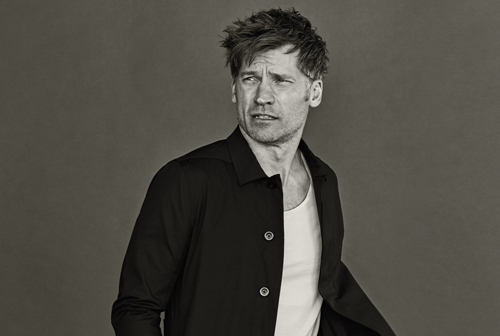 Nikolaj Coster-Waldau is the Easy Drifter
To celebrate the end of summer, this week we're publishing full cover stories from past issues of ESSENTIAL HOMME. Today, actor Nikolaj Coster-Waldau discusses Netflix's 'Small Crime's and teases the upcoming final season of 'Game of Thrones.'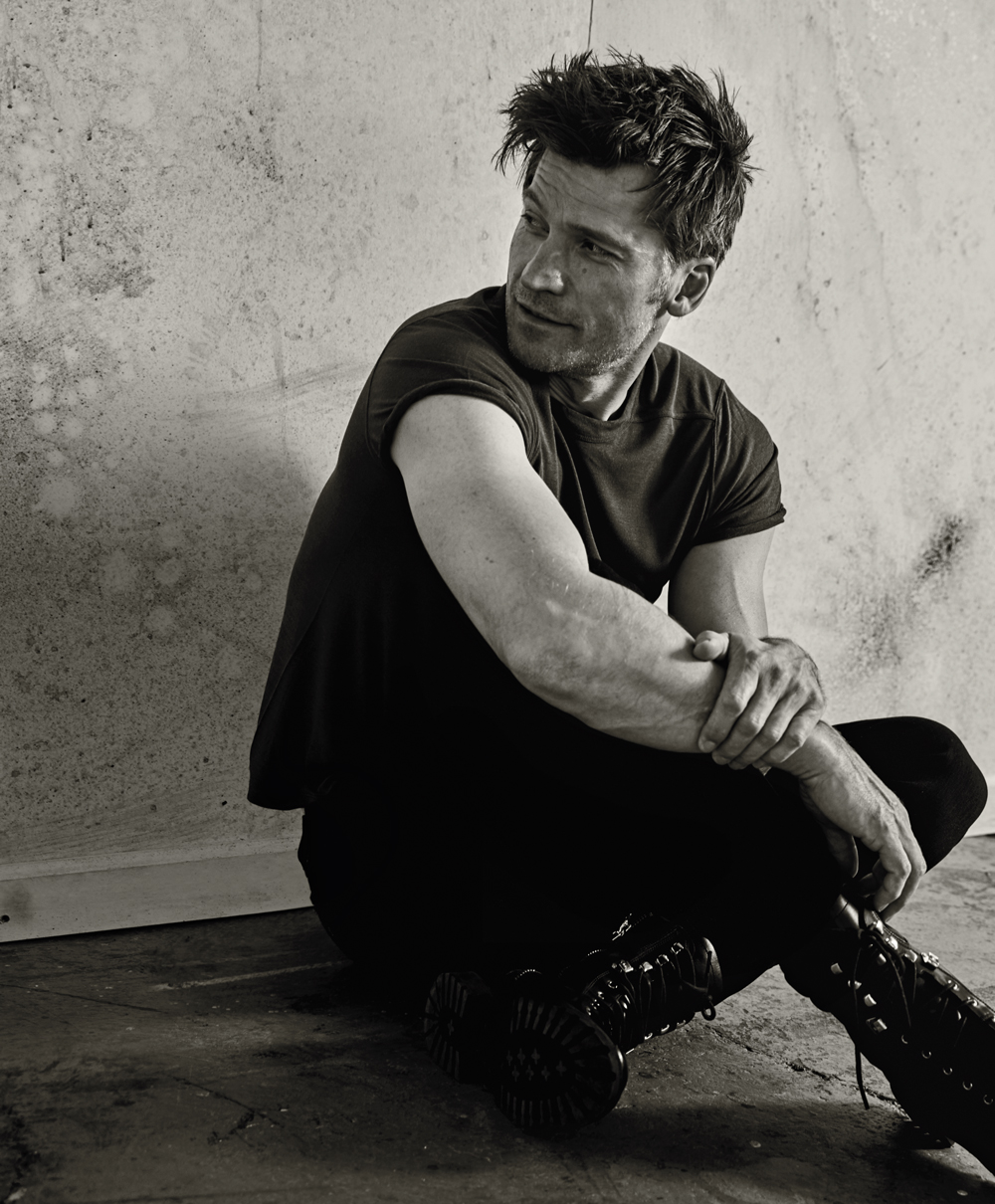 Photographed by David Roemer.
Styled by Matt Bidgoli.
Words by Joshua Glass.
Nikolaj Coster-Waldau cannot stay still. While location and time are fixed concerns, the actor often eases through both.
We first meet on a lethargic Manhattan snow day. Casual yet suave without his famous medieval part, an off-duty hairstyle between Game of Thrones seasons, he had just returned from Austin, where he'd debuted his new drama, Small Crimes, at the respected South by Southwest festival. Between the film's theatrical premiere, a special moment for the cast and crew before its Netflix stream this summer, and the rest of the week's network events, Coster-Waldau went on a solo tour of the city's prehistoric rock caverns. Bats dispersed over Lady Bird Lake before his eyes, relieved after by an ice cold, Texas- sized beer. Days later, after a brief stop in Shanghai—what he describes as "the sudden future and the old past"—he calls from Orø, an island an hour from Coppenhagen, where he spent the long Easter weekend with his wife, Nukâka. The normalization of this life of constant transiency might seem easily taken for granted, but it's an ongoing consideration for Coster-Waldau—he first began his career as an actor 25 years ago with a dream to see the world.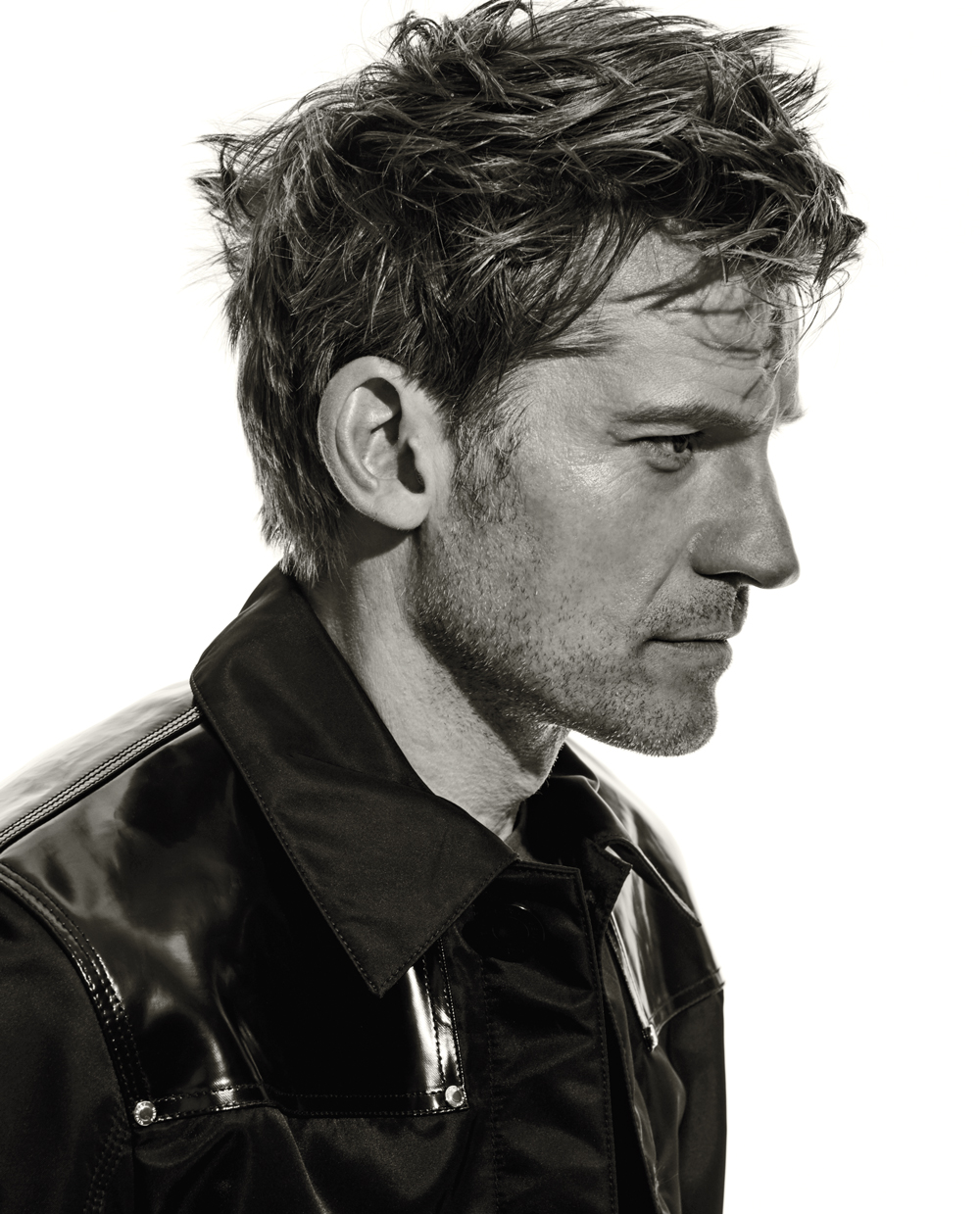 This year indeed hits the quarter-century mark for the actor, who was the youngest entrant in his year to the Danish National School of Theatre and Contemporary Dance at the age of 18. Admittedly, there was no particular creative intervention before that, but he recalls obsessing over Marlon Brando and Martin Scorsese classics as a young child growing up in the small village of Tybjerg on Denmark's Zealand island. His home country breakthrough came in the 1994 thriller Nightwatch, where Coster-Waldau played a night guard at a forensic institute who was forced to solve a series of gruesome murders. It was through the film's American remake three years later, in which Ewan McGregor appeared in the leading role, that Coster-Waldau himself would first catch the eye of Hollywood. Other projects soon followed: lauded performances in Scandinavian productions and supporting roles in the greater global market, notably Puck in Tom Stoppard's espionage thriller Enigma; Dieter in the British rom-com Wimbledon; and eventually even beside McGregor as Master Sergeant Gary Gordon in Ridley Scott's Black Hawk Down. Finally in 2011, a life-changing opportunity came in the role of Jaime Lannister, the courageous Kingsguard knight from the fantastic world of Game of Thrones.
In the half a dozen seasons of the George R. R. Martin-enterprise since, Coster-Waldau, 46, has found himself in a unique position. Filming for the eighth and final season is currently underway—that is, he prefaces, if Jaime survives lucky number seven, which premieres this July—and with that brings a sense of introspection. Though not explained by calendar time, the show has been deemed "medieval realism." A stimulating convolution of fantasy, drama, romance, and torturously-woven stories of succession, it has largely defined the actor's last decade, if not pop culture at large. The series has received 38 Primetime Emmy Awards so far in its run, among many other honors, and challenged the conventions of what serial TV can be. Because of "GoT," the media coined the term "sexposition" in reference to its use of exposition against a backdrop of erotica. The title itself has been used allegorically in modern day political reportage to describe events such as the Syrian Civil War and the power struggles of the Chinese government. Through it as well, Coster-Waldau has become one of the highest paid actors on the small screen.
"It's a beast of a show—a beast of a job in general," says the actor, discussing the gravity of this closing chapter. "At the beginning, like any other show, we wondered what we'd get to do in the second or third seasons. And for years I'd ask, 'If we continue, will my character be around?' But the whole thing about now is that it's the end. We're not going to get a second chance. People are so excited for this show, and we want to live up to this tremendous support that we've been given. Everything feels very important. It has to."
The monstrosity of such a series can easily seem like an escapable cloud, but Coster-Waldau doesn't quite think so, refusing to liken scale to significance. "I don't think of projects in such a grandiose way," he says. "What I'm the most thankful of 'GoT' is that I'm able to take on all sorts of roles. Jaime Lannister is just as important to me as Jacob Horman."
The latter is the lead role in the upcoming Shot Caller, written and directed by Ric Roman Waugh, in which Coster-Waldau plays a newly-released white collar prisoner. A crime thriller, it explores the psychology of the U.S. correctional system and the politics surrounding it, says the actor: "It's about a guy who makes one mistake and then is suddenly forced to survive in a shark tank. It's a very brutal world." Filmed in New Mexico in 2015 and subsequently held up in distribution for a year and a half, the project will finally hit theaters this August. It follows Small Crimes this April, a movie also about penitentiary release. But while Shot Caller explores the environment, Small Crimes is a character study more than anything else. Coster-Waldau plays Joe Denton, a fallen cop removed from his family and friends. He's an anti-hero looking for redemption, but is ultimately unable to escape his own darkness. The great thing about the duo, says the actor, is their long-awaited release in the first place. "Sometimes the challenge with independent movies is that you never know if you'll actually find a home for them," he explains. "I'm so proud of both, so thank God they're going to be seen."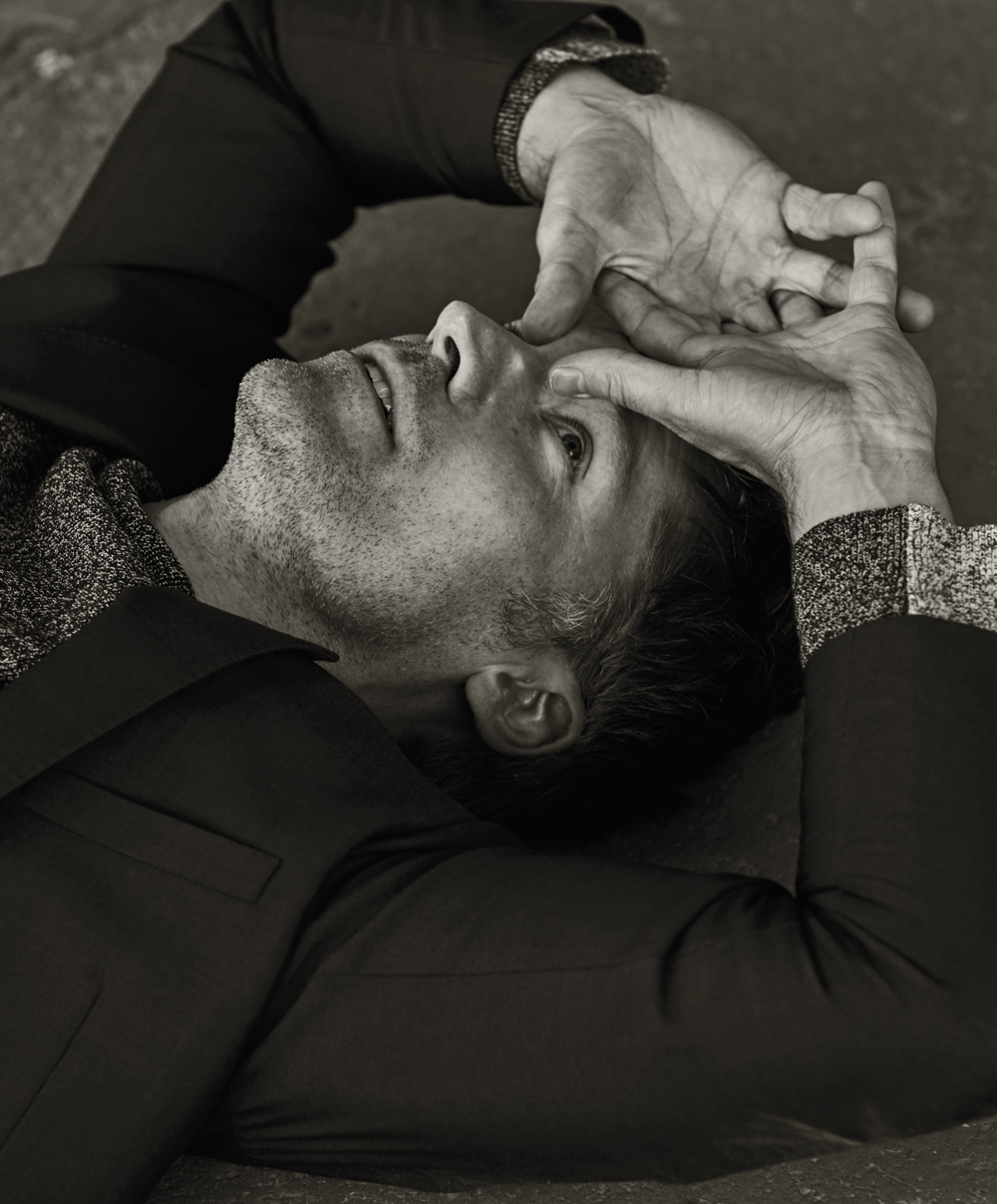 After filming Game of Thrones, Coster-Waldau will journey, yet again, to convene with the rest of his family—his wife and their two children, as well as his mother, sisters, aunts, and uncles—at a country home in the south of France this summer. Far from the Seven Kingdoms or China's loud futurism, it's an annual event of distilled comfort: sporting activities and coastal enjoyment. Twenty-five years in, disconnection such as this, like passion projects, are luxuries the actor can now afford. "It's really about trying to find adjustment," he says back in New York, seconds before a passerby motions for a photograph. If so much of the actor's present has been mobilized in trips or fan-fawning such as the like, perhaps the near-future will be one of quiet existence. "In the last 20 plus years, the significance of the paycheck definitely played into what I did as an actor and a father. Now I can just focus on what I want to be involved in," he says, hinting at a few things still in the works. Then again, some things are hard to give up cold turkey.