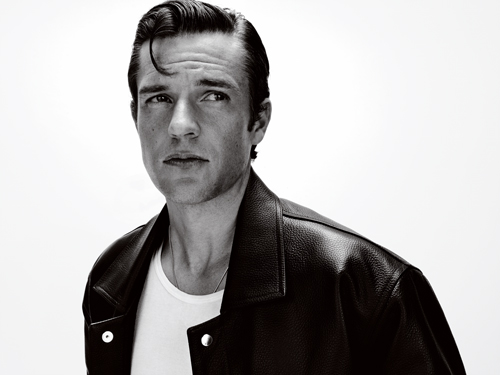 The Killers' Brandon Flowers talks 'Wonderful, Wonderful'
To celebrate the end of summer, this week we're publishing full cover stories from past issues of ESSENTIAL HOMME. Today, Brandon Flowers discusses 'Wonderful Wonderful,' the Killers' legacy, and the yet-to-come.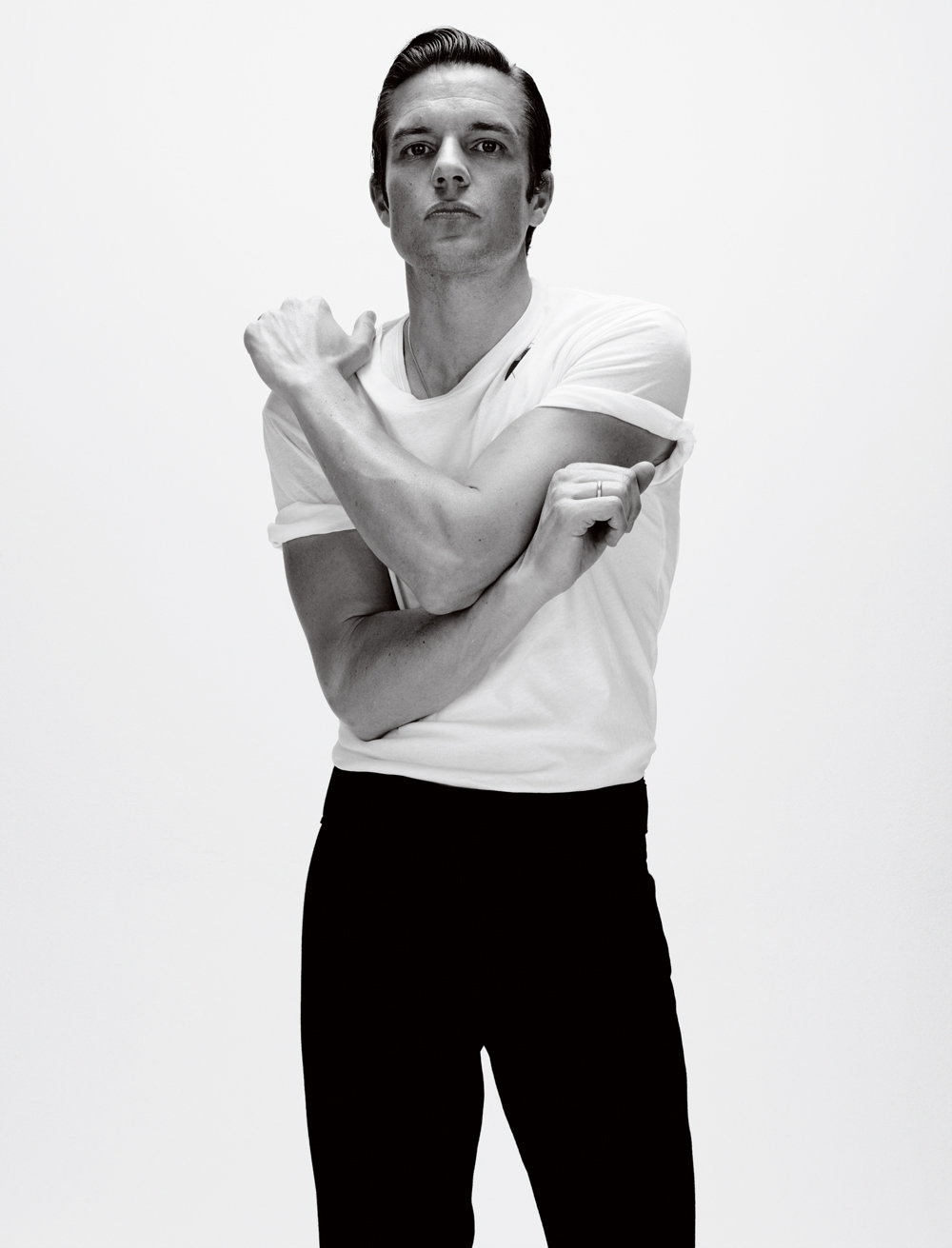 Photographed by Nik Hartley.
Styled by Christopher Preston.
Words by Joshua Glass.
Not too long ago, Brandon Flowers found himself in a Manhattan clothing store shopping for a new shirt. As he made way to checkout, a familiar sound played overhead, but he couldn't quite place it against the noise around him. Handing his credit card to the cashier seconds later, suddenly it struck him: "Low-Life" by New Order. "I started to tear up. I was pricked by nostalgia," the musician remembers. "I wasn't expecting it or looking for it, but it was nice. Music can really leave a mark on you like that."
At 36, Flowers is timelessly handsome. His hair, slicked back and shorter than normal. Like the rest of him in full, it's more polished. He's found a new sense of maturity and, with that, a consent for introspection.
Growing up between towns in rural Utah, that particular 1985 album was a favorite of Flowers, who says that he never felt depressed or like an outsider in his youth, just that he didn't belong. New Order and groups like The Cars gave him the sense of escape he needed without the realization of it. "Music that makes me feel like an individual has always resonated with me," he explains. "Music that takes you out of somewhere and gives you a part of something that is your very own." As a teenager, he'd spend his days fanatically obsessing over tapes and analyzing their lyrics with his older filmmaker friend, Trevor. "He had the audacity to want to make short films and music videos," says Flowers. "That kind of thinking had literally never crossed my mind at the time—it had profound impact." The evolution from musical interest to involve- ment thereafter came as a surprise to everyone else, too, Flowers recalls. His great grandmother—a country music songwriter eight decades his senior—was his only other family member with musical talent.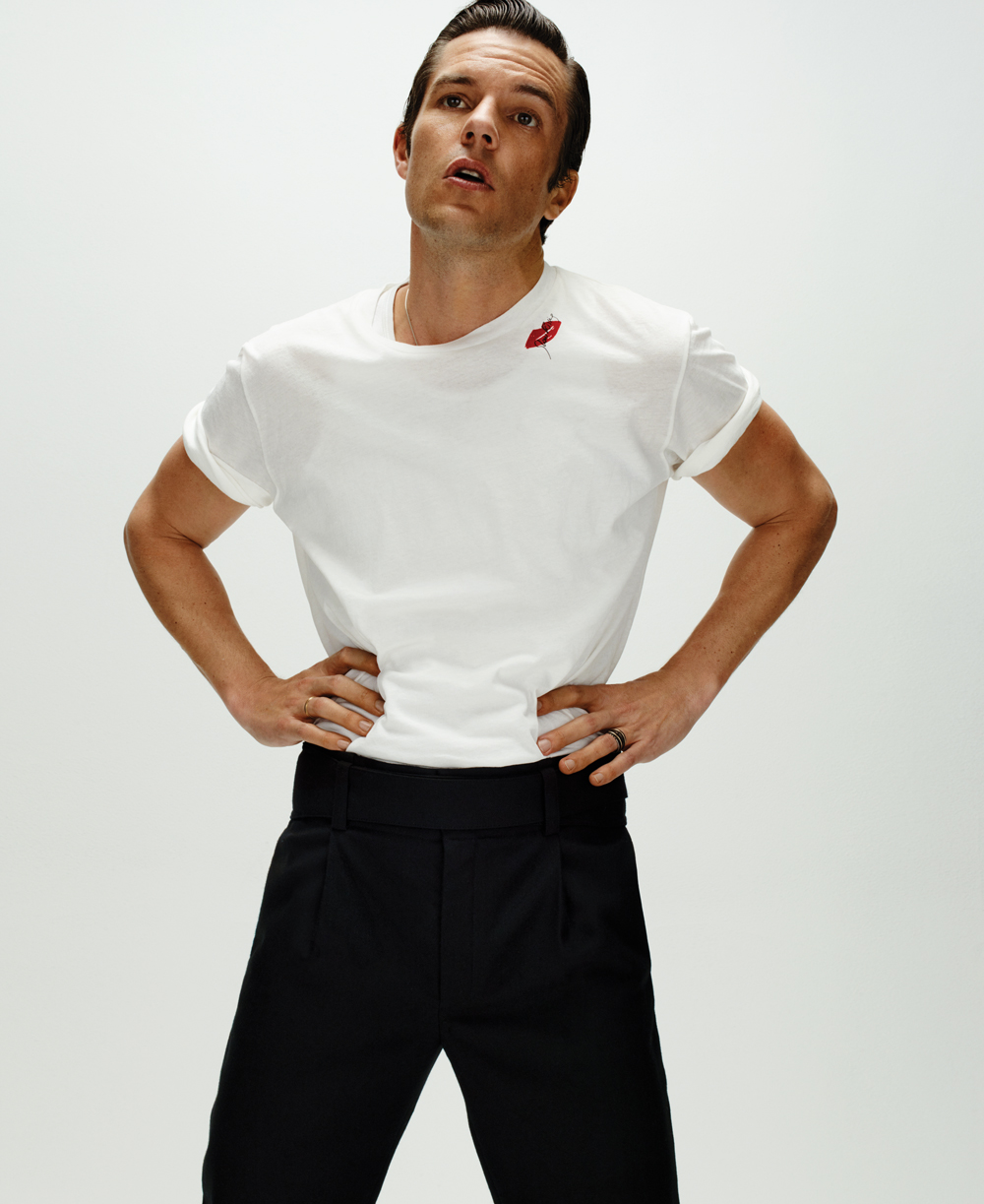 In late 2001, Flowers, then living in Las Vegas, responded to a newspaper classified from guitarist Dave Keuning seeking like-minded artists to start an original band. The year following, bassist Mark Stoermer and drummer Ronnie Vannucci Jr. joined the duo to form The Killers—with Flowers as the lead singer and keyboardist—and by August 2003 "Mr. Brightside" (still the most popular track of the band's catalogue to date) premiered on BBC Radio 1. It was named "Song of the Decade" by multiple stations and, seven years later, the music streaming website Last.fm announced it to be the most listened-to song since its launch. The Killers' debut album itself, Hot Fuss, released after "Mr. Brightside," earning five Grammy Award nominations and selling over seven million copies (and counting), which garnered multi-platinum status across the globe. Soon, the foursome—whose first few songs were sung onto Keuning's answering machine by Flowers through pay phone calls—were thrusted from the local Vegas strip to the world stage.
Over the next decade The Killers put out three more studio albums, Sam's Town (2006), Day & Age (2008), and Battle Born (2012) as well as a live DVD, a greatest hits record, and a Christmas compilation.  They have performed in over 50 countries and on six continents, for former U.S. President Barack Obama at the White House, and alongside the likes of U2, Elton John, and even New Order, for which The Killers homage more than in simply respect. "We took our name from 'Crystal,' so performing that song with them was indescribable," says Flowers. "Going from having these people's posters on your walls and T-shirts to actually sharing the stage with them—I can't put that into words." Through it all, the group—with its rumble of British pop with lo-fi indie progressions—has largely defined American alt-rock. "We're really kind of the last band of our time," the musician says, who remembers listen- ing to early demos in his 1992 Geo Metro. "Now everything has changed."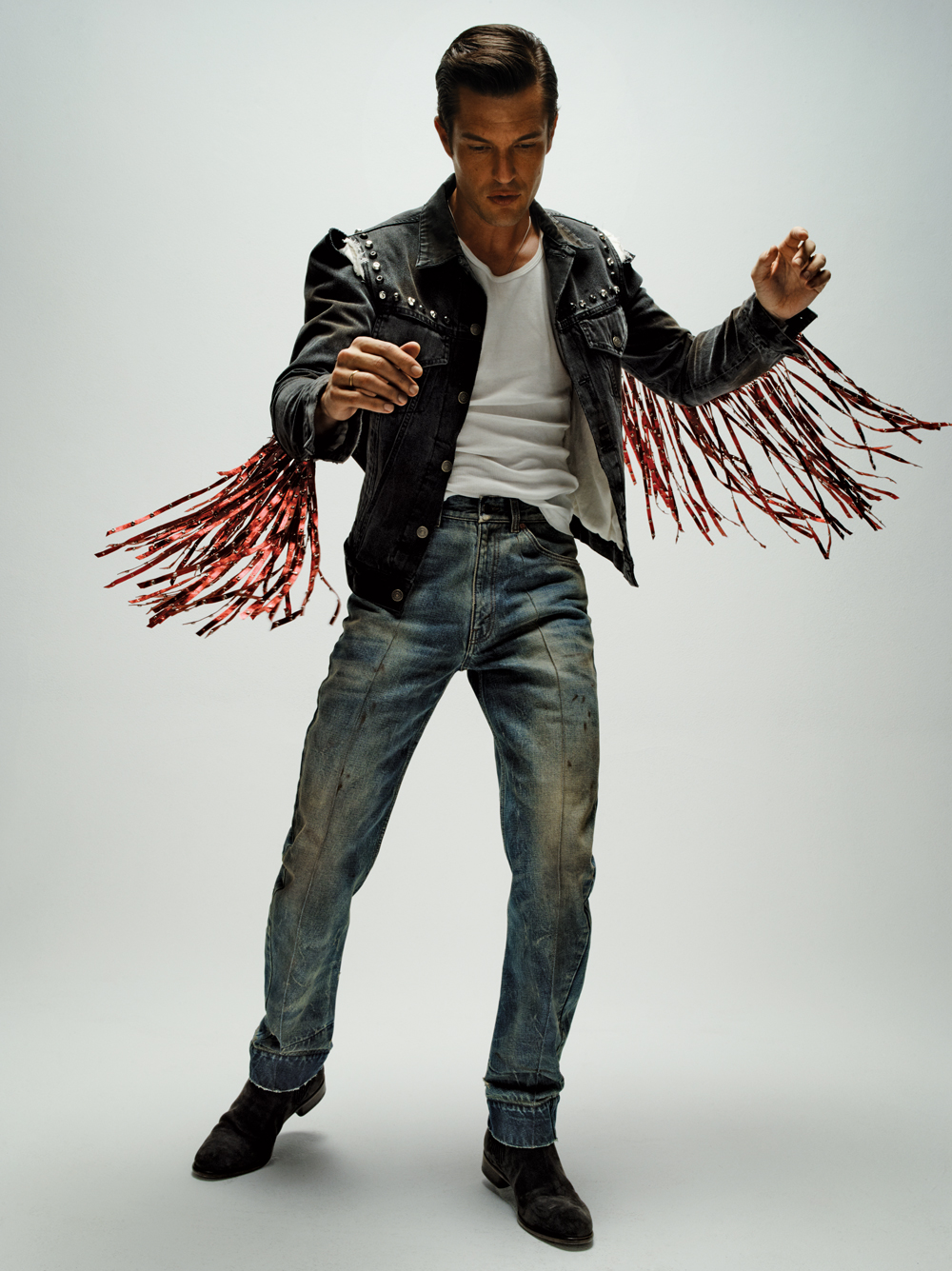 Their newest album, Wonderful Wonderful, out this September, is perhaps Flowers' most honest to date with the band. Reflecting on the candor of his two solo albums (released between The Killers' discography), the musician allowed his bandmates to see a new side of himself. "I felt a freedom when I was making Flamingo (2010) and The Desired Effect (2015) that I hadn't had before," he recalls. "I could be more open about myself because I didn't have to represent the others. For this record I realized it was okay to not be so protective about what was going on in my personal life. It wasn't easy, but it worked out." The third song on "Wonderful Wonderful," for instance, "Rut," is a battle cry of an anthem delivered from the perspective of Flowers' wife, Tana Mundkowsky, who suffers post traumatic stress from childhood abuse. Meanwhile, the dreamy "Some Kind of Love" recalls the peaceful ease of love over time through tender lyrics. Even "Run For Cover," which the band has been writing and rewriting for the last nine years, harkens to The Killers of the early aughts with the urgent anxiety of today. "It's tough to have those moments of vulnerability with four guys in a band," he says. "You have to explain to them what you're singing about and what's going on at home. That's a new experience for me, and a very uncomfortable one at that. I'm still getting used to it now—how to explain it—but it ended up being a very powerful one. It helped me understand myself more as well as the rest of the band."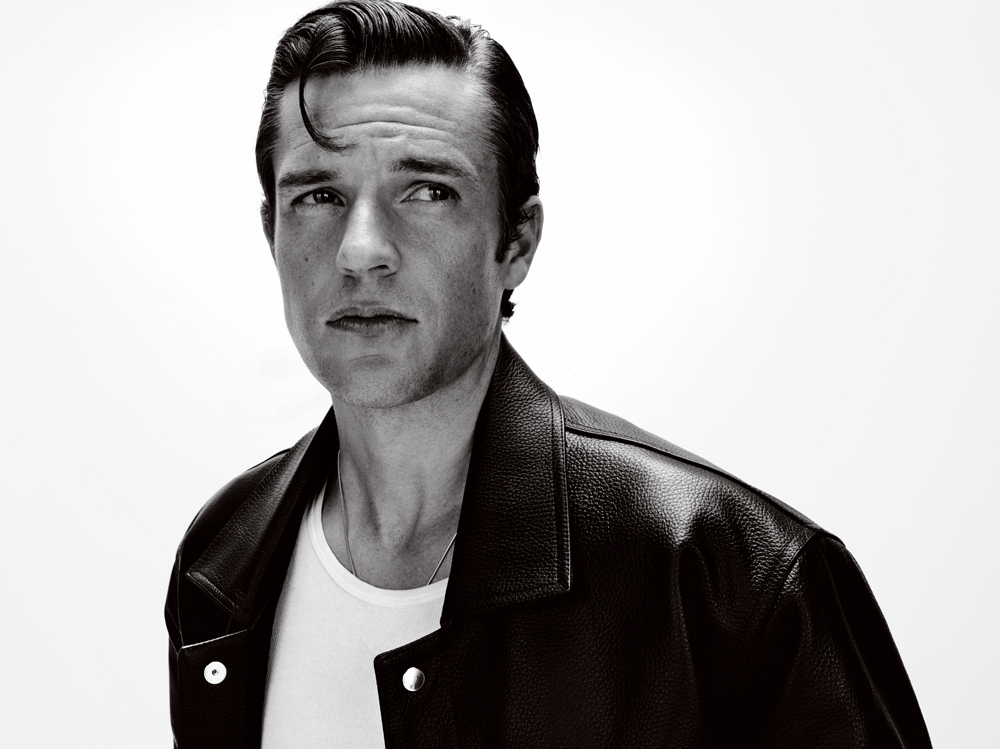 Recorded between Las Vegas—where, in the historic part of the city, Flowers lives on a 1960s former horse property—and Topanga Canyon in California, the fifth studio album is a milestone not without its questions of legacy. "I think about what my contributions to society are going to be; what kind of dent I'm going to make," he admits. "It's not my state of mind when I write a song necessarily, or when I wake up every morning, but it's definitely there." Perhaps the sentiment is best reflected in"The Man," the lead single for "Wonderful Wonderful," whose funky, disco-rock melody is accompanied by lyrics that question confidence, accomplishments, and perspective in youth. "I can't help but think of all the great singers and songwriters that left a mark on me and wonder how I compare," says Flowers. "There is still so much to be done."
This interview was lifted from the August/September 2017 issue of ESSENTIAL HOMME, available online now.