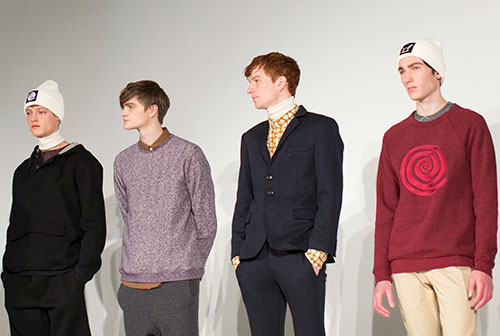 New York Fashion Week: Men's Spring/Summer 2016
Look out fellow fashionistos, here comes the most anticipated event of the fashion month: the very first New York Fashion Week: Men's. With merely days left on the countdown, we compiled a list of the shows and presentation that we are most excited about this season. It's okay if you can't join us, though, all you have to do is sit back, relax, and stay tuned for exclusive coverage just for you.
Tuesday, July 14, 2015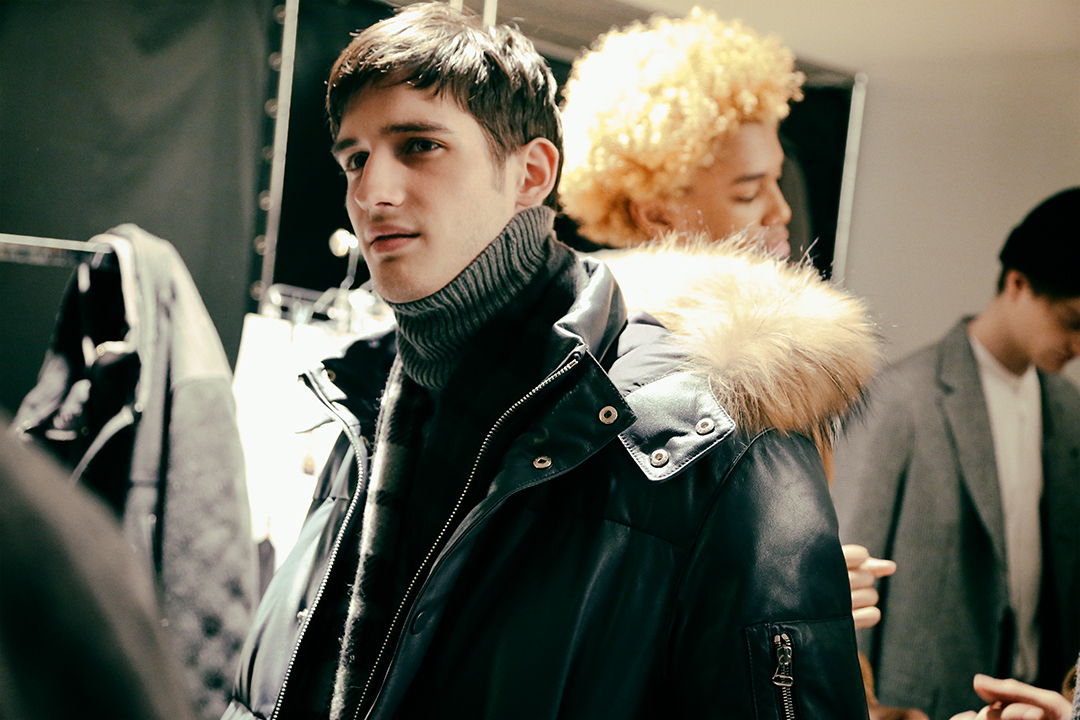 OVADIA & SONS AW15. Image: Essential Homme.
Ovadia & Sons
Hailing from Brooklyn, the Ovadia brothers of Ovadia & Sons follow in the footsteps of their father's garment business to present a one-of-a-kind, preppy menswear.
Public School
A hallmark of sleek menswear infused with rebellious street style, the distinctively New York City label Public School never fails to offer rule-breaking designs.
Concept Korea
Concept Korea is an exclusive New York Fashion Week show founded in 2010, tailored to introduce Korean aesthetic culture to a wider venue through distinct designers every season—this time the show includes: Kang Dong-jun of DBYD and Jang Hyung-chul of Ordinary People.
Todd Snyder
With previous influences to and from Polo Ralph Lauren, Gap, and J. Crew, Todd Snyder's designs are distinctly gentlemanish with a pinch of urban.
Rochambeau
Rochambeau is a brainchild of longtime friends and business partners Laurence Chandler and Josh Cooper whose favorite muses feature glamorous scoundrels of the city.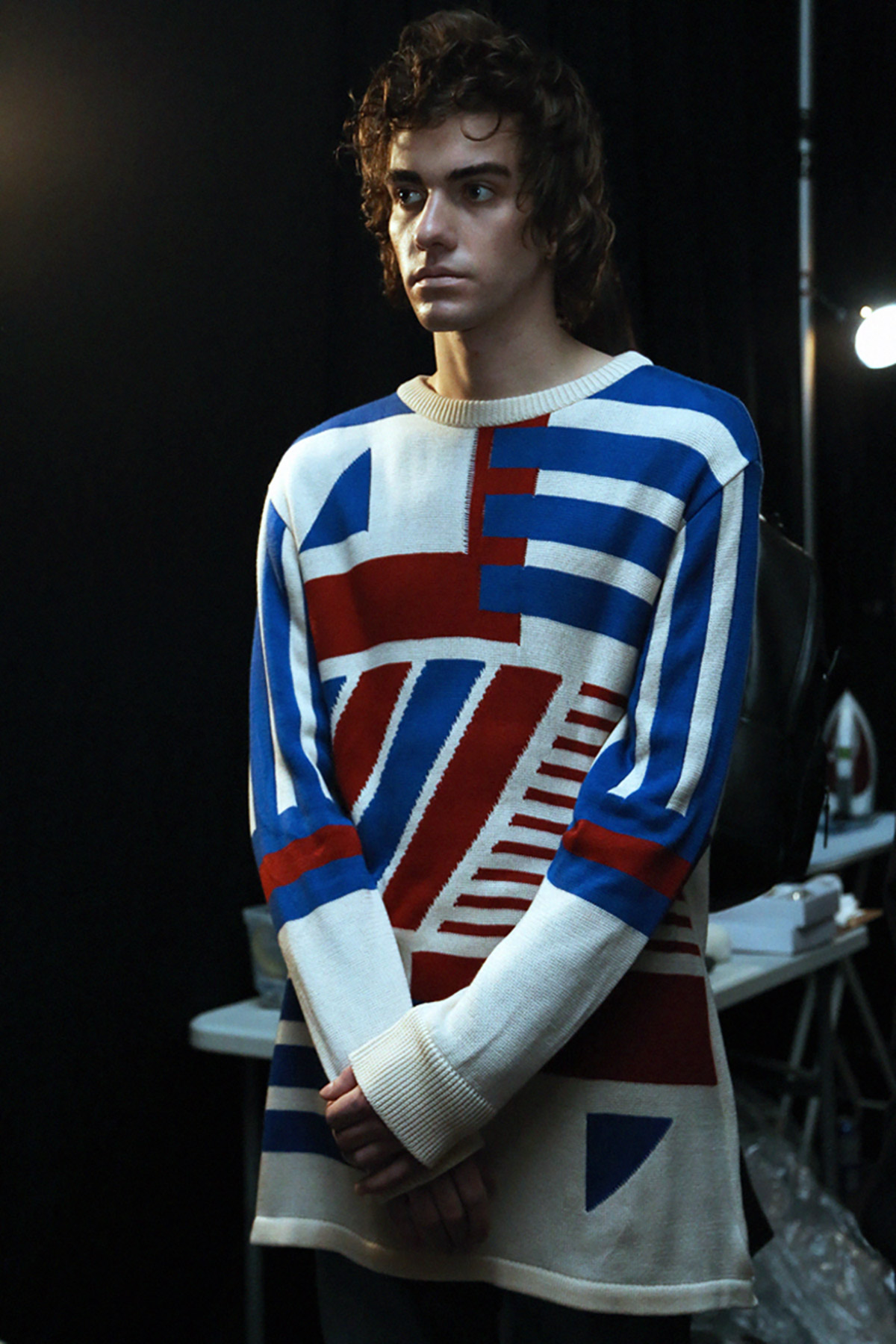 N. Hoolywood AW15. Image: Essential Homme.
N. Hoolywood
Its brand ethos comprising "North," "Hollywood," and "hooligan," the Japanese fashion house N. Hoolywood epitomizes funky high-end menswear—edgy with a dab of retro spirit.
Thom Browne
A must-have in any man's closet is Thom Browne's signature fitted, shrunken suits: a uniform of the modern dandy.
Calvin Klein Collection
Since 1968, Calvin Klein has been a no-brainer staple of sharp and chic designs.
Anzevino Getty
Founded by Californians William Anzevino and August Getty, Anzevino Getty focuses on highlighting the distinctly West Coast luxe vibe.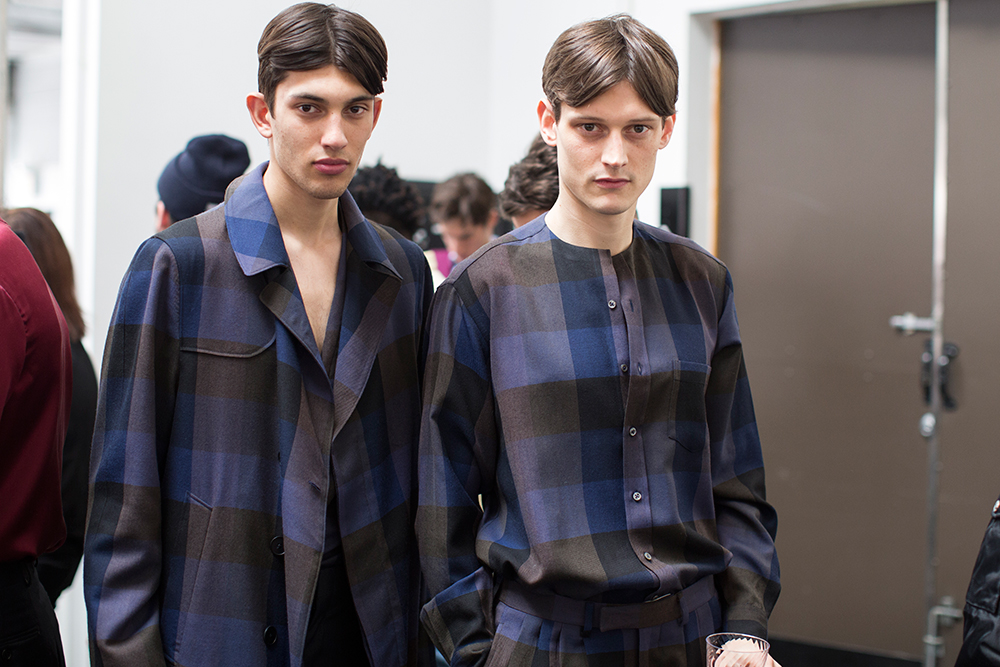 Duckie Brown AW15. Image: Essential Homme.
Duckie Brown
Hand-tailoring, distinctive fabrics, and vibrant colors reign Duckie Brown's collections with a mission of "dressing men beautifully."
Rag & Bone
Started off to offer quality jeans, Rag & Bone has since become a uniform of luxury street-style.
Wednesday, July 15, 2015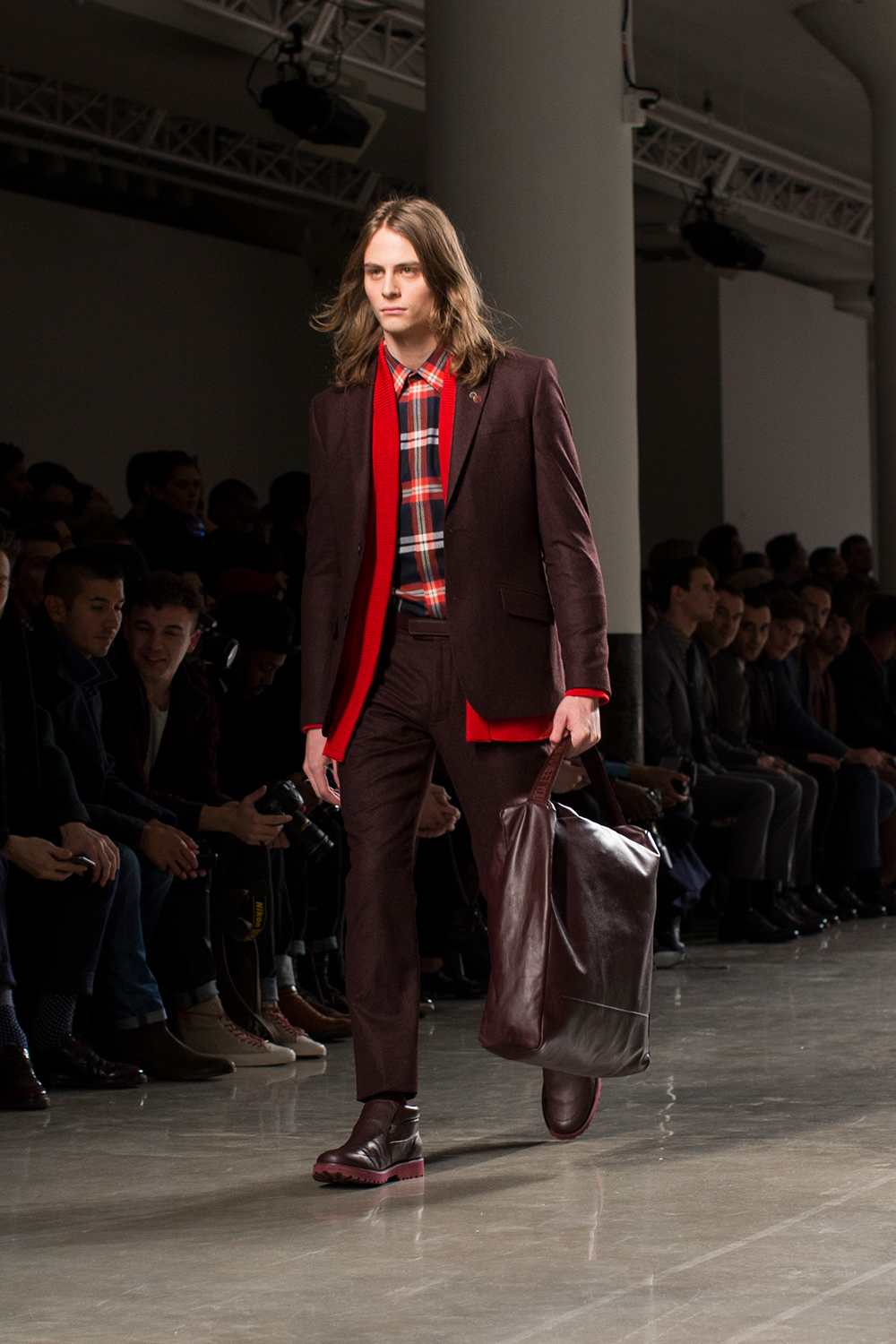 Perry Ellis AW15. Image: Essential Homme.
Perry Ellis
Perry Ellis's designs are centered on the sportswear ethos of its birth with an appreciation for innovative and unconventional details.
John Elliott & Co
With painstaking focus on manufacturing, John Elliott & Co is all about the highest-quality essentials.
Michael Bastian
Its brand philosophy treading both the luxurious and the broken-down, Michael Bastian came into men's fashion to offer a new American voice.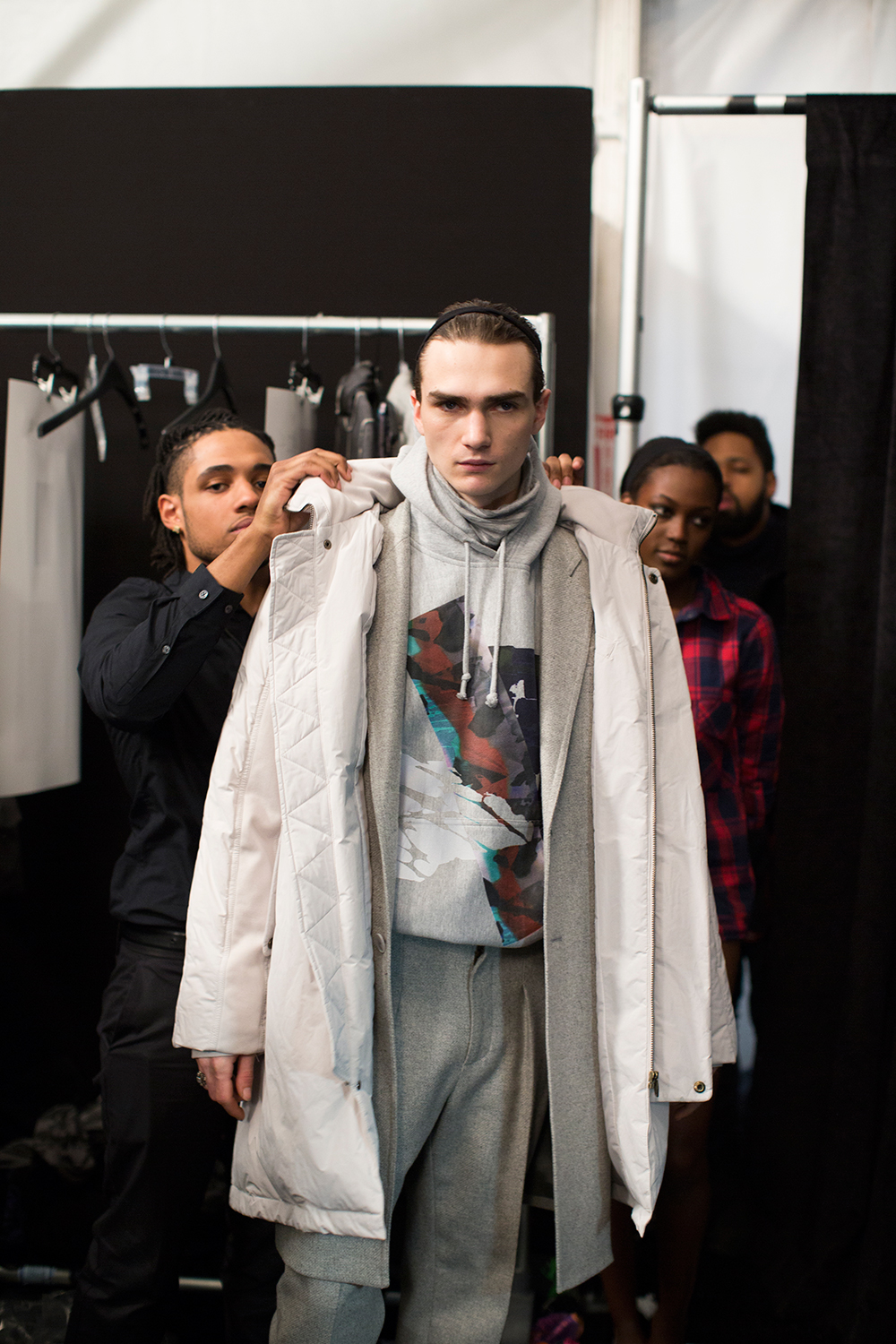 Richard Chai AW15. Image: Essential Homme.
Richard Chai
Richard Chai's bold and experimental vision marks him as one of the "new Asian" influences on modern design.
Tim Coppens
Last year's winner of the CFDA Swarovski Award for Menswear, Tim Coppens influences both street culture and high fashion.
Michael Kors
There is a reason for Michael Kors's explosive success both on screen and runway—he defines luxurious classics.
Tommy Hilfiger
For decades, globally recognized label Tommy Hilfiger has brought the "classic American cool" to the runway.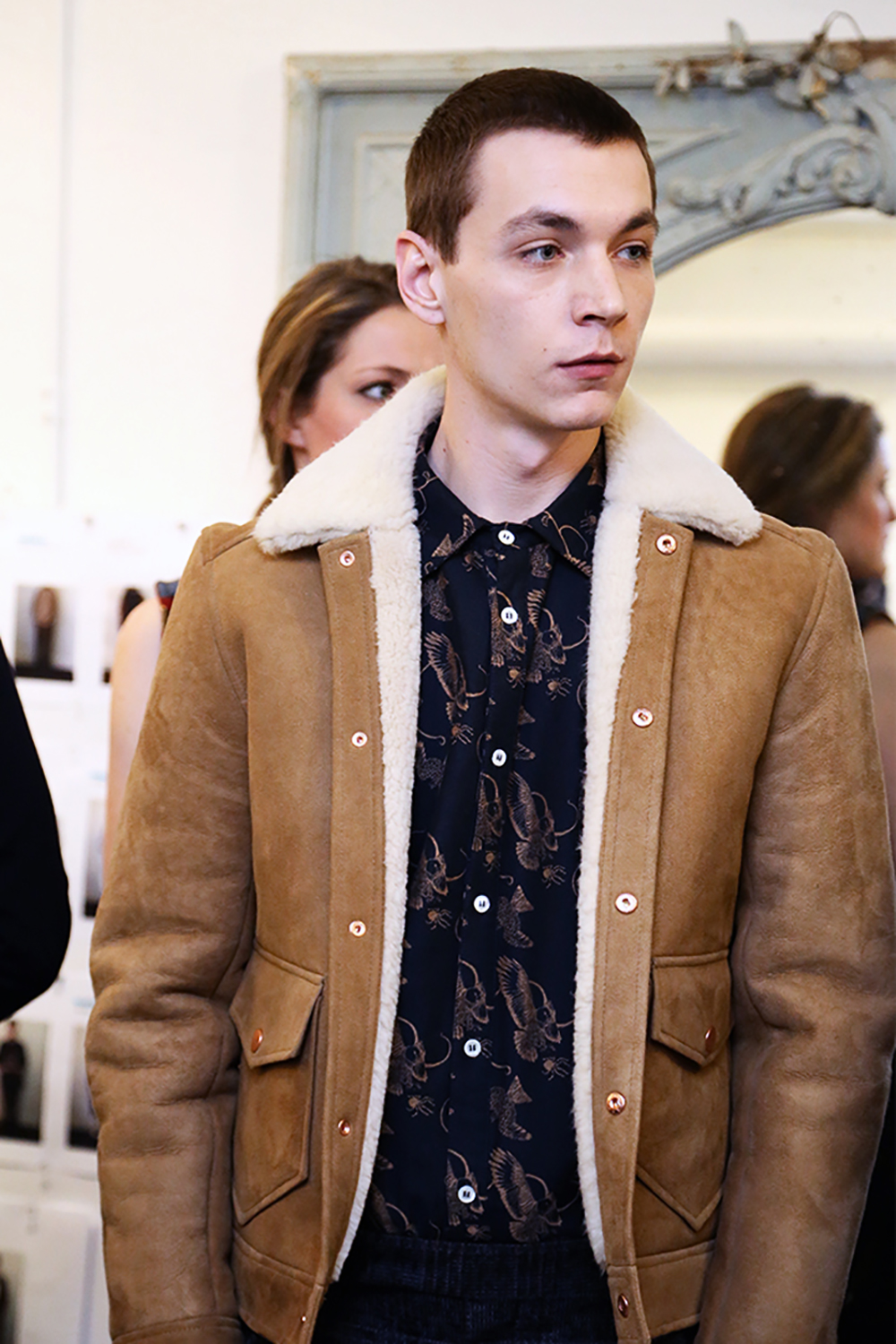 Billy Reid AW15. Image: Essential Homme.
Billy Reid
Awarded as the best new designer in America by multiple platforms, Billy Reid is now a hallmark of broken-down and colloquial designs.
Nautica
A water-inspired global lifestyle brand, Nautica focuses on introducing high-performance classics with authentic style.
Thursday, July 16, 2015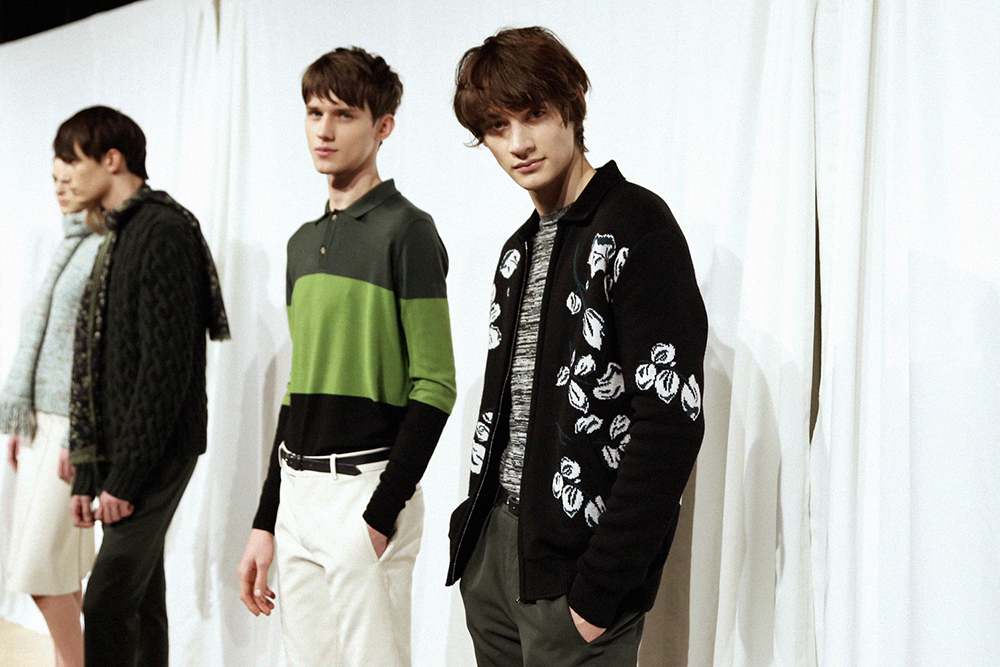 Orley AW15. Image: Essential Homme.
Orley
Family-run brand Orley specializes in quality knitwear with its signature refined yet youthful essence.
Parke & Ronen
Sun-ready, Parke & Ronen's swimwear collections are simple and refined yet with sensuality galore.
Robert Geller
A NYC-based German designer Robert Geller is not afraid to play with the conventions, presenting experimental proportions and details while staying true to German practicality and focus on quality.
Siki Im
More a spiritual guide than a technician, Siki Im seeks to create clothing that is distinctly natural and human—soft, disproportionate, and serendipitous.
John Varvatos
John Varvatos redefines hot and dangerous, instilling a sense of ruggedness to even the sharpest designs.
Polo Ralph Lauren
Polo Ralph Lauren embodies the ultimate American classic with refinement and elegance motoring its pieces.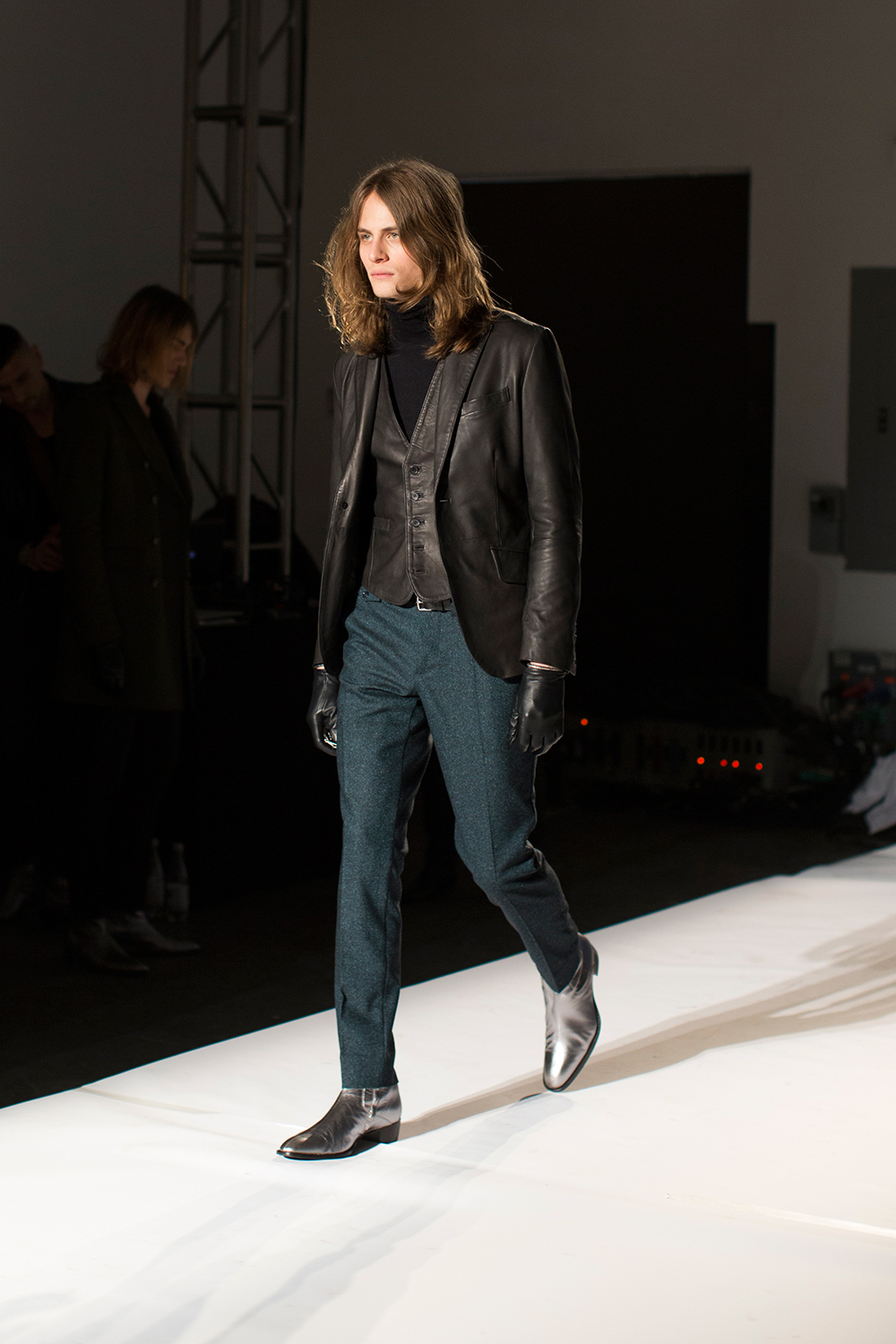 J. Lindeberg AW15. Image: Essential Homme.
J.Lindeberg
With its distinct sense of cool, J. Lindeberg creates classic pieces perfect for winding cobblestone streets.
Lucio Castro
A dedicated cinephile, Lucio Castro draws his creativity from films, establishing character from clothing that is unique in its texture, fabrics, and proportions.