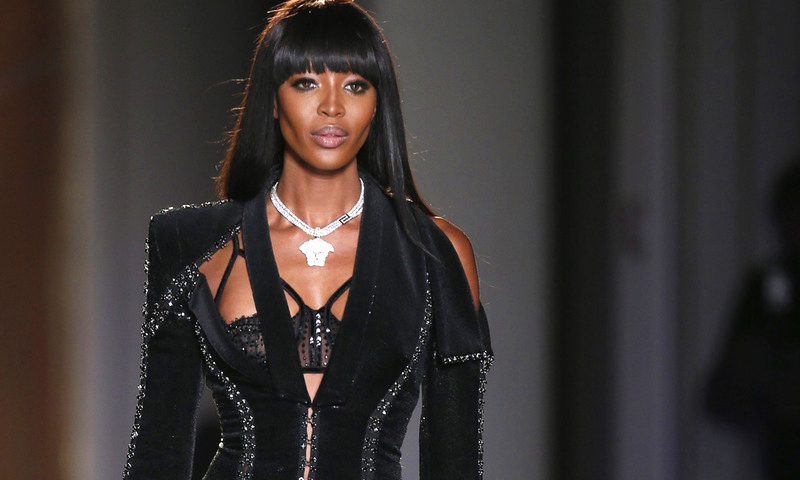 Naomi Campbell Hits The Paris Runway; Gasps Ensue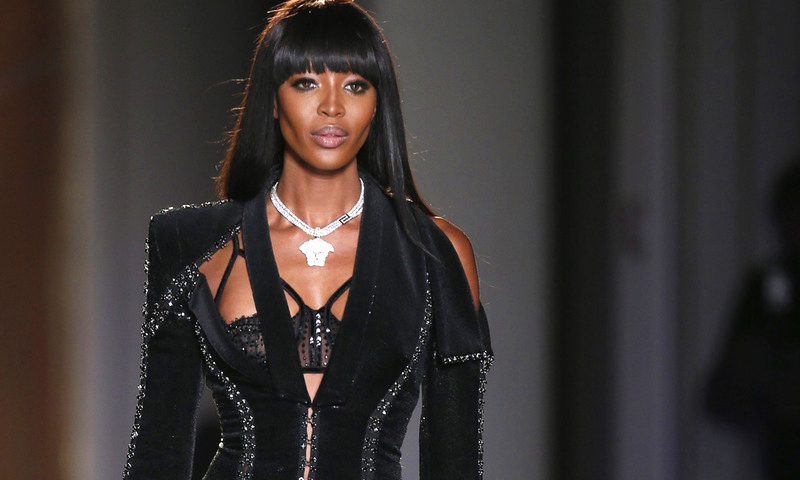 Here's Naomi!
Twenty some hours ago, Naomi Campbell sent out a semi-cryptic tweet reading, "A Dreamcometrue guess where I am … ??" And while we immediately 'guessed' Paris Fashion Week, the why she was there proved a little more significant.
"I'm so happy to be here in Paris tonight to walk for Donatella. We've known each other over 25 years now. Straight away I felt like part of the family, everybody was so warm and supportive. And of course there was Gianni. Apart from being one of the most inspirational and respected of designers of all time, he was like a brother to me… always there in good and bad times the memory will never fade. So as you can tell this is an emotional evening for me. It really is a great privilege to be here."
It's been fifteen years since Campbell has worked the runway for Versace, so when the forty-three-year-old super-beauty hit the stage, the flashbulbs danced into an immediate cosmic trance.
Her first look, a bodysuit — emphasis on the body — was constructed using hook and eyes to hold the jacket together, while the fastenings were "left undone in certain places giving the impression of being undressed," the house said, adding that each hook was held in place with Swarovski crystals.
​Then she was back, closing out the show, this time offering even more leg in a body suit embroidered with black crystals and a woven mink fur and chiffon and silk tulle cardigan that breezed back and forth with each commanding step.
Donatella Versace was on hand sans her signature Marlboro Reds ("For the first month and a half, I had no desire to smoke. Now, all of a sudden, I see someone with a cigarette, I want to steal it.") telling reporters "I wanted to make [the show] new, and pictured a sexy and sophisticated woman with a strong attitude. Only a true icon like Naomi Campbell could open this show."
Celebs including Uma Thurman, Emma Roberts, Mena Suvari, and Zachary Quinto were on hand (hiding any cigarettes, we hope) to watch Campbell do what Campbell do best. And she did.