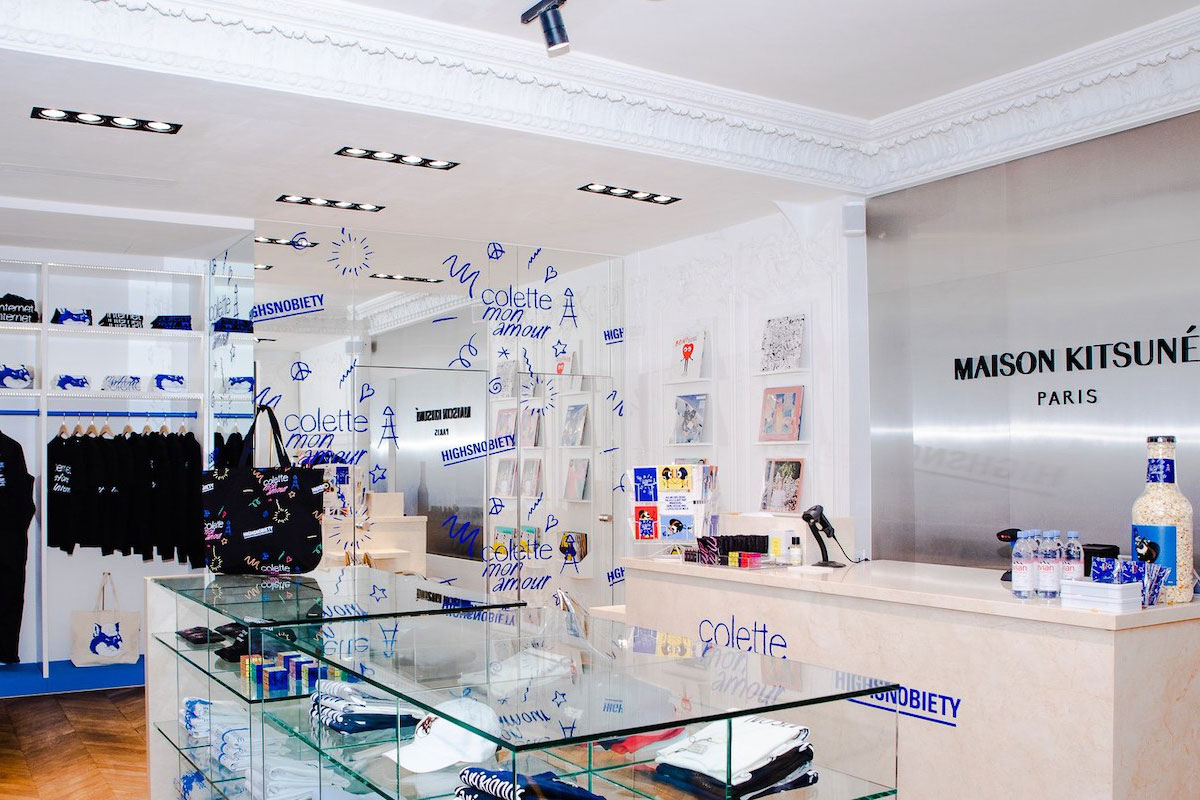 "Colette Mon Amour" is an Ode to the Legendary Store
"Colette Mon Amour" and a temporary pop-up shop at Maison Kitsuné's Tuileries location are yet another love letter to the legendary Parisian shop. But Colette was more than just another store — it was easily the mother of all cult retailers with a curated selection of items, collaborations, and a party here or there. After its closing in December 2018, the spirit of the Saint Honoré location (now the location for Saint Laurent Rive Droite) lives on.
Colette Mon Amour, a film by Hugues Lawson-Body, revisits the final months of the store in a heartfelt documentary. The film will be screened for five nights in Paris during fashion week. Additionally, a pop-up shop at Maison Kitsuné will bring back some Colette-inspired merch. Curated by Highsnobiety, the project was done in collaboration with Sarah Andelman, Colette's founder and creative director. Ultimately, however, the initiative is a reminder Colette provided a certain atmosphere now missing from Paris — a kind of fashion community without pretense.
Some of the key items include an Off-White bag that reads "Colette Mon Amour," a book of never-before-seen Colette images, and a customizable Rubik's cube among other things. After all these years the story persists and always with a love that the legendary shopkeeper originally started her brand with.
The limited "Colette Mon Amour" pieces will also be available at HighSnobiety.com and at the Selfridges Corner Shop.