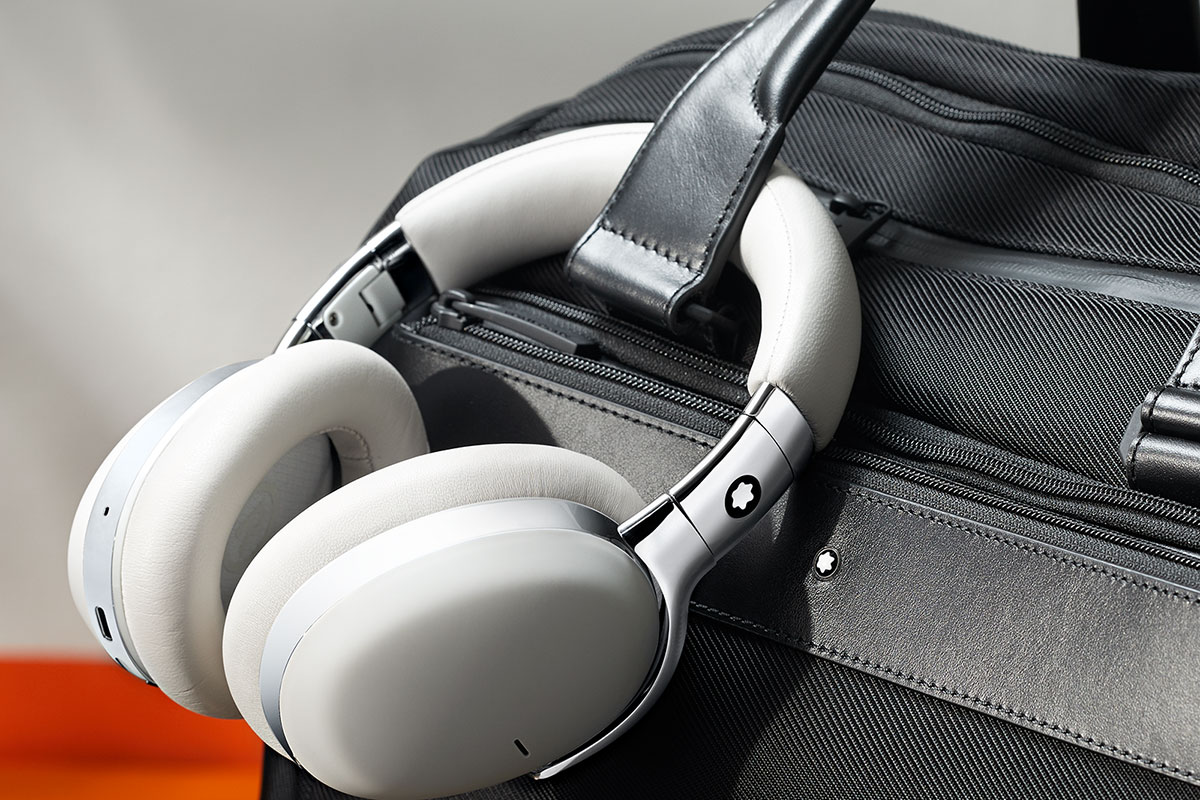 Montblanc Introduces Its First Smart Headphones
Heritage watchmaker Montblanc has created its first set of wireless headphones. Designed with both durability in mind and timeless style, the Montblanc MB 01 headphones provide premium sound quality and long-lasting comfort.
"We set out to create headphones that would strike the ideal balance between advanced technology, sophisticated design, and comfort, because that's what really matters to Montblanc travelers, whether they are aboard a long-haul flight, on a conference call at the airport or simply trying to recharge while on the road," Nicolas Baretzki, Montblanc's CEO, said in a statement. The foldable headphones are available in three colors (black, brown, and grey) and feature noise-canceling abilities. Additionally, the device's Bluetooth capabilities can be connected with Google Assistant and iOS devices.
The Montblanc MB 01 headphones are not available in stores and online.