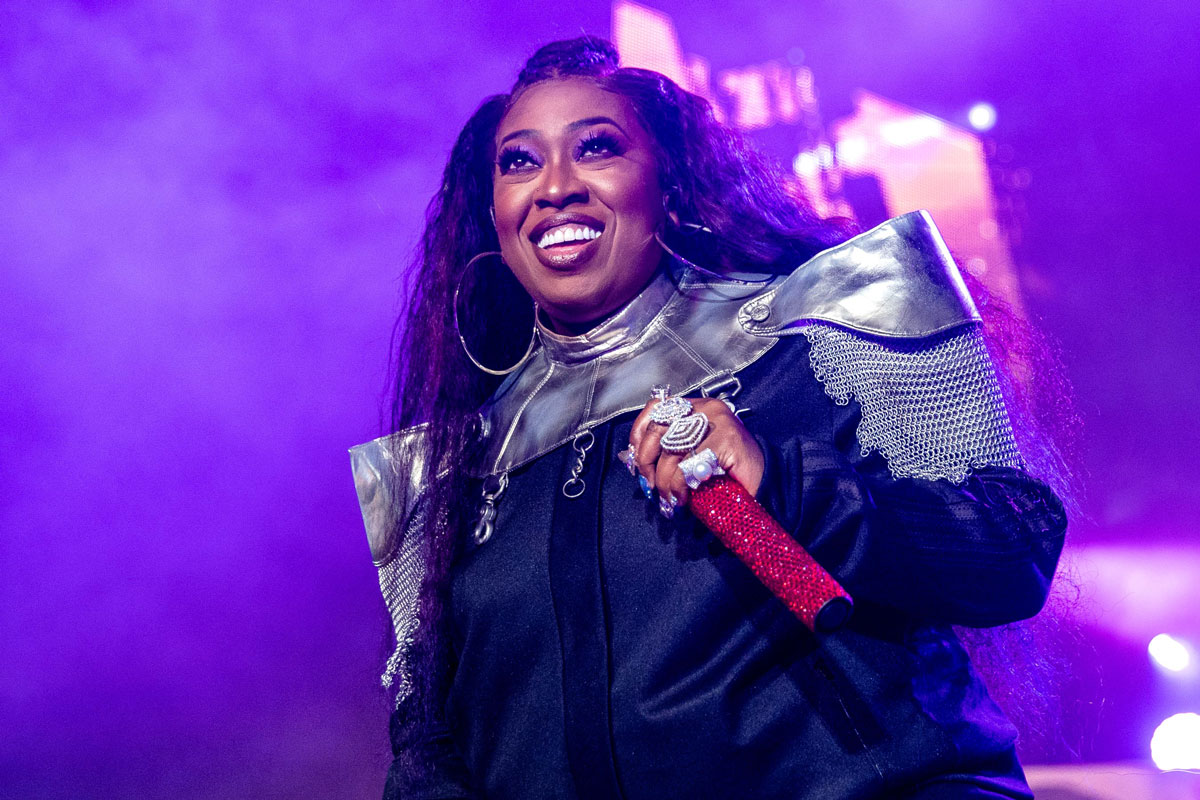 Missy Elliott's First Record in 14 Years Drops Tonight
It's been 14 years since Missy Elliott treated the world with a new album. Sure there were a couple of bops in between — 2015's 'WTF (Where They From)' was classic Missy in all her pop-weirdness — but it's been simply too long since she provided hungry listeners with trippy hip-hop tunes and even trippier visuals. But tonight she's finally back.
Earlier this afternoon, Missy Elliott revealed on Twitter that she's "dropping a collection of new songs!" Whether or not it's a full album or EP is to be determined, but 'a collection of new songs' is good enough for me. The forthcoming release is dubbed 'Iconology,' which is perfectly suited for the hip-hop queen whose rumored return to music has kept fans on their toes for over a decade. Plus, she's gonna be presented with the Video Vanguard Award at this year's VMAs on Monday. Long live Missy!
Be sure to stream Iconology when it drops tonight.
At midnight tonight I'm dropping a collection of new songs! Let's #ThrowItBack to a time when music just felt good and made us want to dance! Sincerely, Dr. Melissa "Missy" Elliott #ICONOLOGY pic.twitter.com/rv2eVYGy1J

— Missy Elliott (@MissyElliott) August 22, 2019