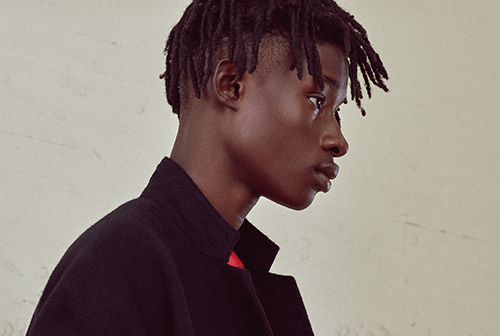 John Elliott Autumn/Winter 2017 Campaign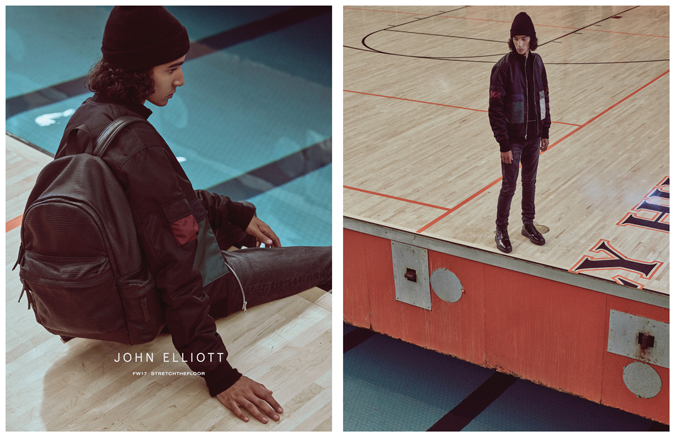 Image: John Elliott.
Dubbed Stretch the Floor, John Elliott's Autumn/Winter 2017 campaign is a contemplative peak behind the youthful, cultural synergy that occurs during summer basketball divisions. Cherry-picking themes from the mindset of players thrust together by talent and passion, the 10th anniversary images, shot by Patrick Maus, instill a feeling of apprehension, expanding the electric moment preceding a game's initial whistle. With the collection's unsettling stillness reflected in the pensive imagery, the campaign situates itself beneath the brand's overarching, comfort-zone pushing umbrella.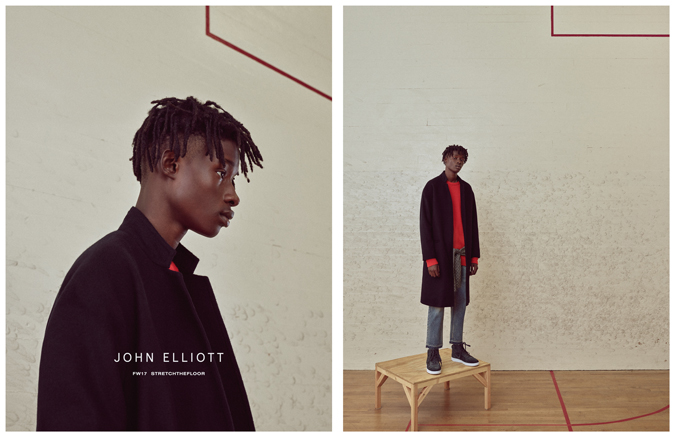 Image: John Elliott.