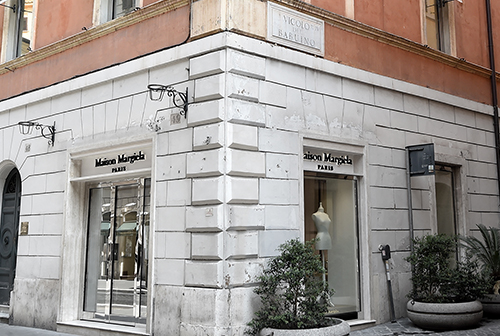 Maison Margiela Takes Rome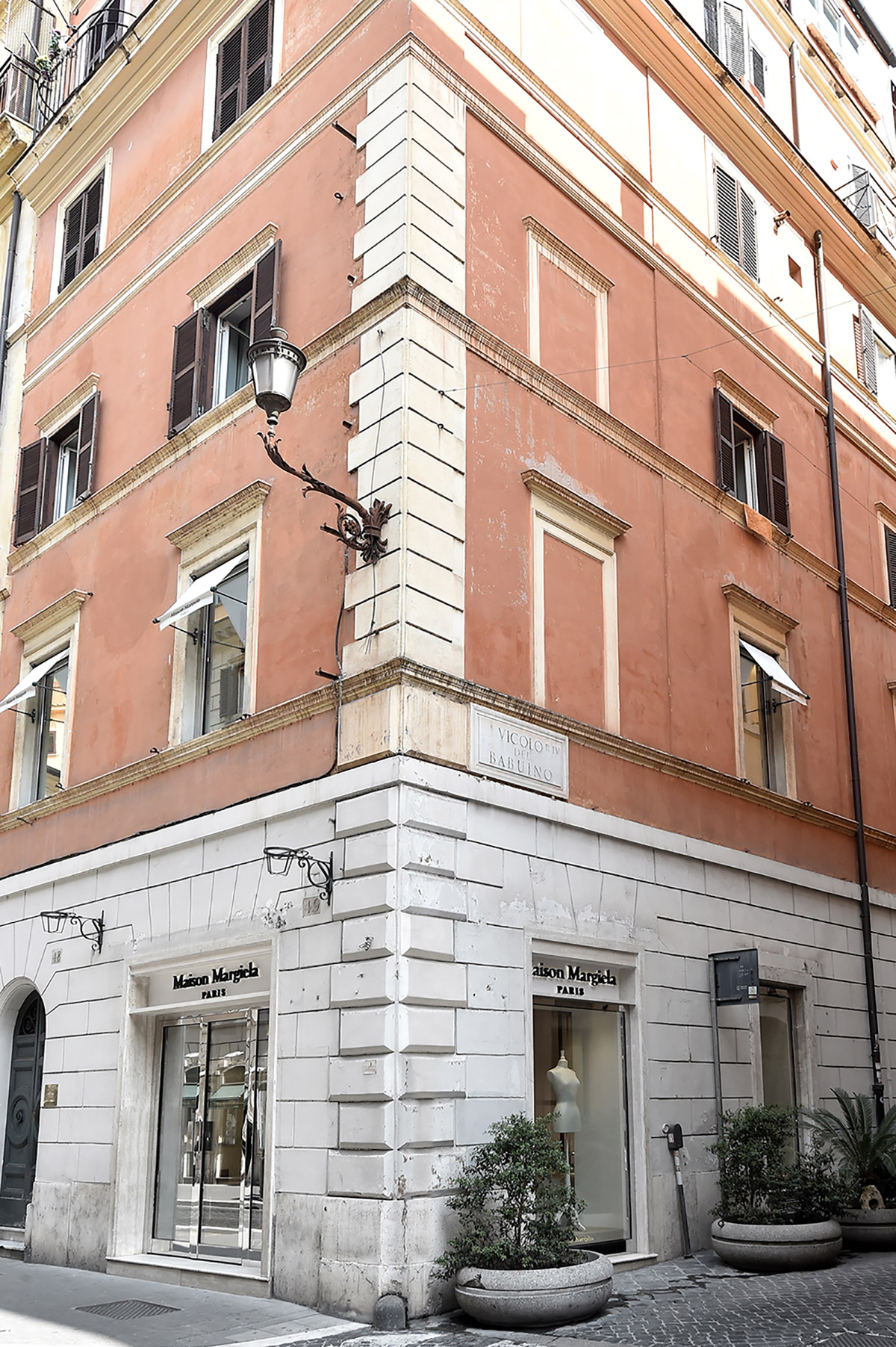 Image: Maison Margiela.
The French fashion house has announced the opening of its very first Rome store in Via del Babuino. The aesthetic of the brand shines through the interior design of the boutique, a radical core intertwined with a non-standard elegance.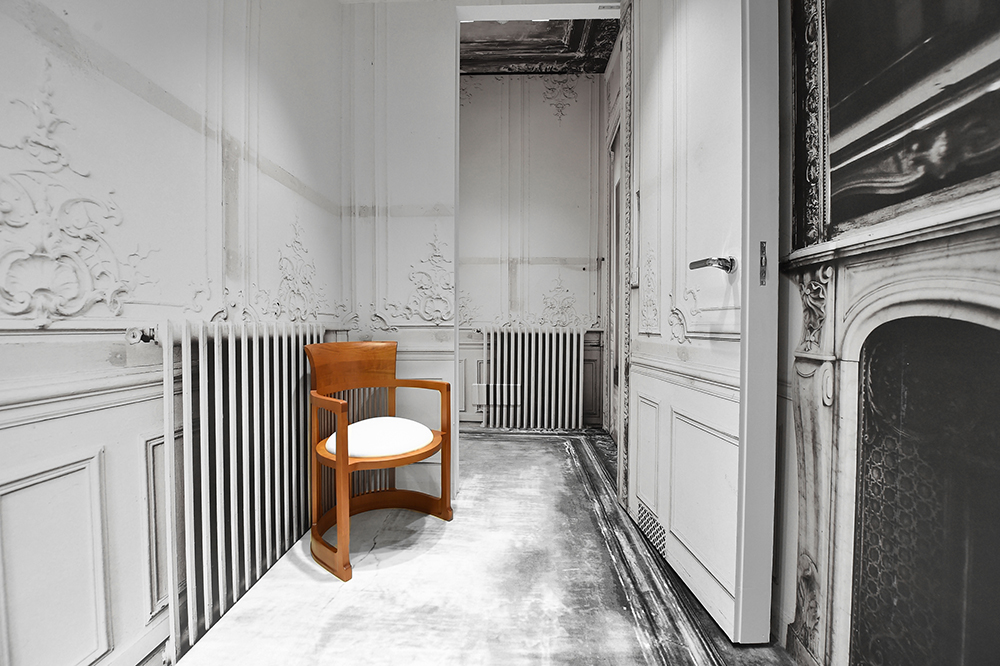 Image: Maison Margiela.
The concept of the new Maison Margiela boutique was based off of a mirror effect, playing with the floors and ceilings in order to create vanishing volumes and perspectives. The 295-square-meter, two-floor boutique is hosted in an ancient Roman building full of interconnecting rooms.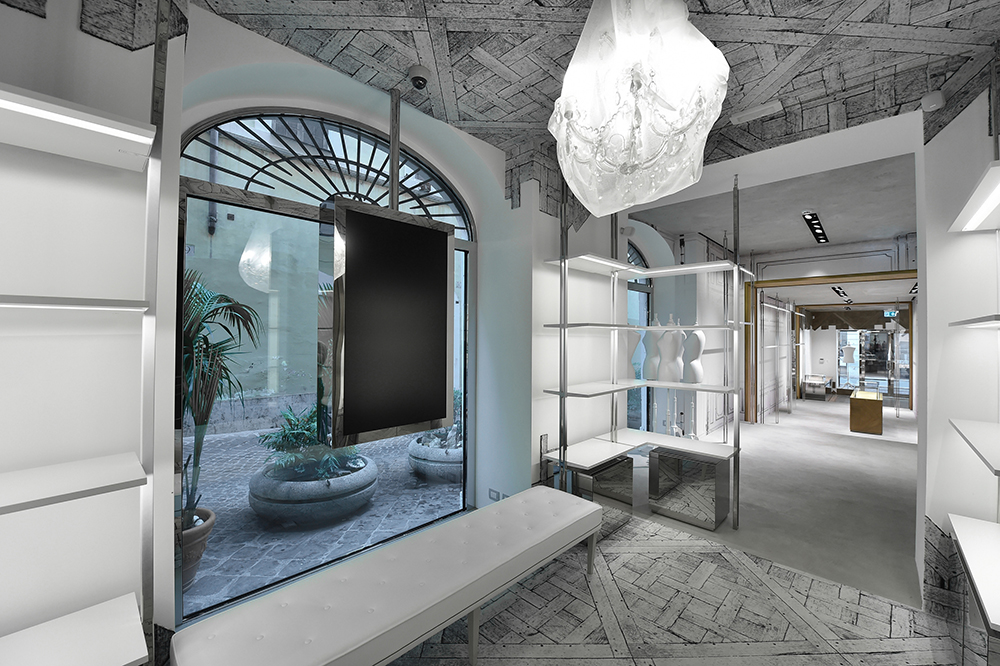 Image: Maison Margiela.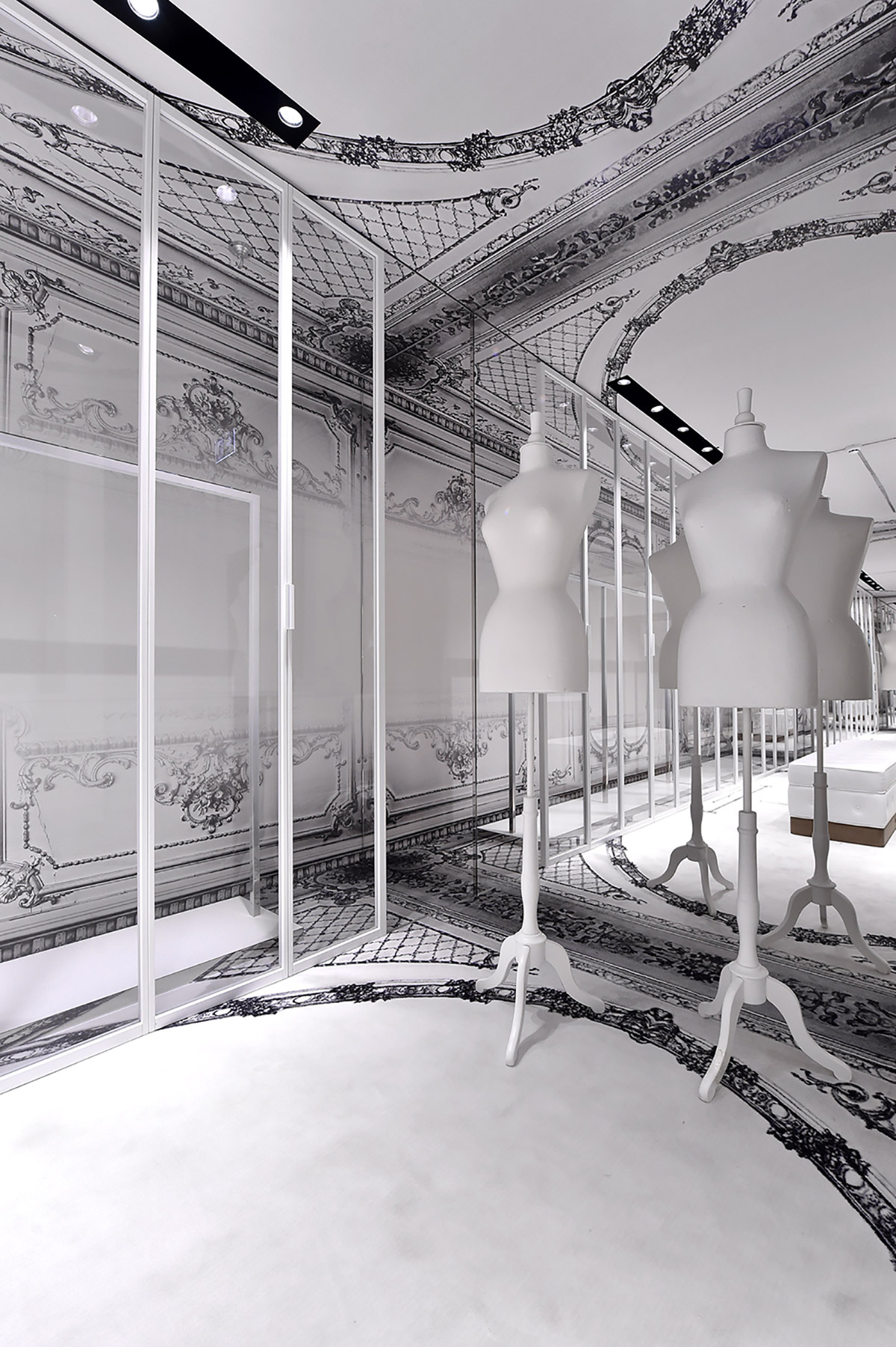 Image: Maison Margiela.
The décor is made of Haussmanian wallpapers, white marble, white confetti, white cotton oak, and chrome steel. A white horizontal line extends throughout the entire boutique, separating the boutique interior in two. The ground floor is dedicated to menswear, and the boutique carries all of the Maison's accessory lines, such as leather-goods, sunglasses, fine jewelry, and design objects. Together, Maison Margiela brings its mysterious and unconventional ways to its Rome boutique while still keeping things elegant and simple.