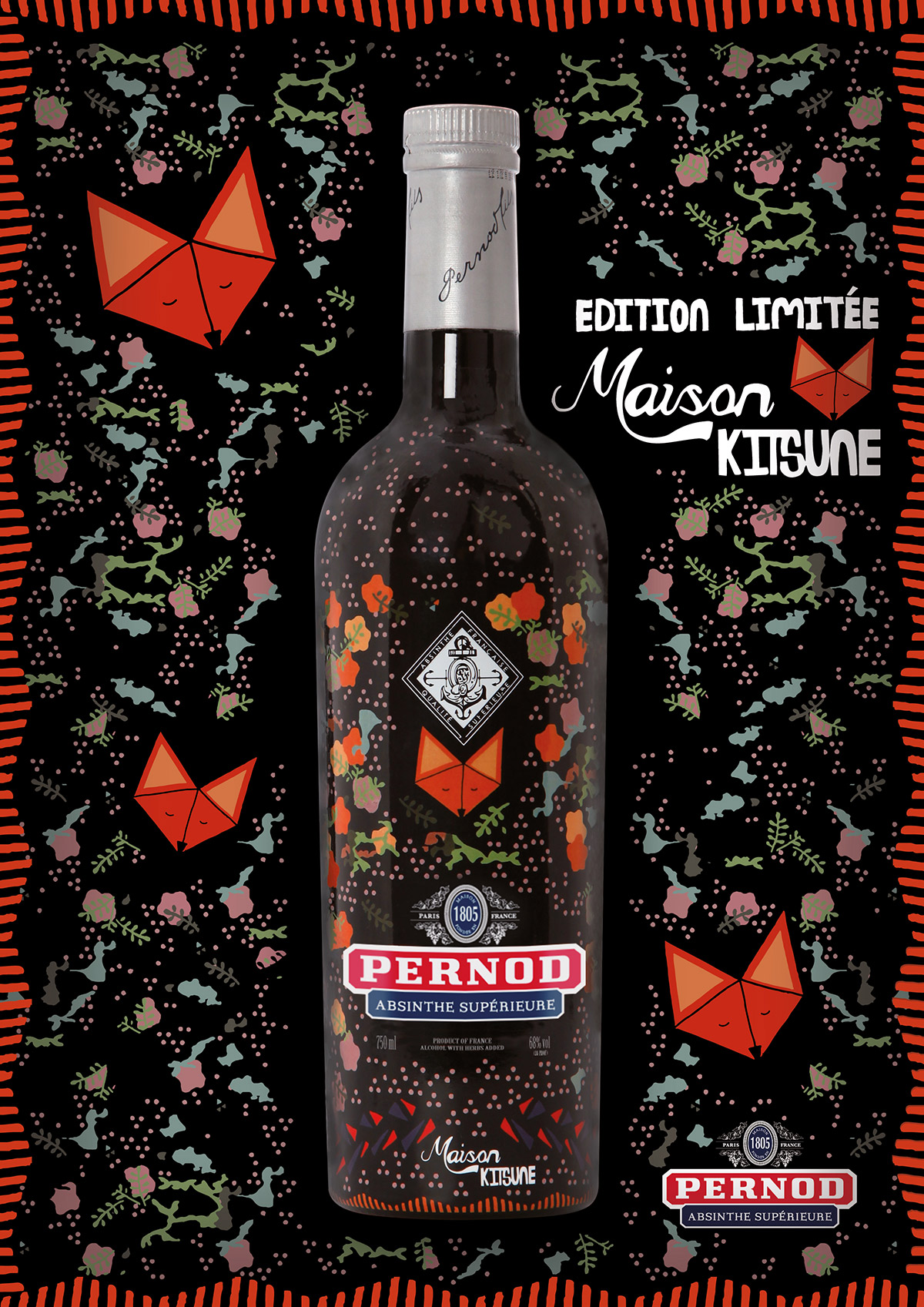 Maison Kitsuné x Pernod Absinthe Part Deux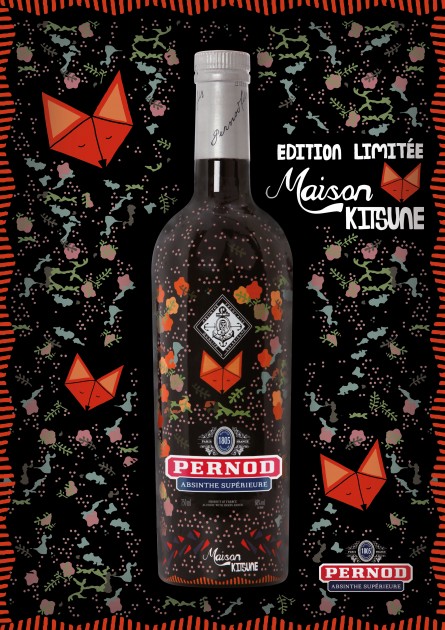 Hip record label and cool-kid outfitters Maison Kitsuné have renewed their collaboration with Pernod Absinthe for a second year, releasing a limited-edition, artfully-printed bottle of the liquor decked out in the Parisian house's playful aesthetic.
While last year the project was largely focused on fashion and included a capsule collection inspired by the spirit, this year the emphasis is a bit more direct. To honor Pernod, as well as the brand's own multicultural heritage, Kitsuné created new artwork for the bottle that celebrates globalization in an offbeat, yet still colorful way. As co-founder Gildas Loaëc said, "For this next chapter of our collaboration, I wanted to have a pattern that was more subdued than our bold previous edition. The artwork we created is exactly that: a combination of Japanese refinement, infused with our rock 'n' roll sensibility."
With only 10,000 bottles available globally, of which only 1,000 are available in the United States, the new Maison Kitsuné x Pernod design is certainly a piece you won't want to miss collecting.
Maison Kitsuné x Pernod bottles ($74.99 USD) are now available for purchase in New York City at Beacon Wines, Liquors and Lowrey's, and De Lauren Wines & Liquors.
Image courtesy of Maison Kitsuné.