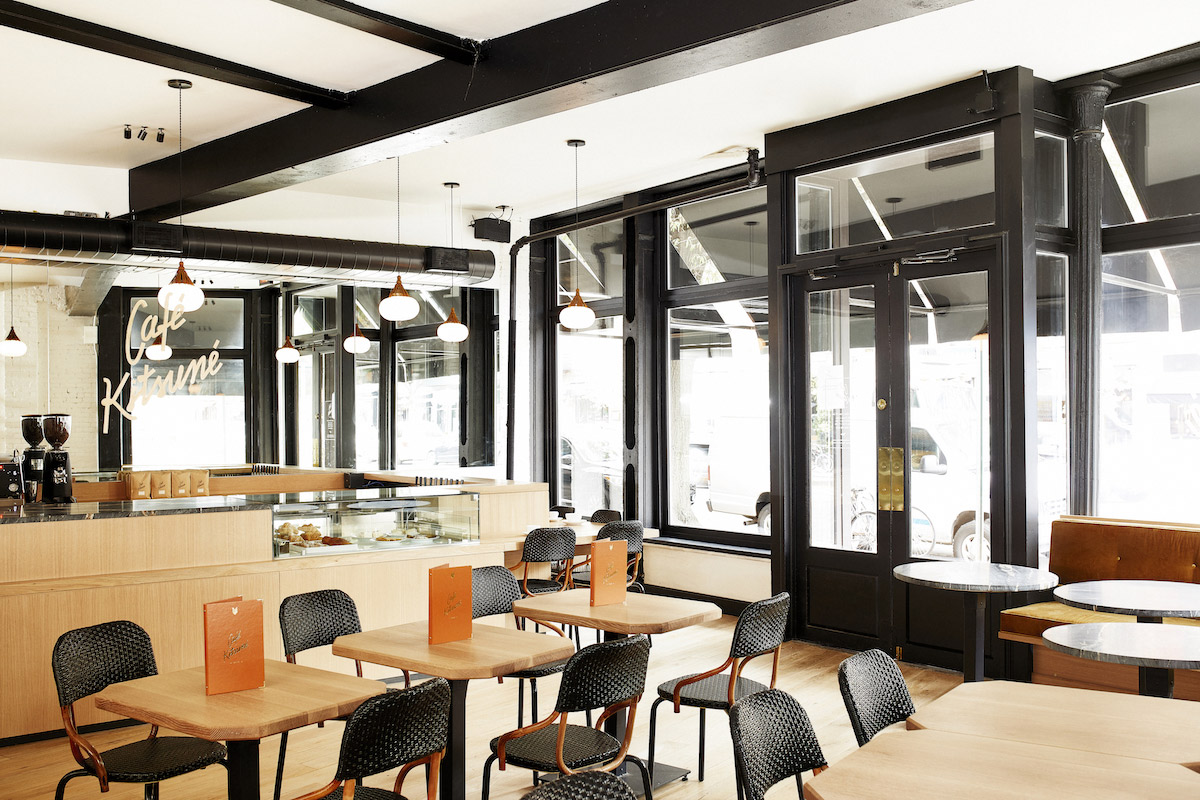 Paris' Café Kitsuné is Now Open in West Village
Responsible for caffeinating the Fashion Week crowd in Paris' Palais Royal, Café Kitsuné  (the lovechild of Maison Kitsuné fashion brand) has now opened an outpost in New York's West Village. Serving coffee, lunch, dinner, viennoiserie, booze, and everything in-between, the cafe is sure to be the next spot to see-or-be-seen.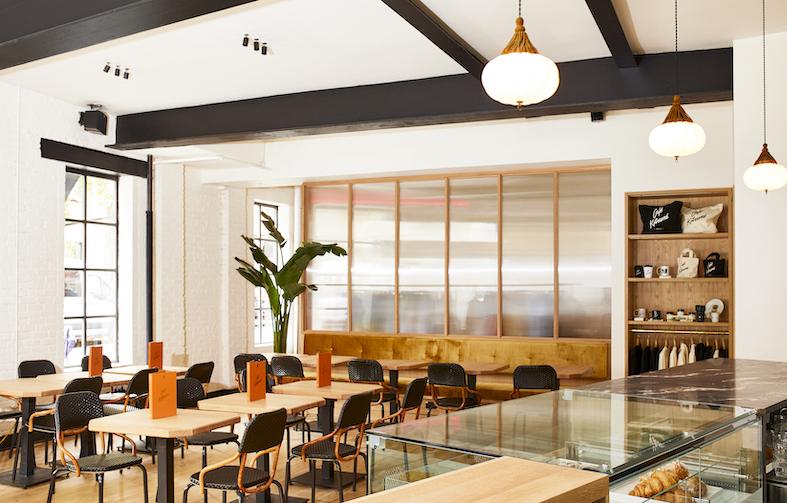 The recently opened Hudson Street location was designed by the brand's co-founder, Masaya Kuroki. A modern atmosphere with cosmopolitan and welcoming vibes, the space screams the New Paris. Café Kitsuné is decorated in monochrome tones, proper French Bistrot-veranda chairs (but indoors,) and a Japanese twist. In addition to dining, the cafe will also display the Café Kitsuné collection of tableware, ready-to-wear and accessories.
For the menu, Tokyo chef and Restaurateur, Yuji Tani will be head of the kitchen alongside a French rotating selection of casual wines. Pâtissier Ayako Kurokawa of Burrow is in charge of pastries, cookies, and cakes, and Nicholas Morgenstern of his namesake parlor for seasonal ice creams. New York's Café Kitsuné is one of the first in the line of global expansion this autumn with more locations around the world slated to arrive.
Café Kitsuné is open now at 550 Hudson Street, NY 10014.