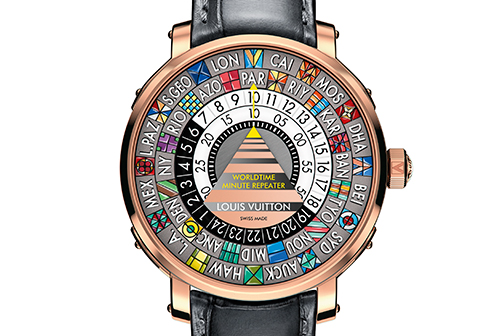 Louis Vuitton Escale Worldtime Minute Repeater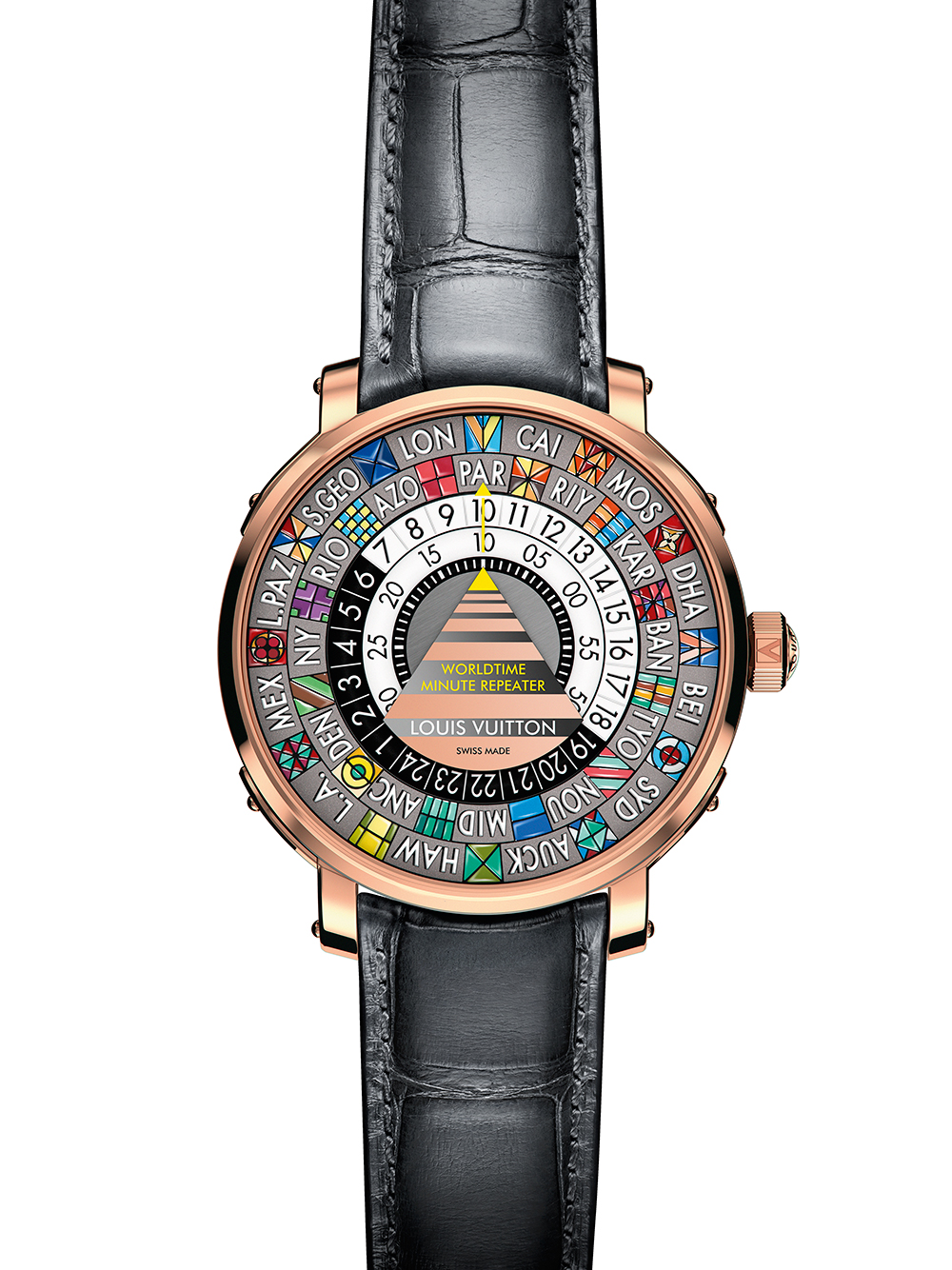 Image: Louis Vuitton.
Introduced at Baselworld 2015, Louis Vuitton's newest timepiece for travelers, the Escale Worldtime Minute Repeater, brings the world literally to your wrist in a lavishly visual representation of all your favorite locales. Featuring a fresh watch face with three separate discs—hand painted by a craftsman at the brand's La Fabrique du Temps watchmaking factory and adjustable by the crown—the piece's most notable inclusion, the colorful and large outer disc, bears two rings of 24 global cities' initials that turn on demand to set your current location. Navigatining inward, the middle area indicates hours in both black and white semi-circles to distinguish between day and night. At the center, minute digits are placed using a precise and contrasted timer design. Intended for those that trot the globe, the pink gold and titanium timepiece's inception was inspired by the history of the house and the art of travel according to Louis Vuitton.
The watch will be available at select Louis Vuitton's stores and online.