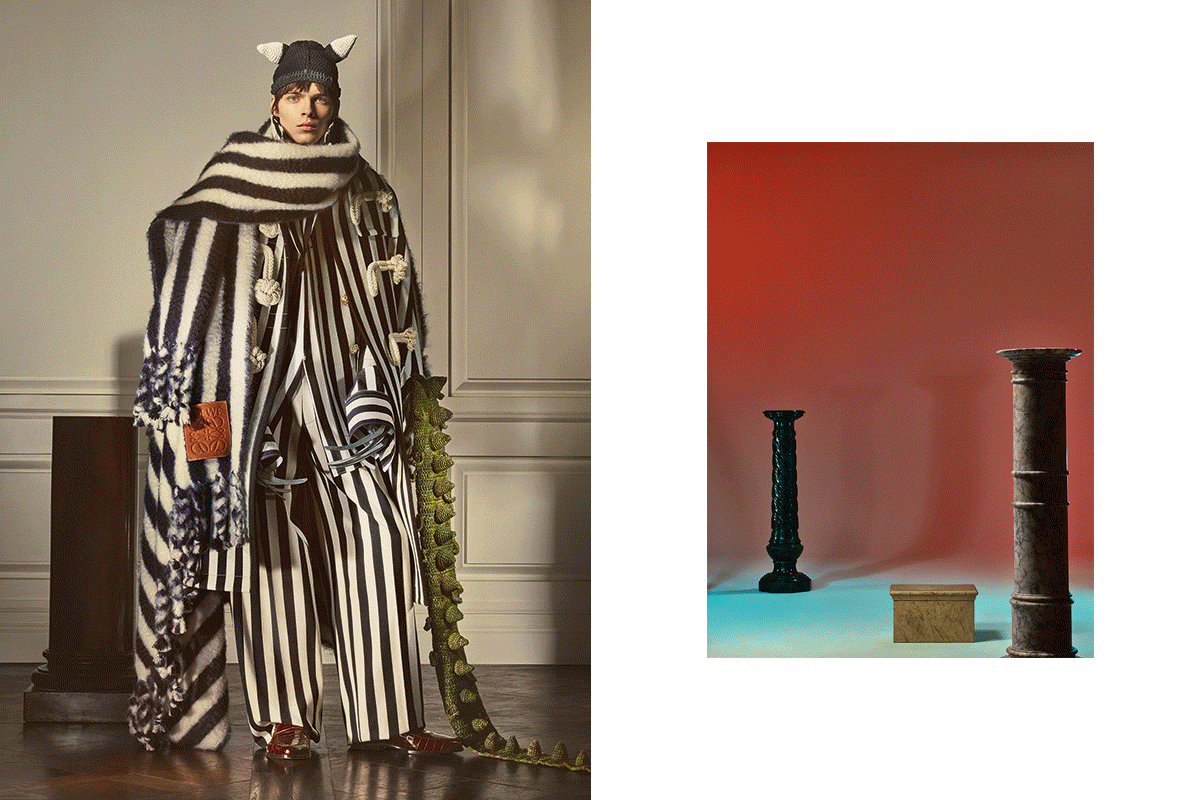 LOEWE Reveals Ceramics-Inspired Holiday Collection
Loewe released its special holiday collection inspired by British ceramicist William de Morgan. The artist was renowned for his Arts and Crafts movement tile designs featuring fantastic creatures and floral arabesques. Loewe adapted some of his designs onto its men's, women's and accessories collections by enlarging some designs and hand-stitching others all over.
"Each year we have tackled different Arts and Crafts heroes of mine," said designer Jonathan Anderson in a release. "For me, it was a very natural process to do William De Morgan, he was a big collaborator in the Arts and Crafts movement and a true fantasist at that moment." The collaboration does seem like a very natural marriage of the two crafts — Loewe has long collaborated with brands with a mastery of artisan skills, with de Morgan the latest to join the ranks. By embroidering postal bags, calfskin, and thickly layered weaves, those who prefer subtle detail can enjoy the collection as well.
De Morgan's drawings of wild and beautiful birds dominate the pieces,  decorating trousers, skirts, and accessories. The standout pieces in the capsule collection, however, include a black leather jacket with a crimson dodo painted on the back and a peacock-print trenchcoat. Other motifs include rabbits, partridges, and foliage.
The LOEWE De Morgan capsule collection will be available on November 15.