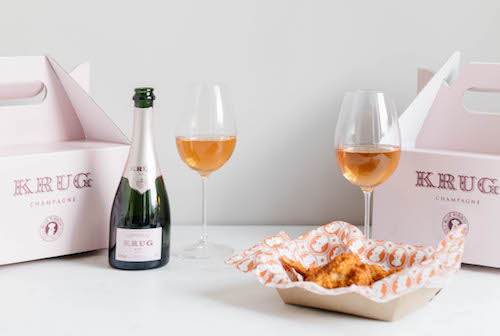 Krug Champagne Paired with Fried Chicken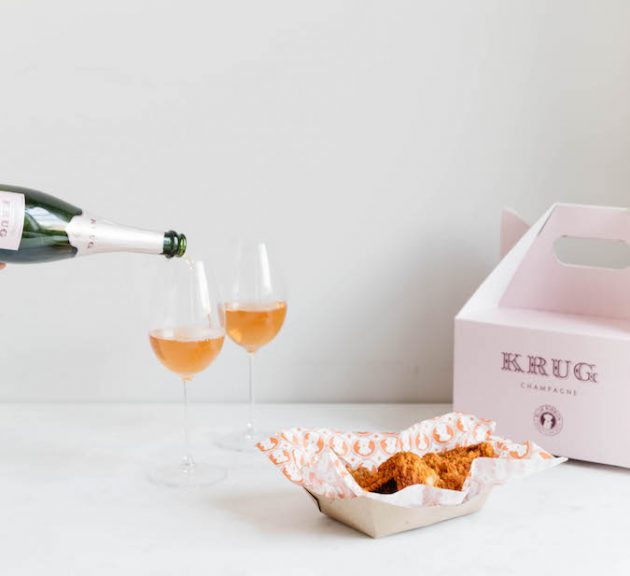 Opposites do really attract especially when one of the most ideal pairings includes a swanky bubbly and sinful fried chicken. Who'd have thought? Krug Champagne partnered with Blue Ribbon Fried Chicken for the month of July to offer its cuvée rosé  (a blend of 3 grape varieties from different years) alongside the savory delight. The crisp bubbles cut through the crispy bird for the best pairing since Pete Davidson and Ariana Grande.
Chin-chin! 
Get your fix while you still can at Blue Ribbon Fried Chicken, 28 E 1st St, New York, NY 10003.