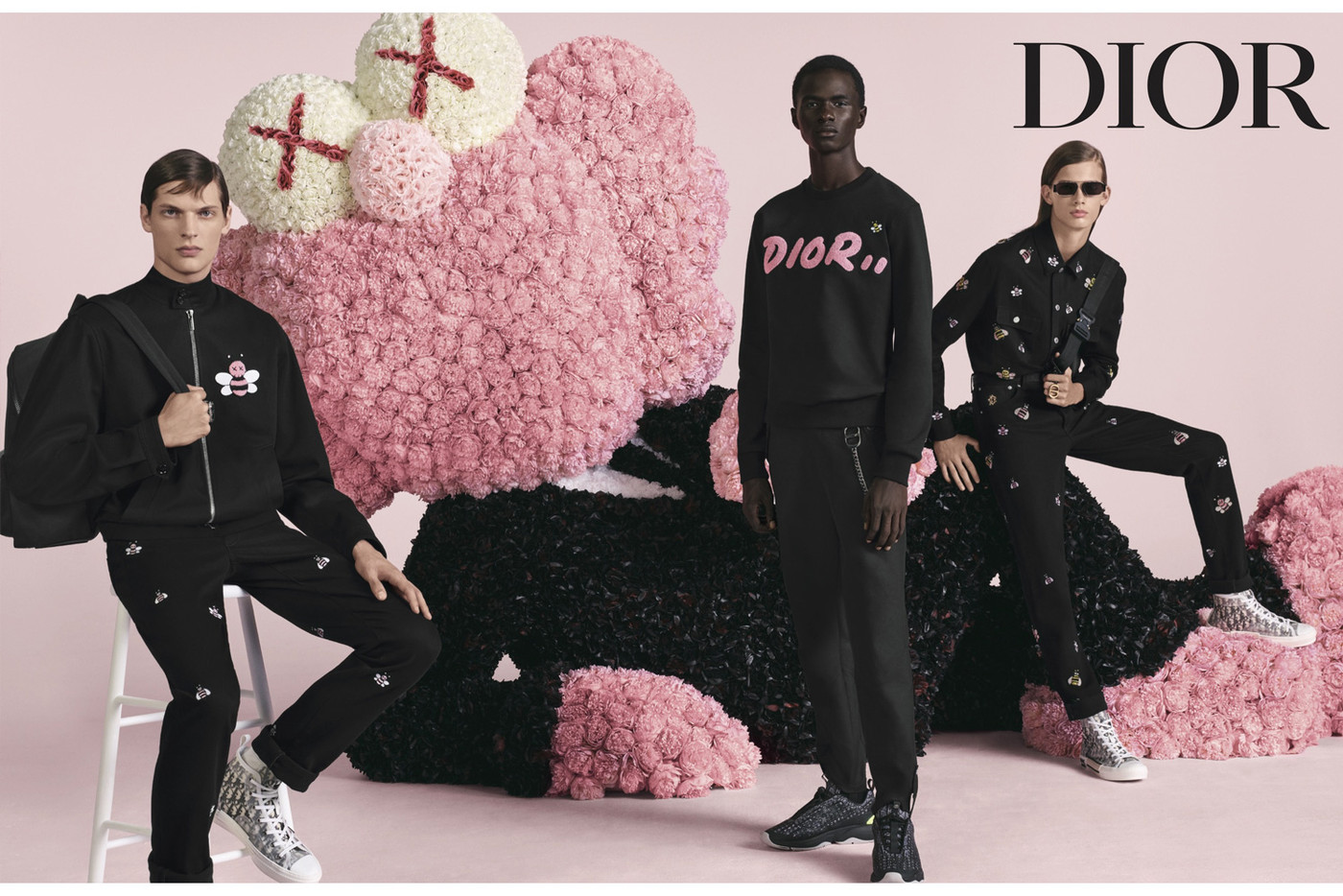 Introducing Kim Jones' Debut Campaign for Dior SS19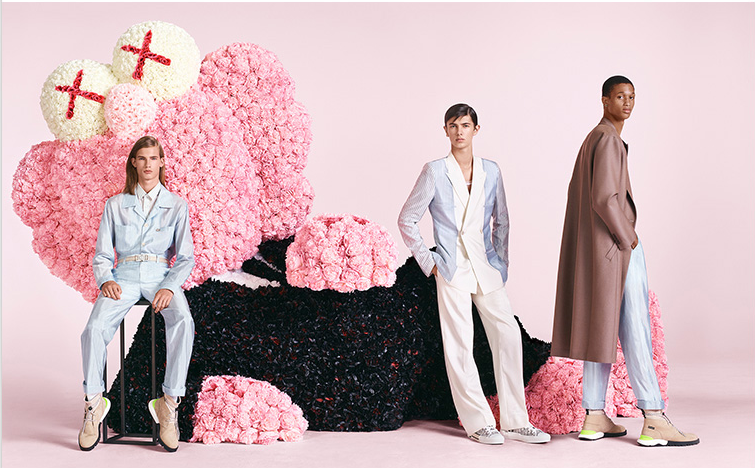 Kim Jones released his debut campaign as artistic director of Dior menswear, in partnership with New York-based artist Kaws and his famous BFF character. The BFF character that took Instagram by storm, was introduced to the world in the form of a 33-foot-tall pink sculpture of roses on the Dior Men's runway during Paris Fashion Week, and also took the form of a smaller plush toy for guests.
With the help of Steven Meisel, the campaign is a reification of a masculine charm, featuring louche suiting and soft pastel colors, as well as some of KAWS motifs, such as a pink accent and the iconic Dior Homme bee logo, remastered to have more cartoon-like features. The campaign also features Prince Nikolai of Denmark as one of the models. Take a look at the images below.
Images: Dior